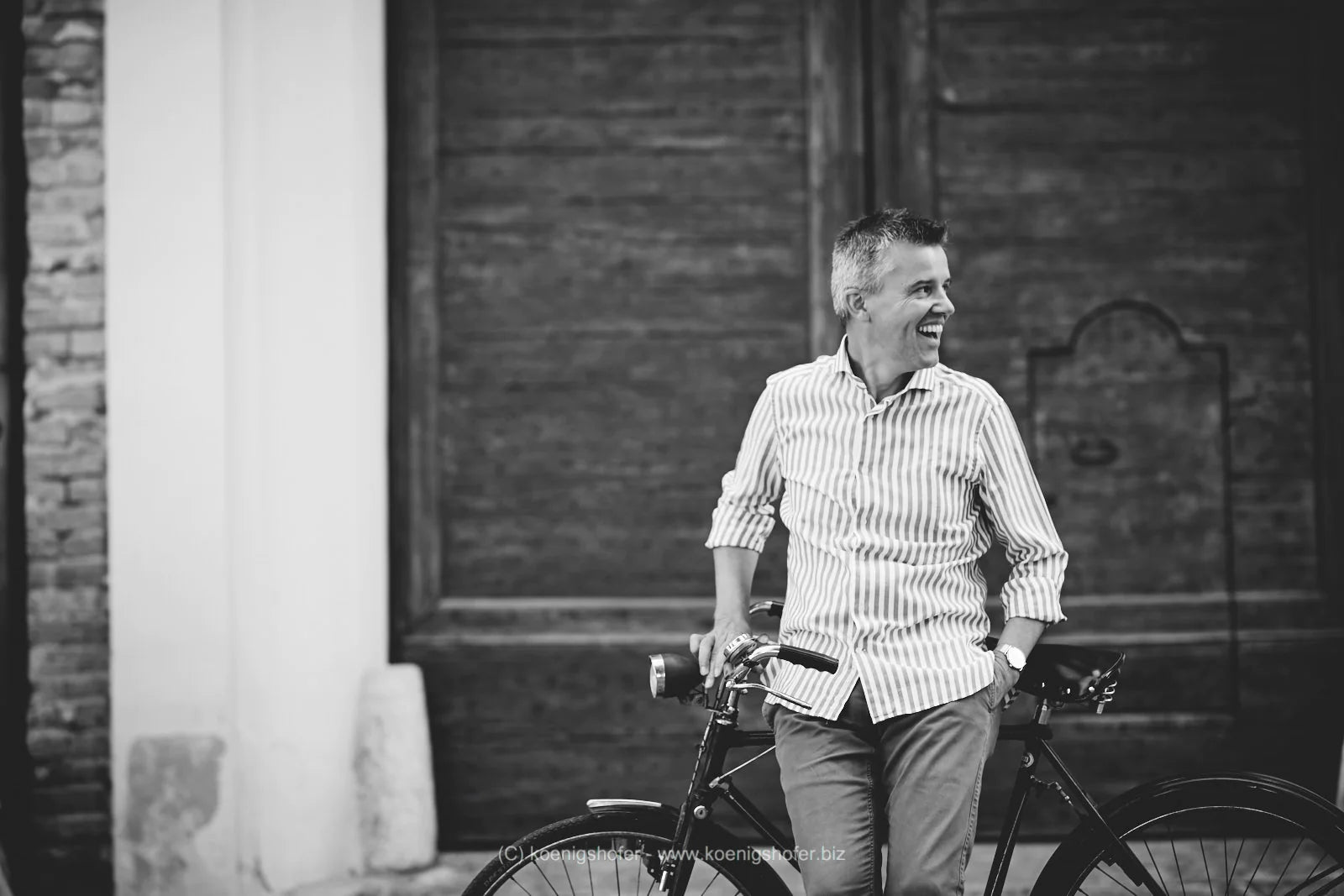 MASTER EDGAR RUSS
DISTINGUISHED VIOLIN MAKER
Thanks to 40 years of experience and the best violin making education, you will see and hear the perfect harmony of skill and artistic sensibility in all of luthier Edgar Russ' works. 
"ALREADY IN MY CHILDHOOD, I FELT DEEP SATISFACTION FROM CREATING SOMETHING WITH MY OWN HANDS. I KNEW I COULDN'T EXIST WITHOUT HANDICRAFT." MASTER EDGAR RUSS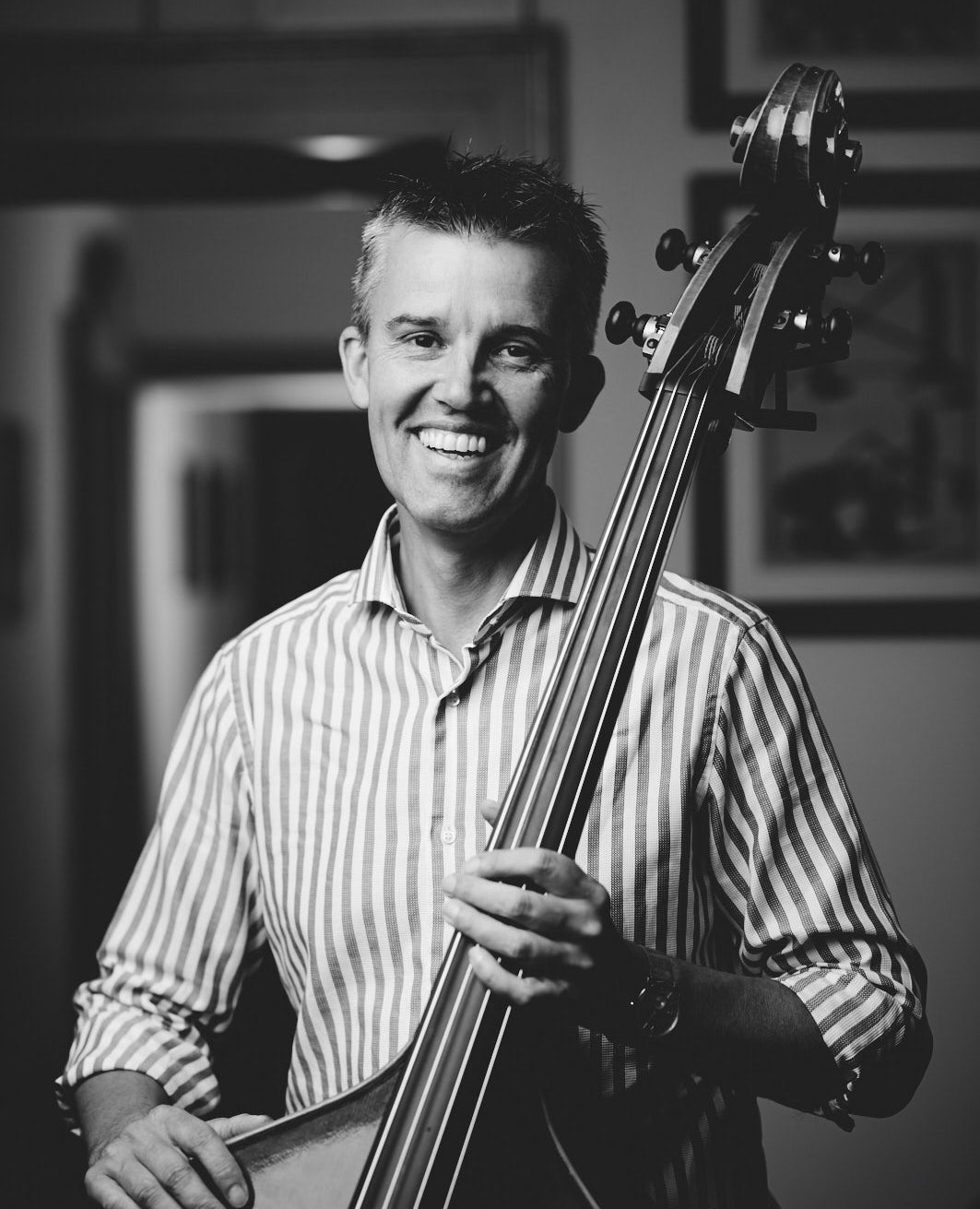 CRAFTSMAN AT HEART
Born in 1966, Edgar Russ was the youngest of five children in a big Austrian family. Probably to attract the attention of the rest of the family, he was compelled to stand out, and felt instantly attracted to everything that generated a powerful sound. Already at the age of 11, Edgar made his first instruments – Bongos, drums, flutes and guitars.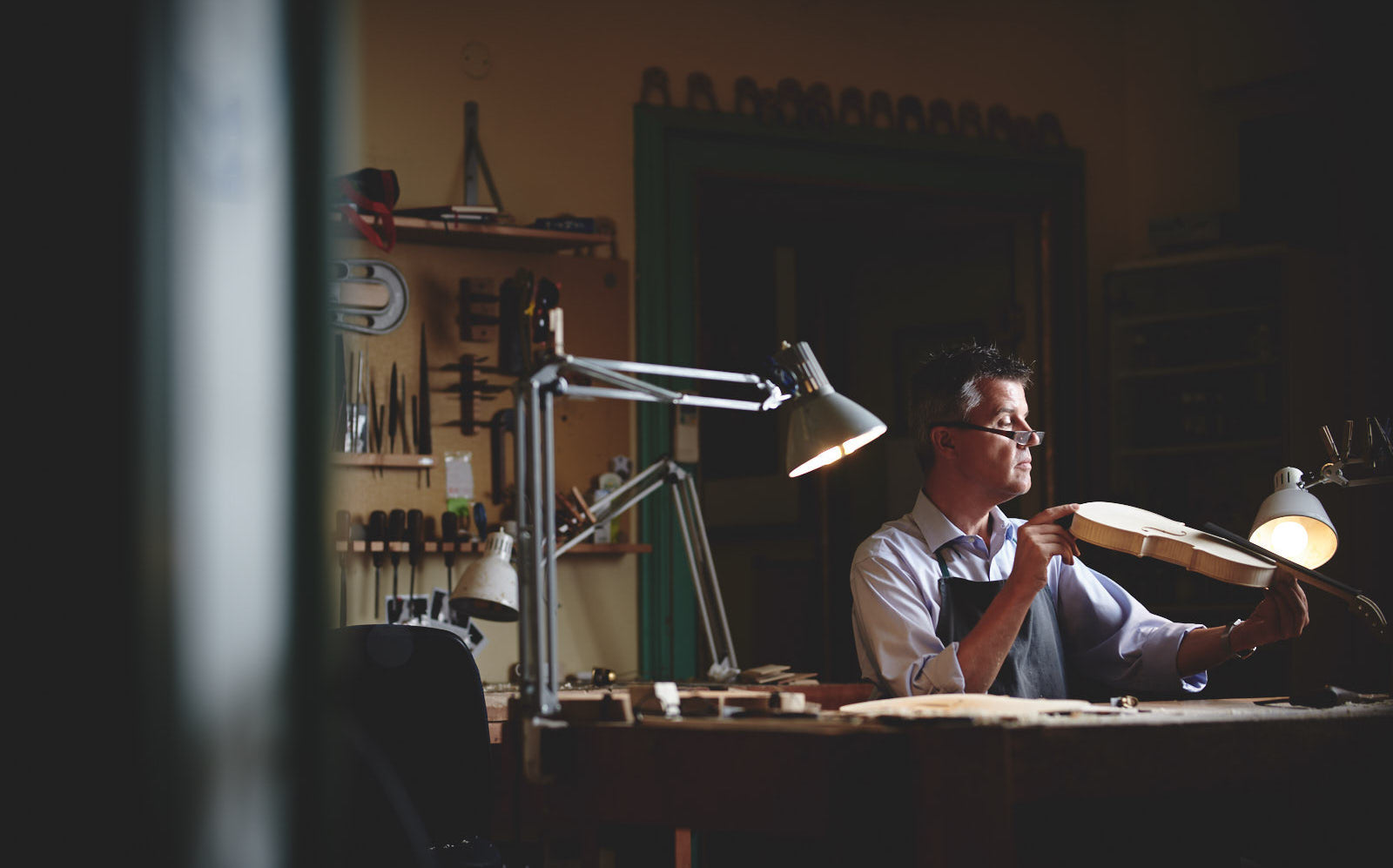 LEARNING FROM THE WORLD'S GREATEST
With seventeen, a very focused Edgar Russ moved to Cremona, Italy, to attend the world-renowned international violin making school "Scuola Internazionale di Liuteria, A. Stradivari". After gaining work experience in Cremona, the young violin maker went to the US to expand his expertise in international violin making. Already at a very early age, Edgar Russ became a master luthier.
WRITING HIS OWN CHRONICLES
In 1990, master luthier Edgar Russ opened his first workshop in Cremona on Via Plasio, followed by a relocation to Via Sicardo together with a friend, Giorgio Grisales. Another ten years passed by, before Master Edgar Russ decided to open a new independent workshop that would better represent his own personality and creative soul. Until today this workshop is located in the heart of the historic center of Cremona on Via Maura Macchi. Edgar Russ is an active member of the Consortium "Antonio Stradivari", where he shares his know-how with the rest of Cremona's makers.
Edgar's passion to teach others brought him to launch in 2022 the Edgar-Online-Violinmaking-Academy. A very efficient way to learn the art of violinmaking.
In 2012 Edgar has built the personal violin of the Sultan of Oman, Bin Said Quaboos
In 2023 Edgar Has built the most precious violin ever made: The Osmium Violin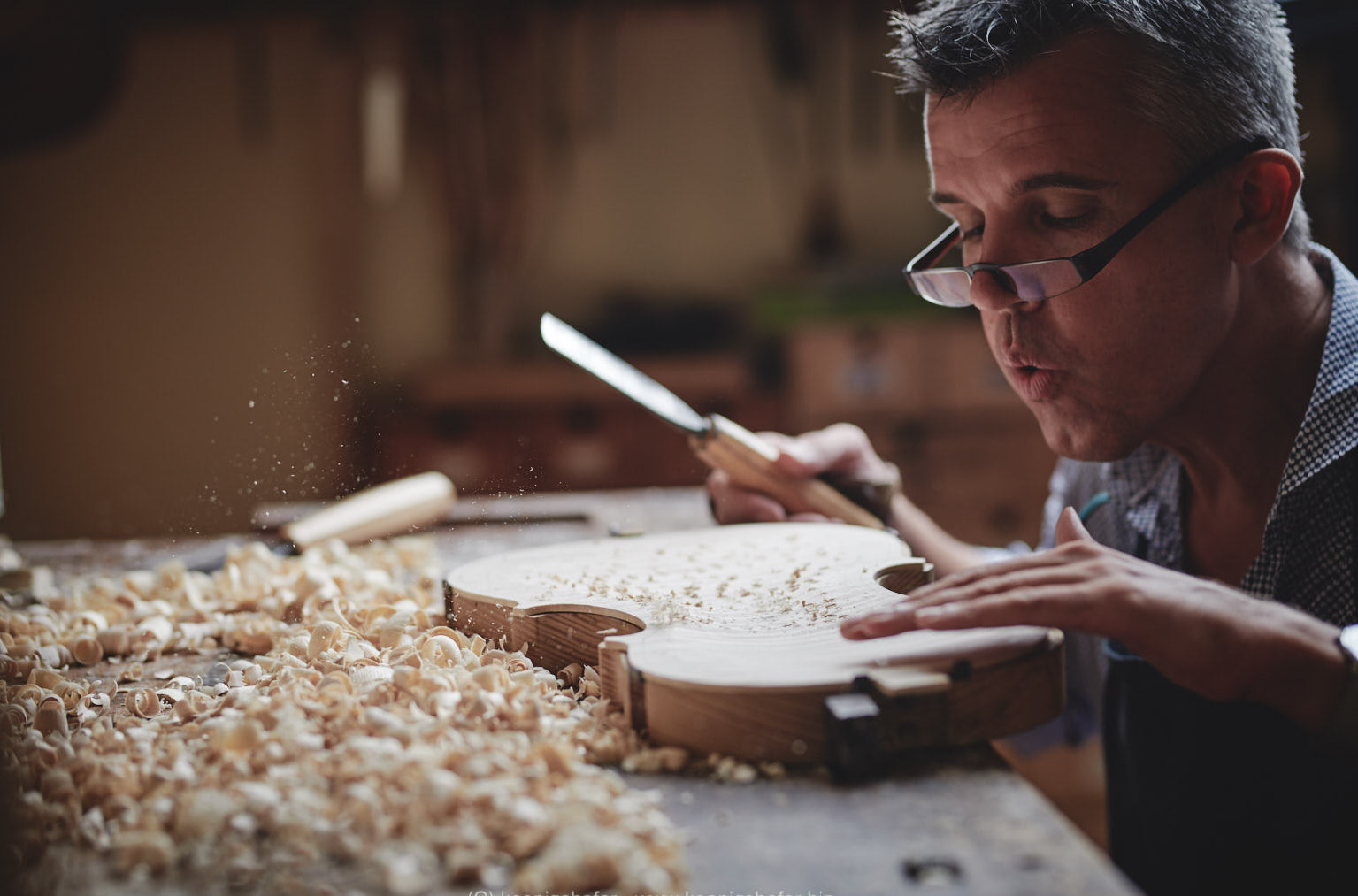 COLLABORATION WITH MUSICIANS
From the very beginning, violin maker Edgar Russ has been working with professionals playing in orchestras, whose desire was to project the instruments' beauty and tonal power as far as to the very last row of the massive theaters and concerts halls. "Many times I drove from Cremona to Vienna with my car loaded with instruments and tools in order to adjust the sound according to my customer's needs". However, it has been worthwhile: Seven musicians of the Vienna Philharmonics Orchestra have been playing on Edgar Russ' instruments.
DISTINGUISHED VIOLIN MAKING FOR A LIFETIME
With more than 30 years of experience and thanks to the collaboration and qualification at the best violin workshops worldwide, Master Edgar Russ has obtained a very high command and expertise in violin making. You will see and hear the perfect harmony of skill and artistic sensibility in all works. His violin, viola, cello and double bass are well known around the world. Their value increases over time, making Edgar Russ a distinguished Master violin maker.
The POWER behind my WORK comes from the SATISFACTION of my CUSTOMERS, motivating me to CONTINOUSLY IMPROVE.