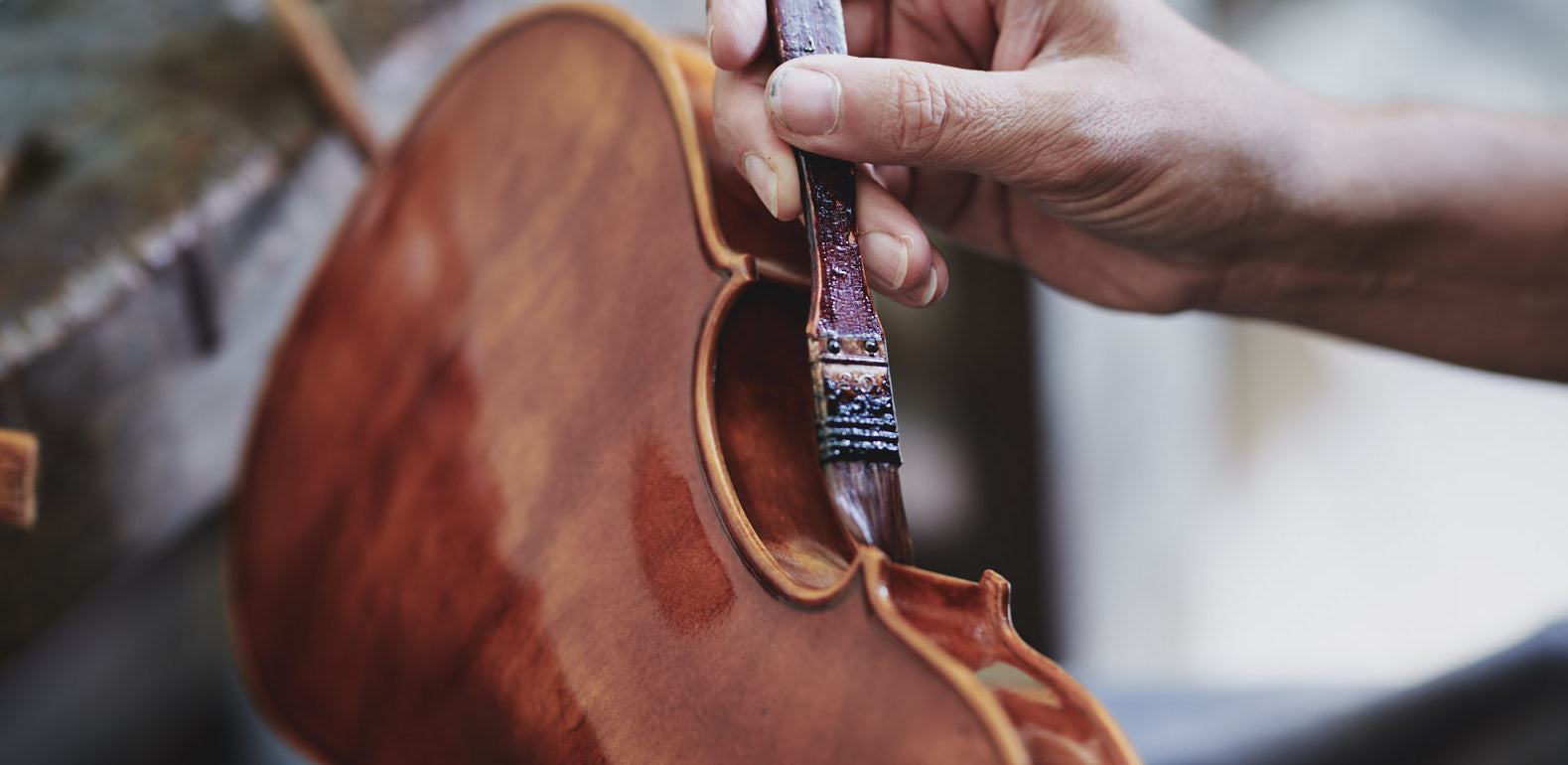 My Spirit Varnish Recipe
Spirit varnish is nothing else then varnish made with alcohol. There is a lot of secrecy around the perfect recipe, which is certainly very important, as long as you like it is the best.
I would advise you to experiment with it and will discover things you don't like and that you will change.
When I Arst came to Cremona the recipe was kind of a secret: everyone was keeping theirs for themselves. I went through a lot of trials and errors to get to the recipe I am going to share with you today.
The instruments i varnish with this kind of varnish are the Linea Macchi and theScala Perfetta ones.
Once the varnish is dry, it is really similar to the oil one, but it actually depends on the way you apply it.
I love oil varnish and if I had to choose I would go for oil varnish, but spirit varnish is an easy type of process and it's also fun to use and to explain.
After a lot of years experimenting with spirit varnish I start by using a plastic container with a cap, in which and I pour my ingredients.
To make your own spirit varnish you will have to measure with a scale:
3 liters of Alcohol
16 grams of curcuma, it gives a nice yellow color. If it's too yellow for you don't put so much
50 grams of benzoe, it makes the varnish a little more shiny
80 grams mastix
200 grams of juniper
400 grams of shellack
After you add all the ingredients you have to shake the mix. You don't need to cook it, you just leave it and give it a good shake every day.
Before you use it, you then have to Alter it: I use a nylon Alter (some old pantyhose are Ane) or a cotton cloth to get a Altered varnish to then apply on my instruments.

Varnish
Today we will talk about the di0erence between Spirit and Oil varnish. As we said in this blog post, we have two di0erent types of varnish: Spirit Varnish evaporates with time. Just like you d...
Read more

Varnish
What you need to cook Oil Varnish
Today we will be talking about the ingredients you need to prepare my oil varnish. In the last blog post we talked about the Oil, here you can read more about it. First of all the Amber: I usu...
Read more