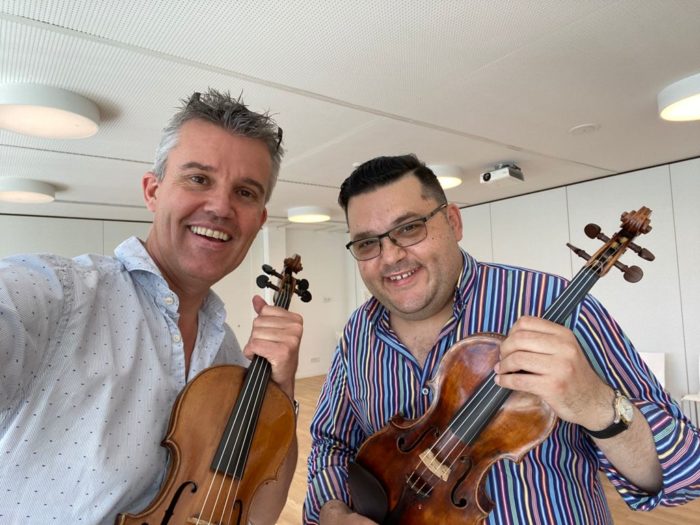 Original Guarneri compared with my Master violins!
During this year's Festival Bled Musician Sandor Javorkai came visit me at my booth and started playing my Master Violins.
So, we decided to shoot a video together where he compared his original Guarneri Violin to mine!
Have a look at the Cnal video here and do not hesitate do contact me for further requests!
To contact Sandor Javorkai write him an email: javorkaiviolin@icloud.com
He is a wonderful Musician and I think he plays the violin exactly how I make them: with passion from the heart!
His original Guarneri violin is a Pietro Guarneri from Mantova 1696.
My violins are the "Sainton Guarneri" (have a look at it on my shop) and the "Ysaye Guarneri" (have a look at it on my shop).
All the best,
Edgar

Hello everybody, welcome back to the blog!As you might already know, some time ago I opened a Patreon channel to create a community for everyone who is interested in violinmaking. Your support...
Read more

MondoMusica
Dear All, For this year's edition of MondoMusica I decided to bring you around the workshop, the city and the Music Fair in Cremona, Italy! I shot different videos on Youtube and for my ...
Read more