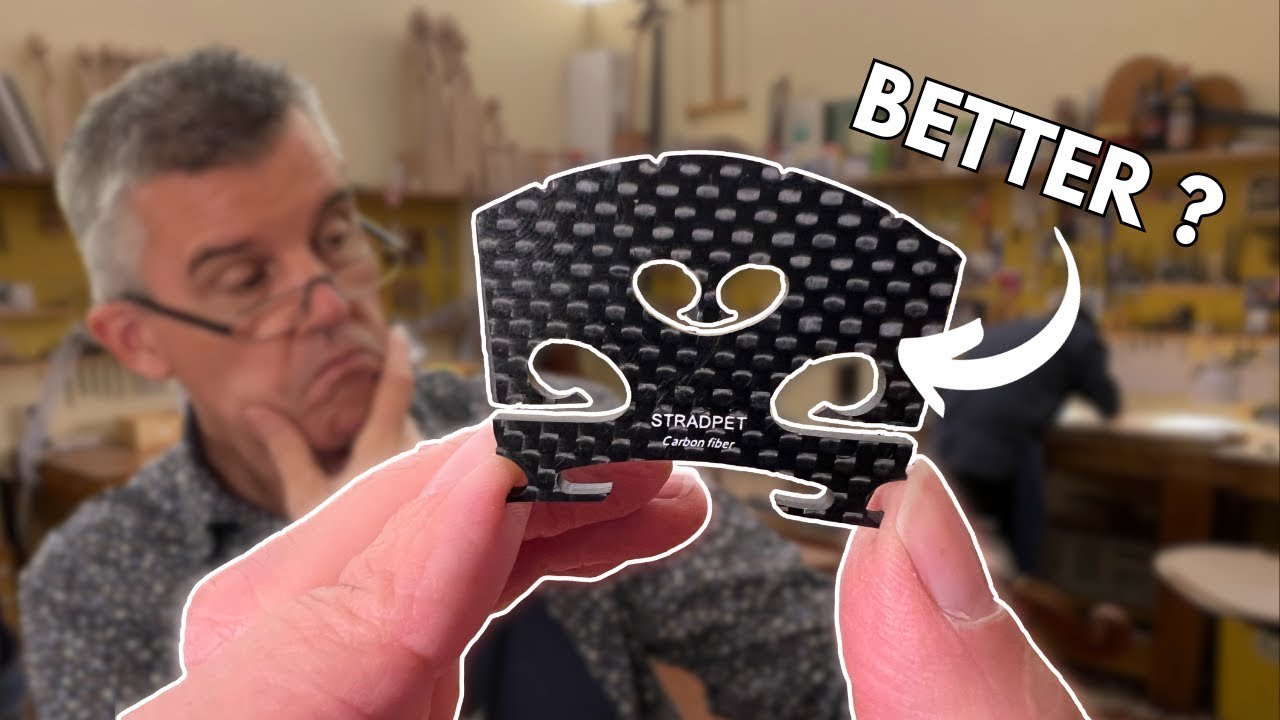 Is a CARBON FIBER bridge good for your Violin?
Hello and welcome back,
this is Edgar from Cremona, Italy, and I am trying to make the best sounding violins in the world. 
Some weeks ago I was at the music fair in Shanghai and there was a booth of a brad, Stradpet, which makes high tech accessory out of titanium and carbon fiber. 
I bought a big bag of accessories and instruments parts for €1,000 to show you the latest technology in violinmaking.
Something I found really interesting was a carbon fiber bridge, that I want to test with you today! On one side it's carbon fiber, to me it seems even like varnished and it has this nice carbon fiber structure. On the front side they carved the name of the shop, so that when you play you see "Stradpet". 
It has already the string height measured and even the notches inside! But in the fair it looked so interesting and nice that I had to pick it up and bring it home to try it on a violin.
So, first thing first we have to measure it a bit… when I look at it there are some details which are very nicely done and others where I am a little bit perplexed whether or not they are going to work.
The feet are very thin, which means that you cannot adjust them, they cannot be adapted to the top and that's actually the biggest problem of this bridge!
The next thing is certainly the string height, if you have to adjust it it can become a problem because the carbon fiber dust is extremely poison, don't underestimate that!
While putting it in I would be very cautious in not scratching the varnish with the edges of the feet, because this carbon fiber is extremely strong and it is like scraping right away the varnish! It's like a metal bridge actually! 
As for bridge height, it is a little bit higher than the wood bridge, I would say almost 2 mm higher.
And now you can hear the differences in this video, I put the time stamps below so you can jump to the interesting parts:
Wood bridge, simple notes: 3:25

Carbon bridge, simple notes: 3:42

Wood bridge, music: 4:06

Carbon bridge, music: 5:10
And if you like the idea to be able to make a fancy great sounding violin bridge in wood then you have to subscribe to my violin making Academy! You can actually just only subscribe to the part on sound adjustment and setup and with 20 videos, each 20 minutes long, you learn how to make a proper bridge which actually gives you the best sound for your violin! 
It's a very serious online violent making school, that's why we call it Academy!
https://www.edgar-online-violinmaking-academy.com/p/set-up
Going back to the carbon fiber bridge, when I saw the bridge I just thought this becomes a great video… indeed it was very interesting! What was your expectation on it? I actually thought it would be super focused and hard… it turned out with a very soft sound, even too soft for me.
Who might be interested for something like this? Well, all musicians who don't have a second bridge in their violin case or for those who feel more secure to have an additional spare bridge in case something happens! On the other side, it is not so easy to install, so be careful!
Now I'm actually curious of what you think about this! Let me know down below!
See you soon, 
Ciao from Cremona, 
Edgar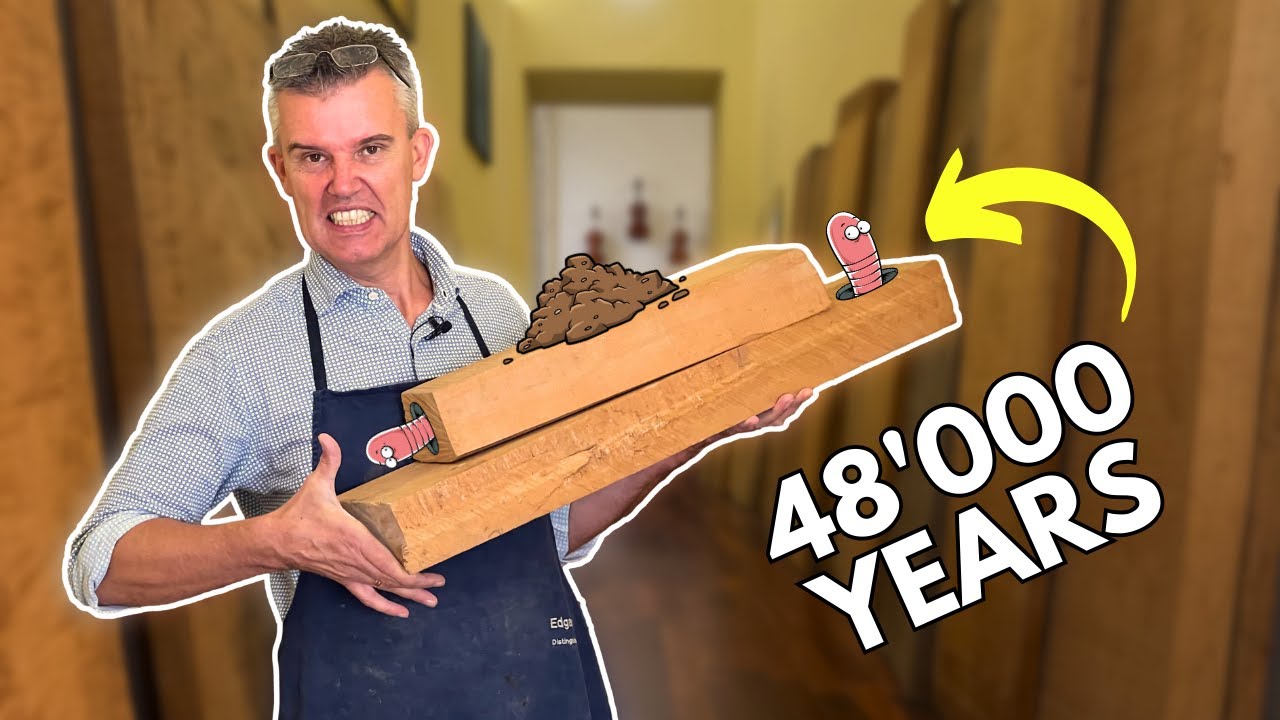 Wood
Why using aged wood to make a violin?
Hello and welcome back to my blog! This is Edgar, from Cremona (Italy) and here I am working to make the best instruments with the best seasoned woods from the world! In the world of violin-making ...
Read more