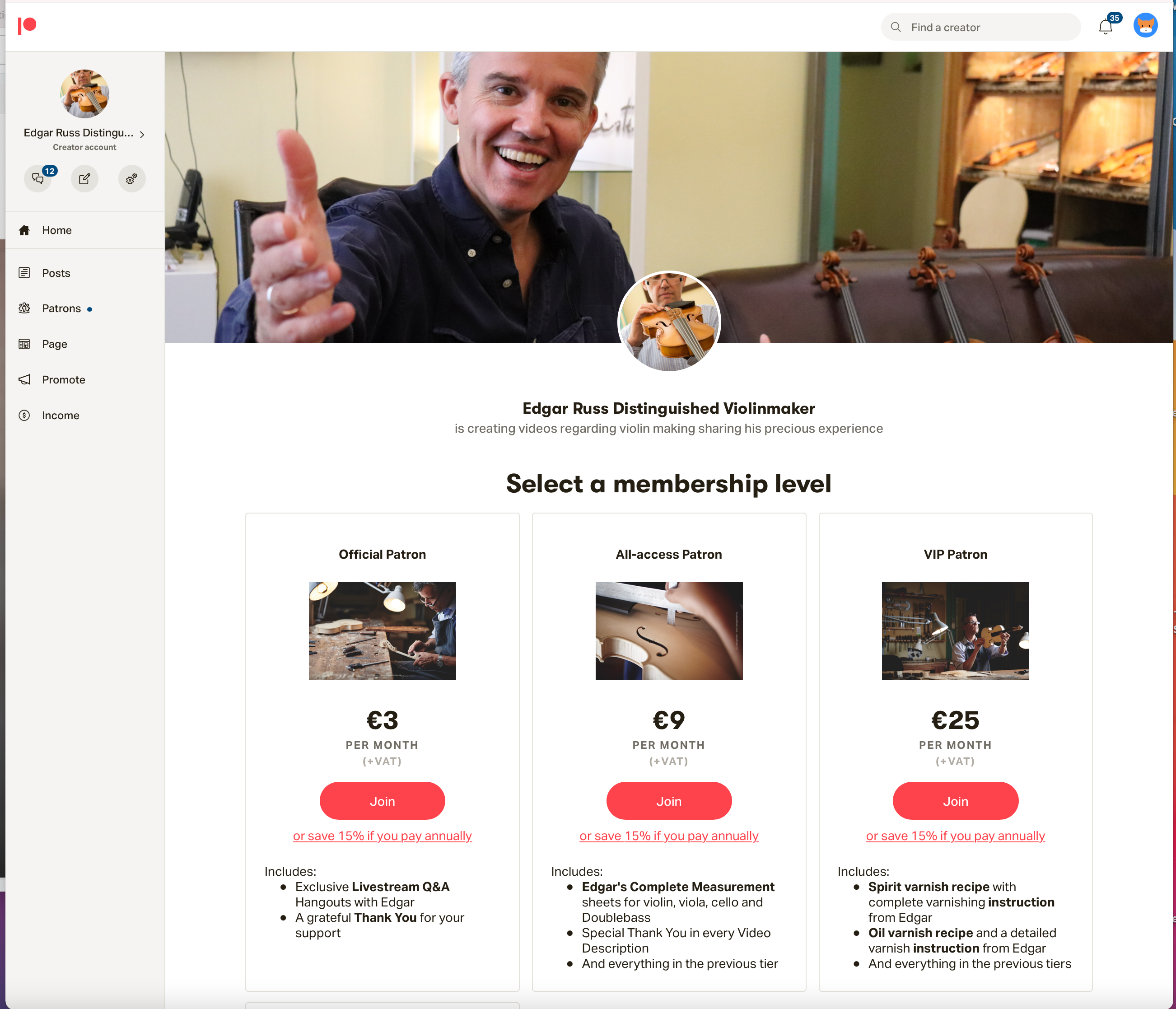 Join my community on Patreon!
Since 2018 I have been quite constantly creating videos on my YouTube Channel. The initial idea was to show to customers what it takes to obtain a perfect result, better known among musicians as a great Instrument.
Many people still think that making instruments is a nice craftsmanship and sometimes a great instrument happens to pop out of the workshop. It seemed that they believe that a successful violinmaker is like having lots of luck by winning more often the lottery of great instruments coming from his workshop.
Indeed it is NOT like this.
Making high end and great instruments means to love details and to work constantly every day from the first moment you wake up to late at night to learn and to enjoy learning by focusing on tiny apparently not important details.
All of this, together with a huge portion of happiness, make a great instrument.
My first videos have been tremendous, because the audio wasn't good at all. Then we (my two daughters and I) faced the problem that the camera couldn't capture details in order to show better what I was explaining and we soon understood that it wasn't that easy to make every week a video.Why? Because I am a violinmaker and not a movie maker and my daughters were students. Now after years and over 100 videos published, I can see that all expenses for better microphone, camera, tripods, lights, editing software, memory cards and extern memory are still not recovered. But I am confident that on the long run there will be returns to support this Channel to help others out there.
It helps other makers and it explains to musicians what they have to look for in order to have perfect sounding instruments. It fulfills me with happiness to get the feedback of so many people worldwide, while I am creating precious long-lasting material together with my daughters.
Interesting Videos are fundamental and will be made, but better videos need more time; and time is money.
Check out my new Patron community! Different options will give you different additional exclusive material. The price of a coffee, 3€, makes already the difference. My projects is to upload exclusive material and record Live streaming Q&A for my patrons.
For 9€ per month you receive every month my very detailed Measurements and of course you can participate at my Live Q&A streaming transmission.
And for 25€ You receive all my secret recipes of spirit and oil varnish plus the detailed instructions.
For those who want to make even higher donations on a regularly base or a one-time pledge, the Special level starts from 100€ and up and the access on all materials is included.
Thanks for your support.
All the best,
Edgar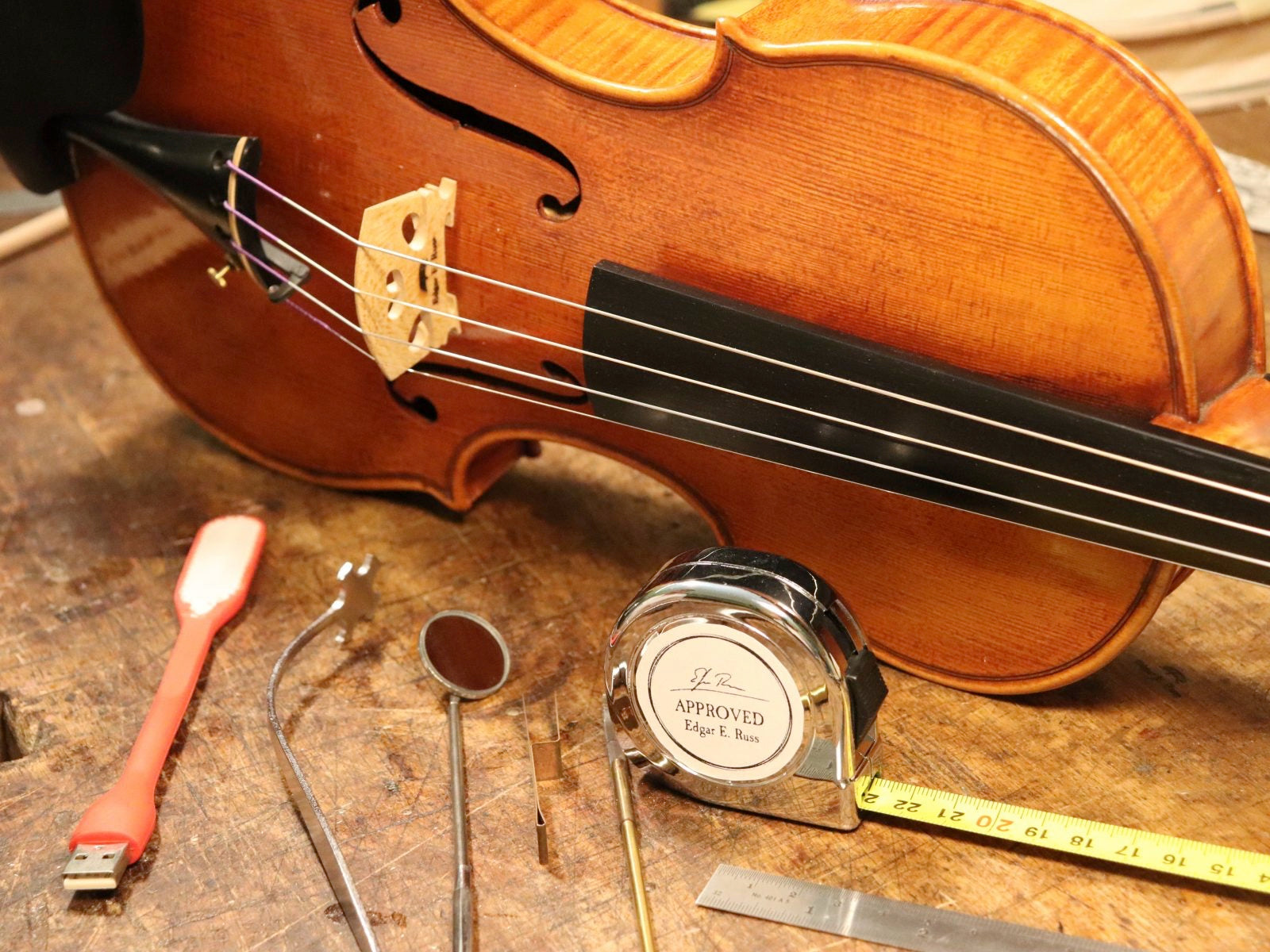 The importance of Sound Adjustment
Sound adjustment is the beating heart for every stringed instrument. As soon as you receive your instrument in your hands, this interesting and delicate process begins. There are plenty of tiny det...
Read more