Create your dream instrument with my Violin Configurator!
Today I am writing to share with you all the latest project I have been working on for years.
I developed an instrument Configurator which will bring your dream instrument closer to you.
Following the steps, you will first chose visible details of your instrument and towards the end you will be able to shape even the sound, which, thanks to more than 35 years of experience – I can exactly create following your desire.
During many years of experience, I have learned that the more I learn from you, the easier it will be for me to make exactly your dream instrument here in Cremona in my violin workshop.
I really hope this tool will make you feel closer to the Cremonese art of violin making, letting you discover all the tiny details every instrument has.
The violin configurator is available in English and German language.
I am looking forward to reading all of your combinations!
All the best from Cremona,
Edgar
MondoMusica
Good morning from sunny Cremona!Today we have some special events planned for you, don't miss any of it! Other than the usual breakfast talk and aperitivo together, you can come along visiting...
Read more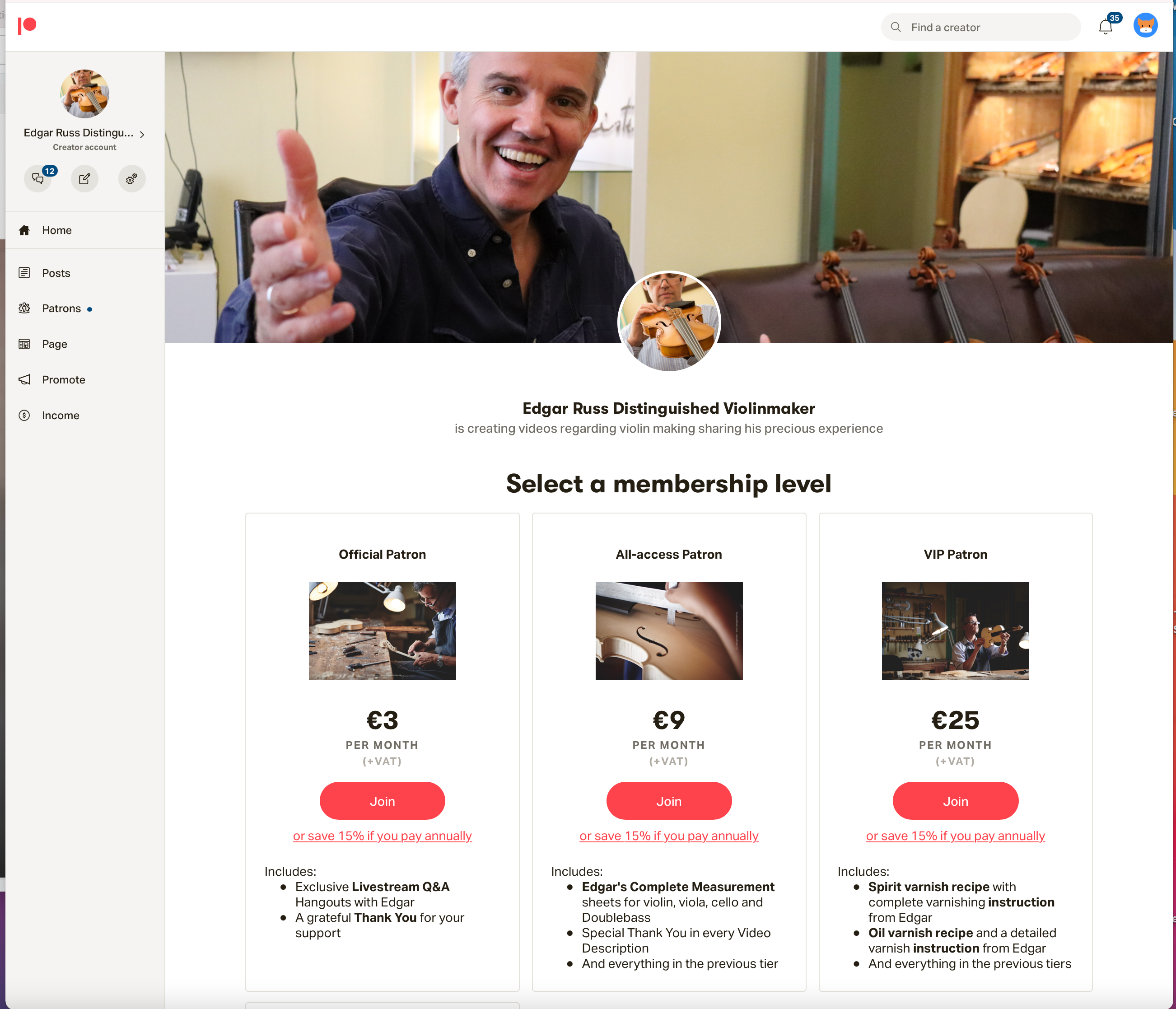 Since 2018 I have been quite constantly creating videos on my YouTube Channel. The initial idea was to show to customers what it takes to obtain a perfect result, better known among musicians as a...
Read more