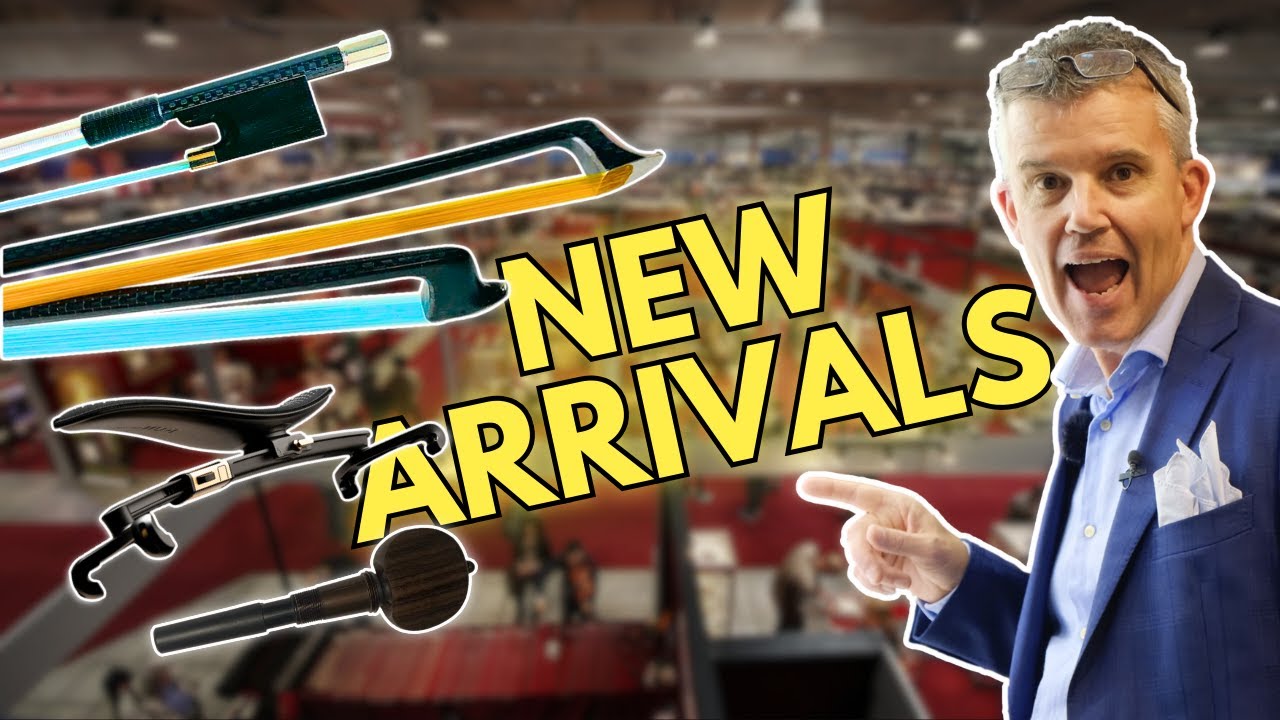 The most important bowed instrument music fair in Europe
Hello and welcome back to my blog, where I take you along the violinmaking world! My name is Edgar Russ and I am a violinmaker in Cremona, where I try to create the best sounding instruments in town. 
Today I will tell you about one of the biggest music fairs of violinmaking in Europe: Mondo Musica in Cremona. 
This year I decided to have my own booth to exhibit my Osmium violin! 
In this brief article I will take you around the fair and tell you about the best booths to visit and to shop from!
First up we stop at the "Violin Making School of Cremona Antonio Stradivari"! I met with a student and had the possibility to talk a bit about how it changed! As a matter of fact I actually was a student myself 40 years ago and finished it in four years time. 
It seems that now things have changed a little bit: it lasts five years, depending on your grade of your school you made so that you can also finish it in three years! 
Next up we have the booth of the Consorzio dei Liutai, where I'm an active member. I like it because when we build our Master instruments we get a specific certificate for every instrument. It certifies that we built the instrument ourselves in our workshop. How does it work? Easy, when we start with an instrument we make a picture and we keep track of all the steps with different types of photos and you as a client can be sure that the instrument is made from us!
I think we are 50/60 members altogether and they also organize exhibitions worldwide: Sydney, United States, Japan and many more places!  
Another noteworthy booth is from Maurizio Riboni, who makes the Riboni cases. You probably see them worldwide and know them already! Generally speaking you have Musafia and Riboni who are the only two case makers from Cremona, Italy. 
Behind every case there is a person who makes it! It's a family business and they make the cases to your specific requests. It takes always a bit of time because they have so many orders but they are actually very reliable and trustworthy!  
We as violin makers love their "four violin case" because it looks like the normal violin case but you open it up and then you have 4 full body violins! It is probably the best case for traveling let me tell you. 
Pasquale Sardone is a colleague of mine, he's a really tough looking guy and he makes instruments that I would define as "real Italian instruments"! He just opened his new workshop in Via Robolotti 25 and I went to his opening party and it was big big success. 
Then we have another big friend of mine: Andrea Varazzani! Another good maker, he even worked in my workshop for many years and varnished a lot for me. He had the booth together with Arturo Ponce, a bowmaker in Via Robolotti!  
Then we had a look at another friend of mine, Erli Gurra! He was a student of mine from Tirana, Albania and he is probably the happiest student I ever had! We had great fun together and he joined me on many music fairs because he is really good with people and he also works very nicely!
Near the entrance of the fair you could have a look at another great booth: Bachman Tonewood! The shop it's up in the mountains in Italy and they sell great Italian Spruce, the best material you want to use for your instruments. He even sells Maple, as I discovered at the fair!
In the fair I also encountered Jonathan Humphries, who is probably one of the most successful cello teachers online!
Rivolta Tonewood is another great shop that sells wood. When I came to Italy it was the only wood dealer I knew! I remember you would need to go all the way up to Milan, in the northern part of Milan, to get your wood! They have been selling wood since 1901. 
I then went to see the booth of Rubner from Germany. They are making the machine heads, especially for the double bass! I use their mechanics on my double basses. 
As for strings, Larson Strings is the best for all the cellos! I think they also make violin strings. They started actually with the A and D strings for cello and became bigger and bigger… I think it's a good company; you always need to keep an eye on them. 
Kun shoulder rest is also a necessary step here, they have a new cool product that just launched this year actually and it is a very flexible and comfortable shoulder rest: super interesting and awesome!
We cannot forget Monica Morassi and Antonio with Liuteria shop which is actually very close by to my workshop in Cremona! They have everything you could need for building a violin: you just go on their website https://www.liuteriashop.com/it/ and then you get everything! If you write EDGAR5 you have 5% discount, not bad!
Thomastik Infeld Vienna is another great brand for strings, and it's also Austrian, just like me! They are great because they showed up with one great string after another and they have had a very clear program of how to work. I really appreciate them! Some time ago I finally decided to put Peter Infeld strings on all my instruments. Then, when I made the Osmium violin they showed up with Dynamo which is actually the best string!
Lastly, we come back to my booth, dedicated to Osmium violin: the reason I made the booth at the fair is to show the Osmium violin to my violin making community in Cremona. It actually was a big success, I think people enjoyed it and appreciated it a lot. We had the instrument played by Lena Yokoyama every day and people liked especially for how it sounds. 
With a bit more time I would have shown you much more of the fair, because everyone here is giving its best to make a good product and show their work! 
If you have time you need to come here at the fair next year: it's really worth it! Cremona is a beautiful city and you can even meet me!
If you want to have a look at the fair and the stands I told you about, here the video I created.
I hope you enjoyed this blog post, 
Till next time, 
Edgar from Cremona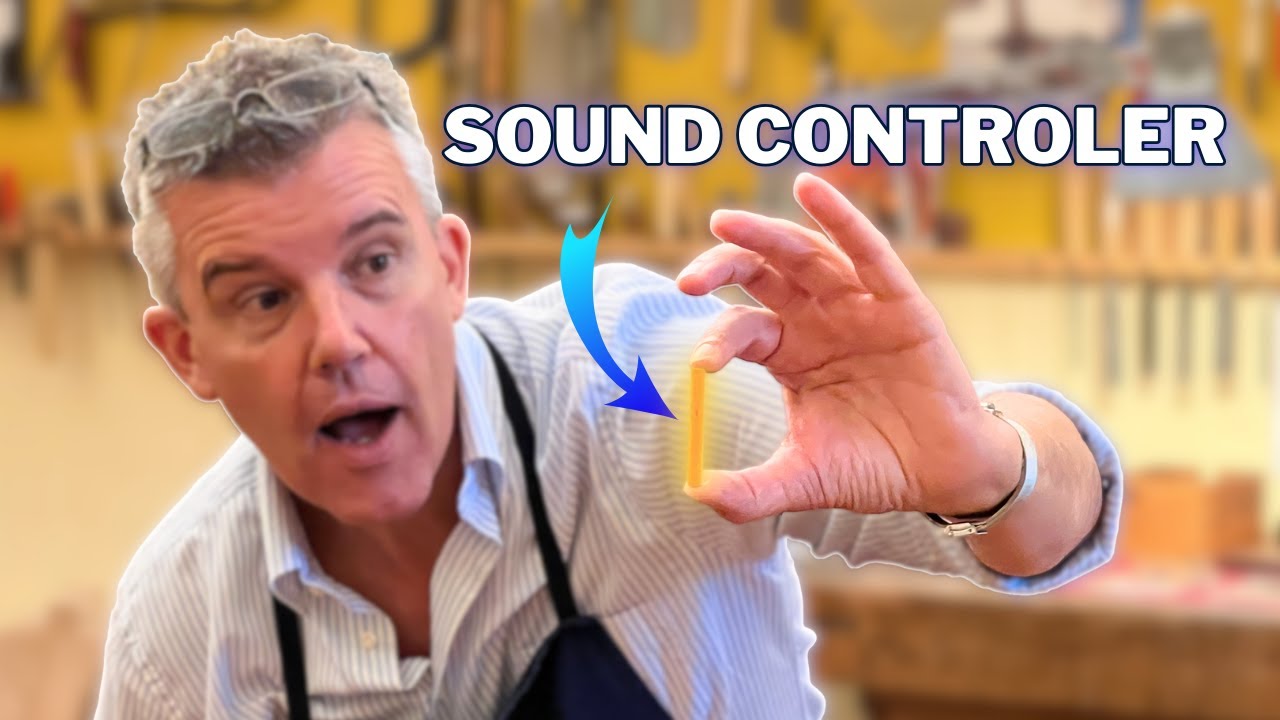 The essential detail of the Sound Post
Did it ever happen that you had difficulties to control the sound of your instrument while adjusting the sound post? And also that the sound post made exactly the opposite to what you where hoping?...
Read more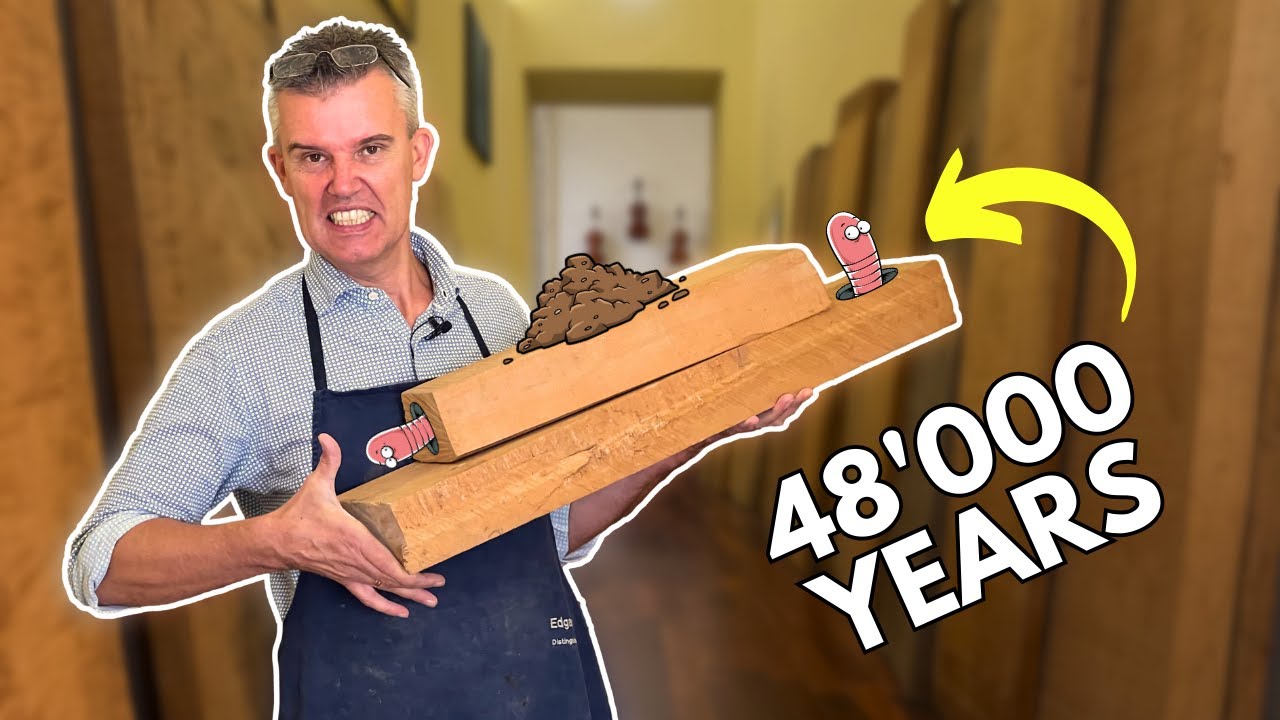 Wood
Why using aged wood to make a violin?
Hello and welcome back to my blog! This is Edgar, from Cremona (Italy) and here I am working to make the best instruments with the best seasoned woods from the world! In the world of violin-making ...
Read more