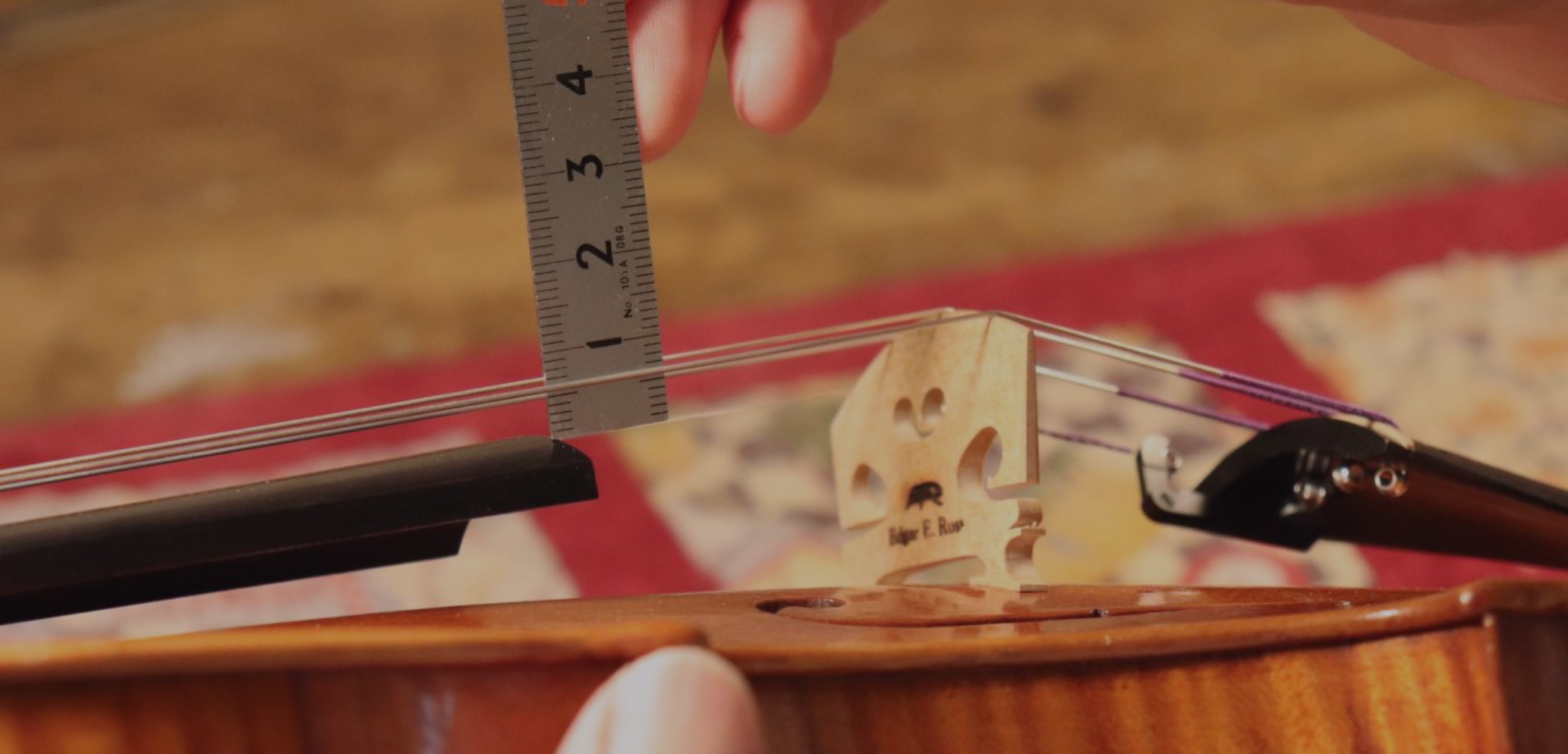 The perfect String Height
The string height makes part of the sound adjustment since it interferes directly with the angle of the strings over the bridge. But besides this impact you as a musician have to keep up with the consequences. If the string height is too high, on one hand it might hurt for beginners, while on the other it is loved by professionals. As a matter of fact, there is not the correct measurement which fits for everybody worldwide.
Science is helping us and we all know more about the acoustics of bowed string instruments. That's why we know that a "low bridge" and therefore a string which is less angled over the bridge, increases the sound properties. It is very common among musicians as well as violinmakers thast they believe that a higher bridge increases the sound quality.
of every instrument since the bridge is less kept in one position and can vibrate free in all direction. While if the ridge is rather high a more angel bridge is vibating more only up and down and therefore
Here below my good starting measurements which might fit most of you to guarantee to get the best out of your instrument:
for Violin: 4 mm on E string, 5.5 – 6 mm on G string.
for Viola: 4.5 – 5 mm up to 7 – 8 mm.
for Cello: 4 – 5 mm / 8 – 10 mm.
for Doublebass: 7 mm up to 12 mm.
Watch my video on the perfect string height: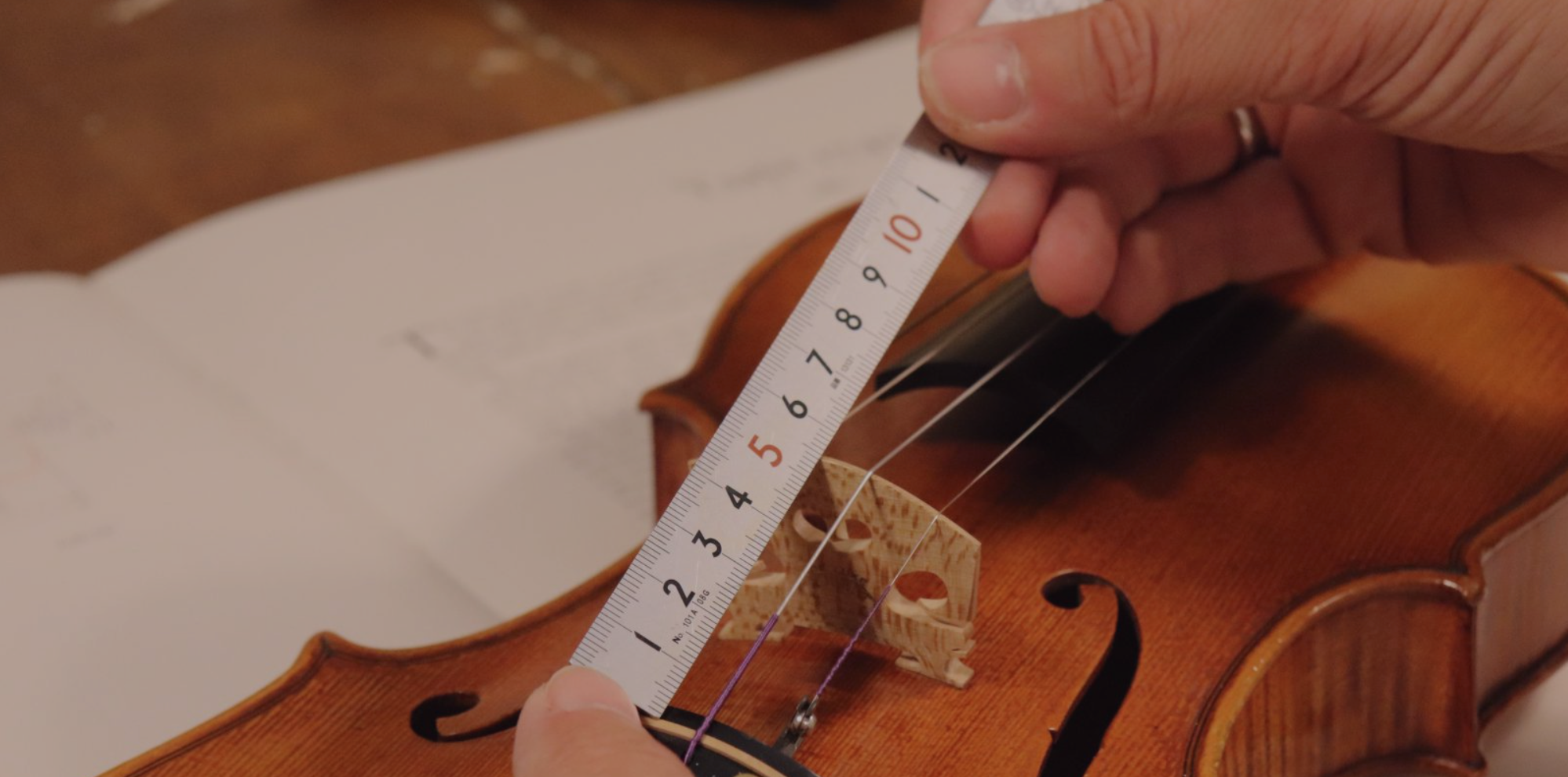 The correct ideal Tailpiece distance is also a fundamental part of your instrument. If it is too short it would act like a backpack while you are trying to run your new record. If it is too long it...
Read more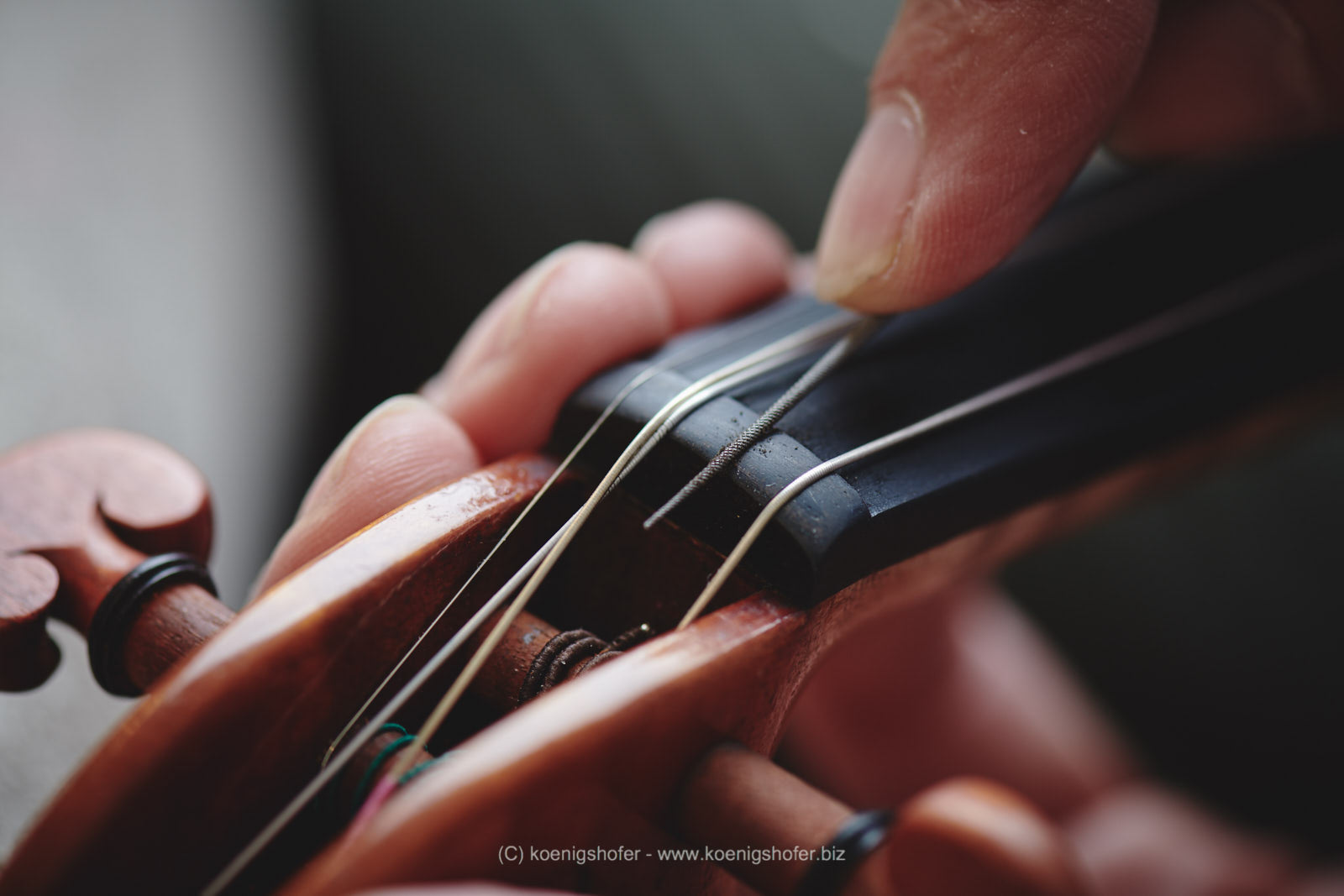 Before focusing on details commonly known by most makers and musicians, I would like to catch your attention on an apparently insignificant part of the sound of your instrument: the upper nut. This...
Read more