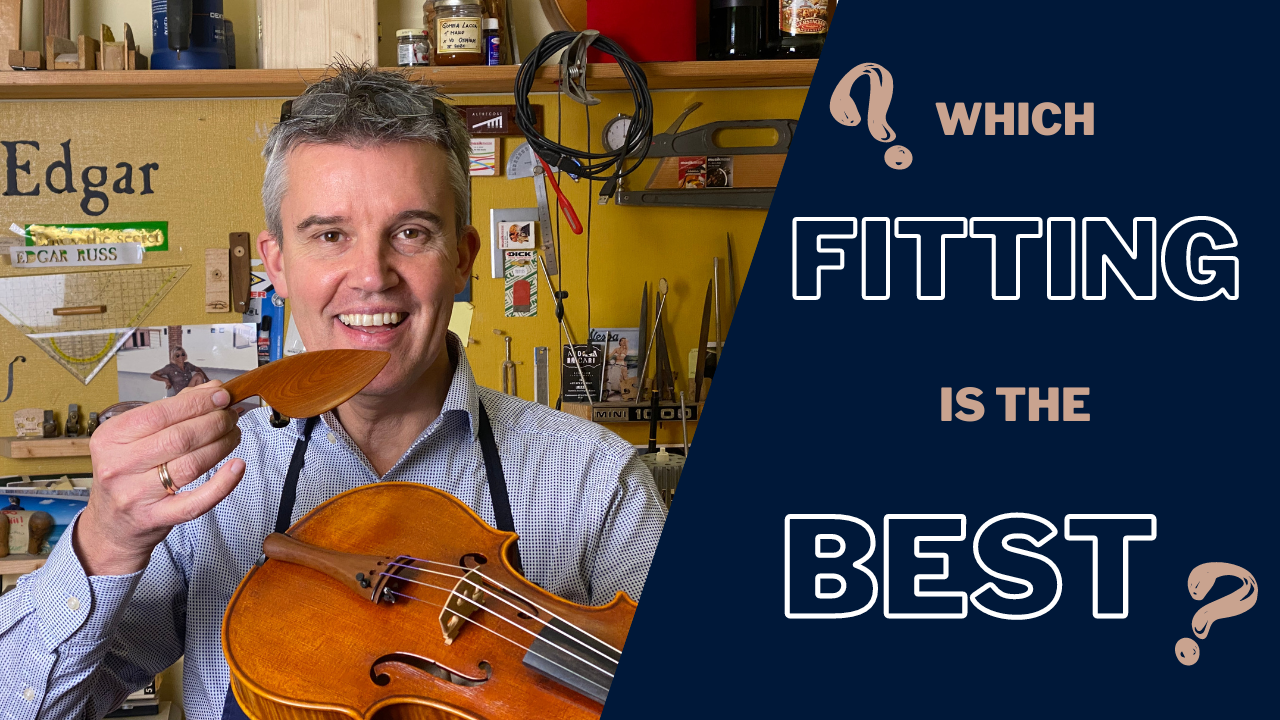 Which fitting is the best to use?
Hello and welcome back to my blog! 
My work, as you will know, consists in working on and building new instruments. 
There is one question, during the construction of every instrument, that the maker has to answer: what set up to use?
In the Macchi Line I use boxwood as it is lighter and free in sound. This is what I believe to be true, but it depends on the musician and how they will be the final judge of that. 
In Scala Perfetta I use ebony. 
I come from Austria, near Vienna, where the competition is extremely high because it is the capital of classical music. This means everyone wants the best. If you pay attention, more and more precious instruments have less ebony pegs and more mixed set up woods.
The tailpiece has to have a certain weight, so you don't have to carve it out and make it extremely light! The frequency should be around 220 Hz, if you change it the whole things is very likely creating a wolf tone.
Once you have chosen boxwood, rosewood or ebony you have the final choice of the chin-rest.
People tend to be more worried with the color of the chinrest and they choose the wood that best fits the set up, but I actually think ebony is more "sound ideal" for the chin-rest. I prefer a small one that gives a more crunchy E-string and I think it matches the fingerboard very nicely. 
You can even have different wood in the pegs and in the tailpiece. Indeed, on Stradivari and Guarneri you see pretty frequently an ebony tailpiece and boxwood pegs!
To discover more I advise you to have a look at my YouTube video, where I go into much more detail and show you practical examples from my workshop: 
Thank you, 
All the best from my workshop, 
Edgar Russ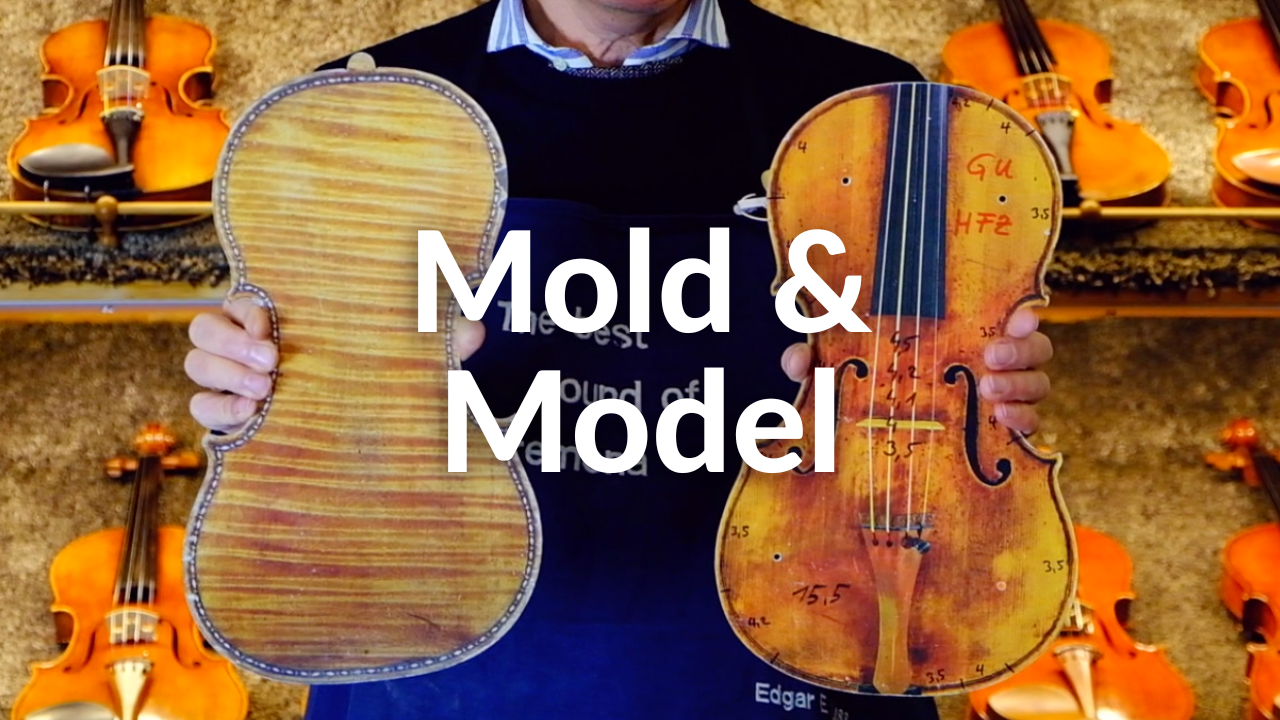 Hello my friends,  Today we will talk about violin models (such as Guarneri, Stradivari, Montagnana) and why violinmakers seem to always work on the same model and never creating a new one.  It is ...
Read more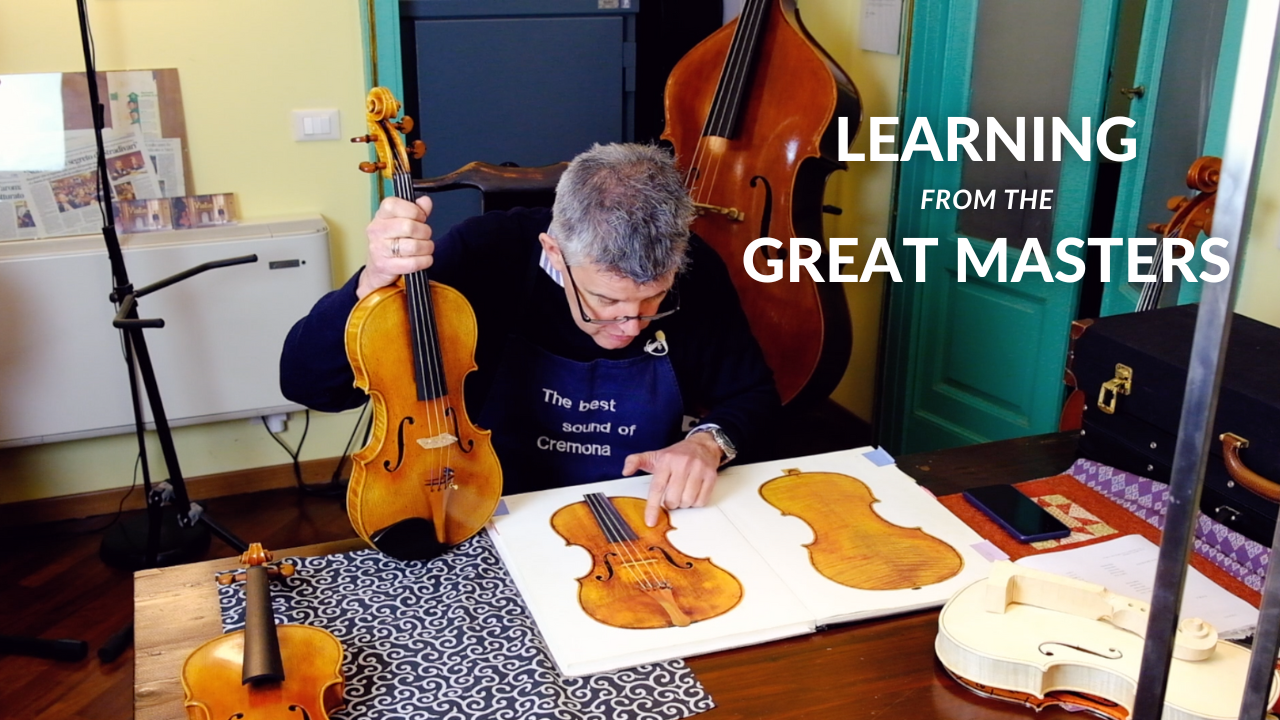 What can we learn from the GREAT masters?
Hello my friends and welcome back to a new blog post! Today we will continue the talk about the model (below you can find the video and HERE the blog post) I make my own instruments and my instrum...
Read more