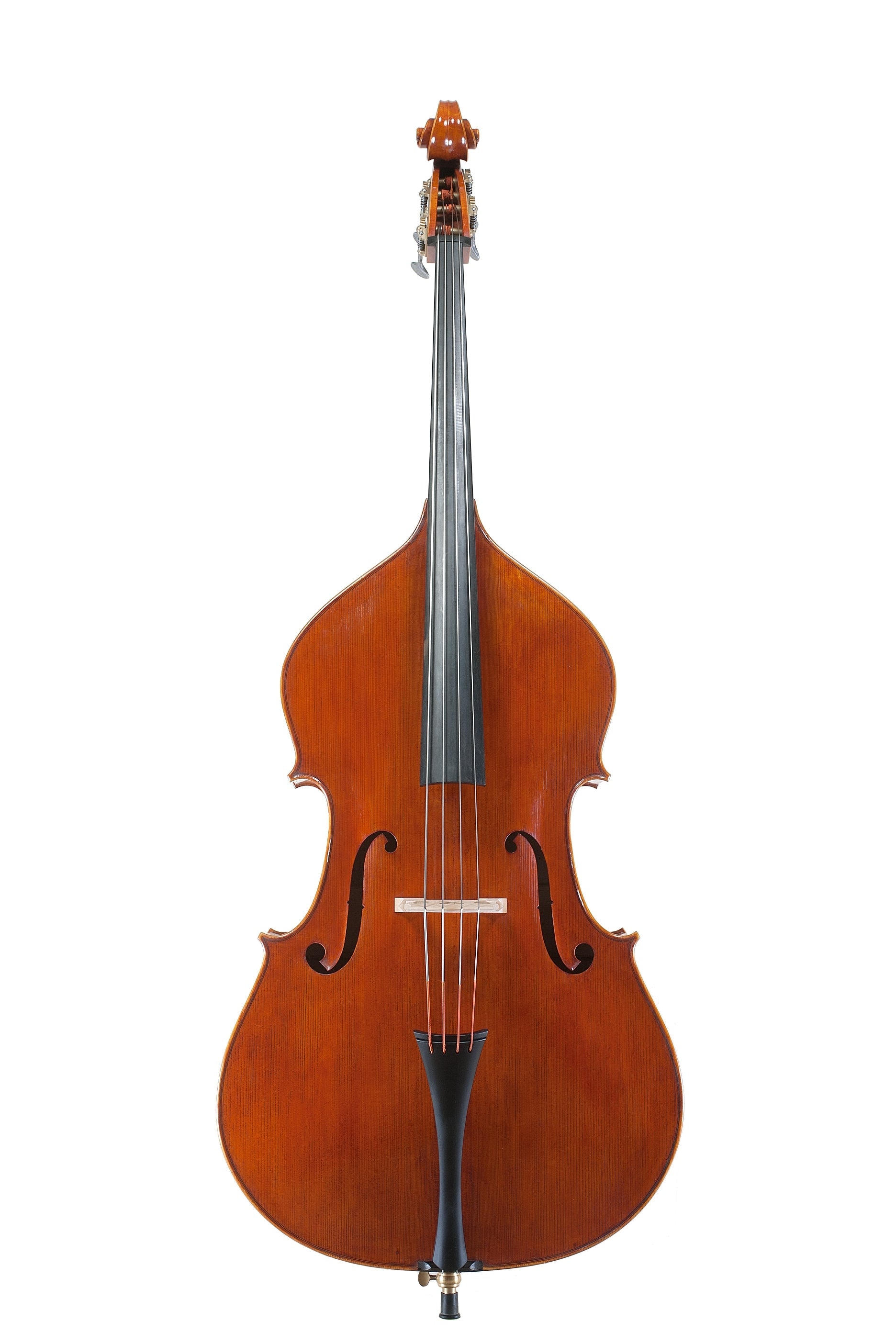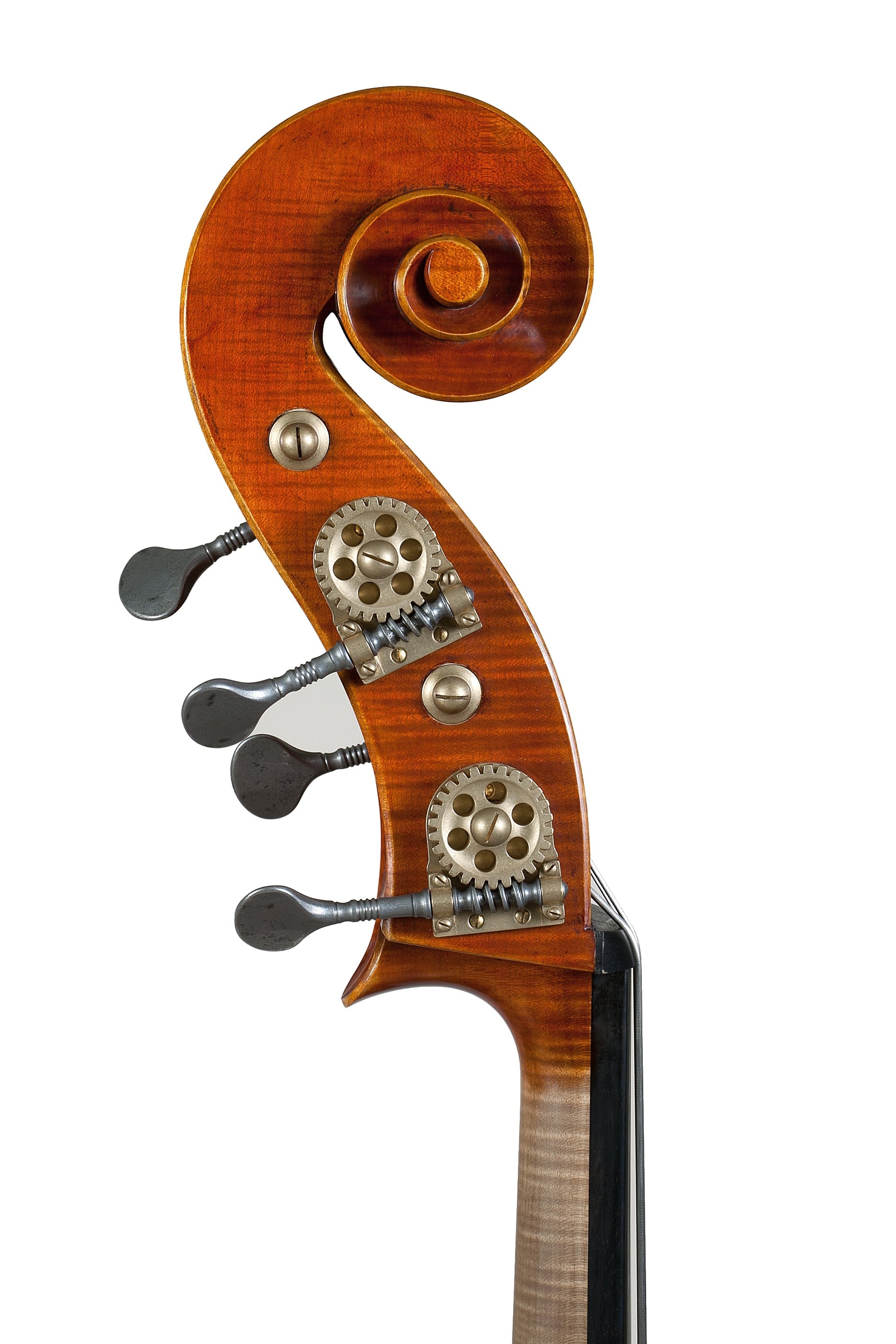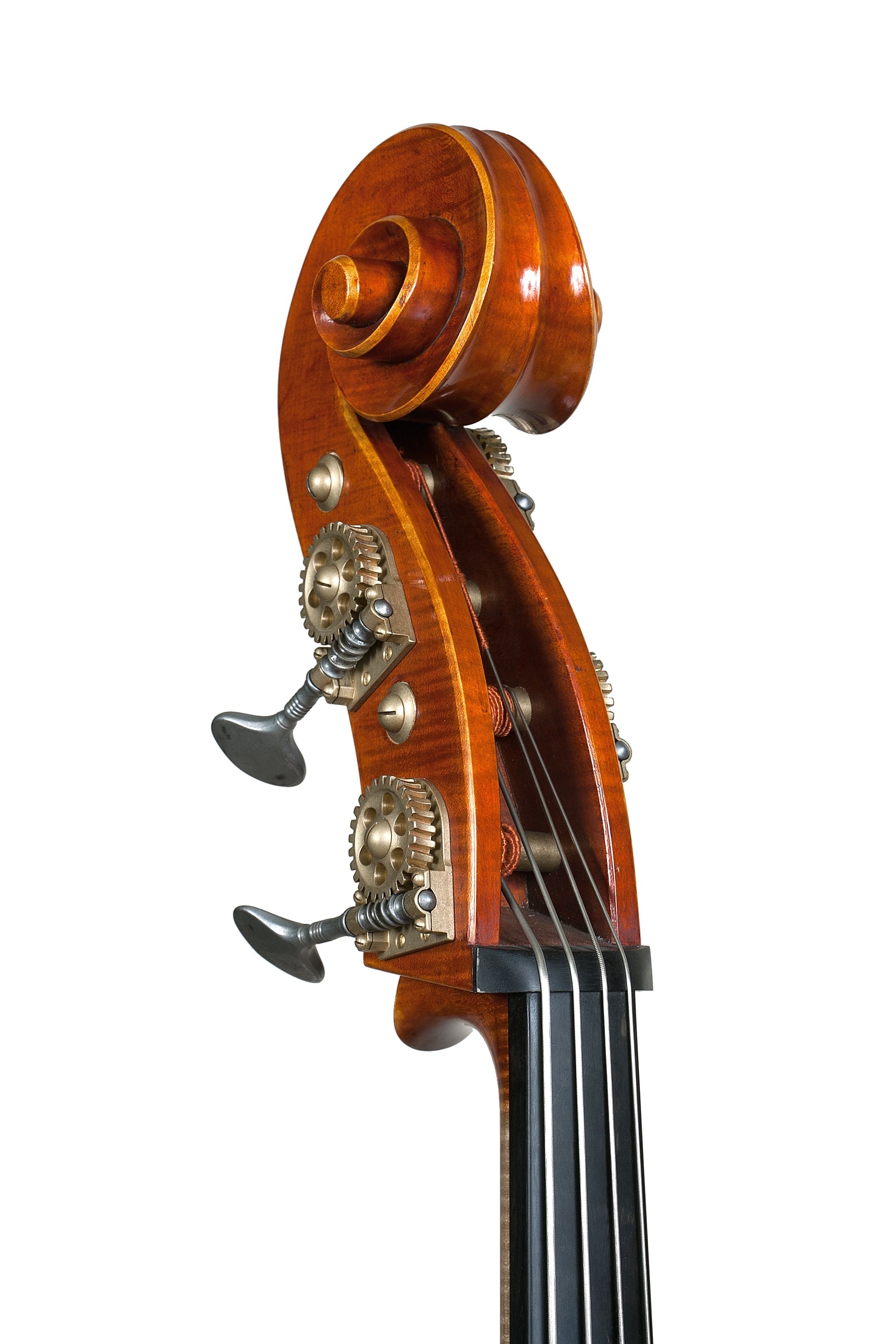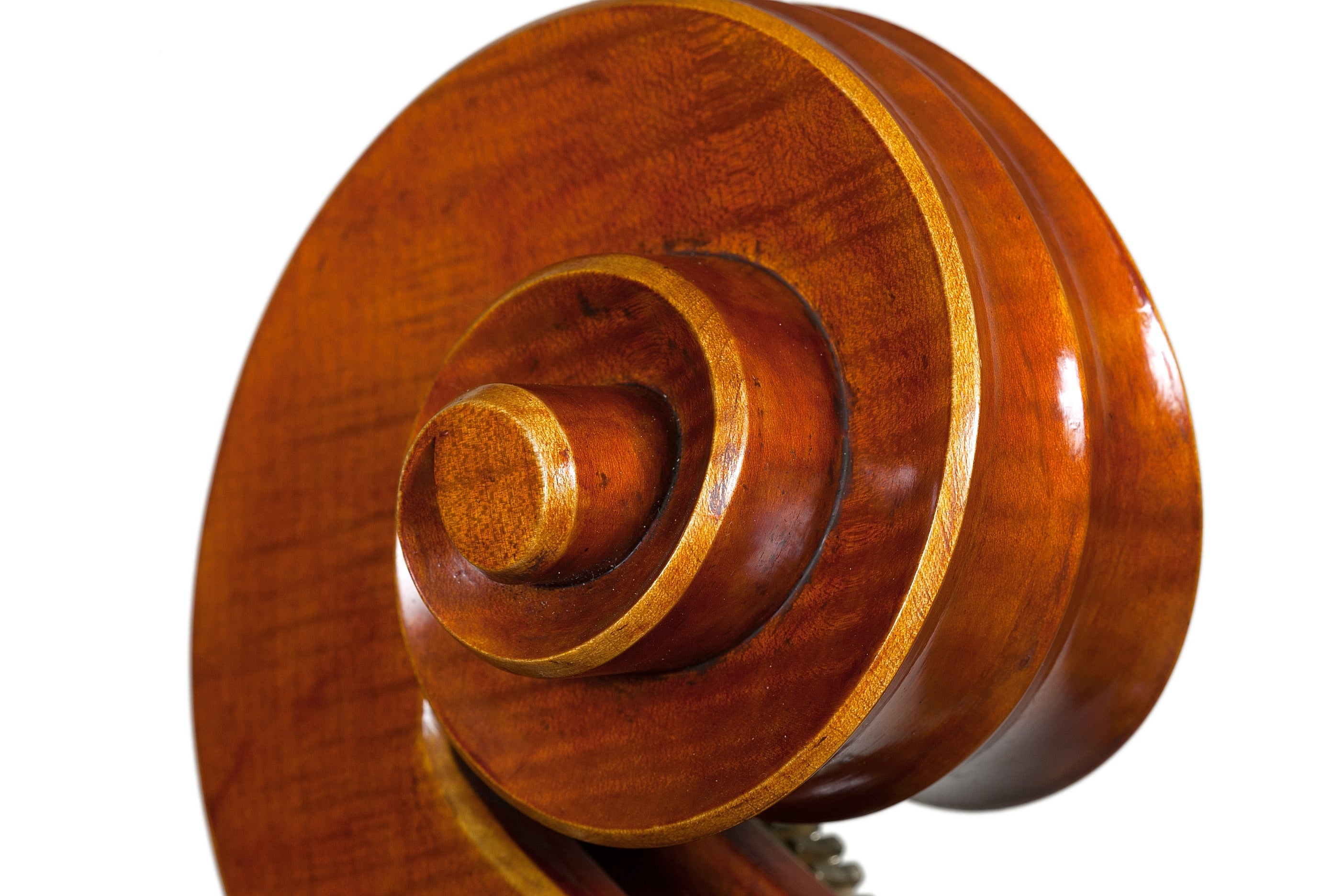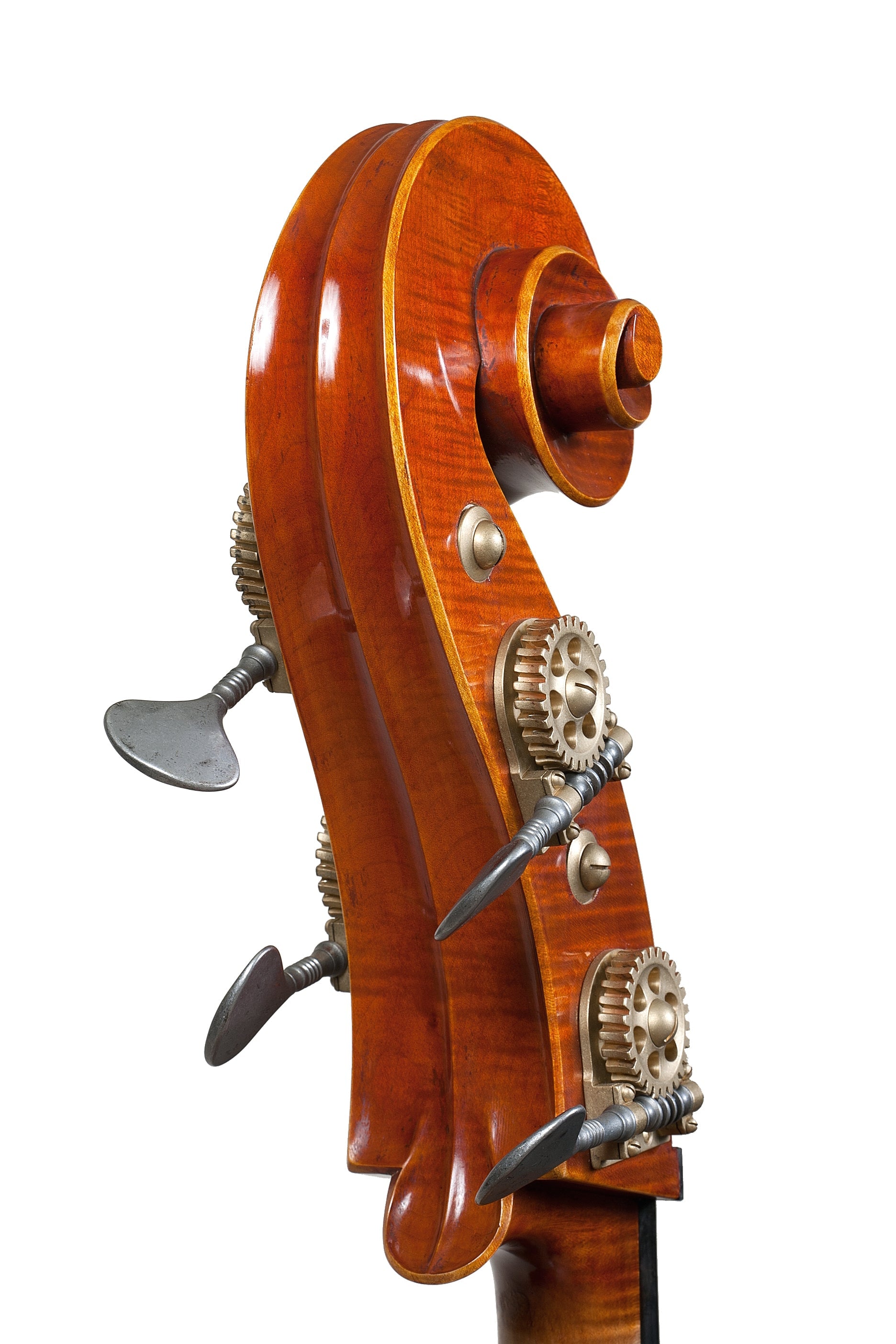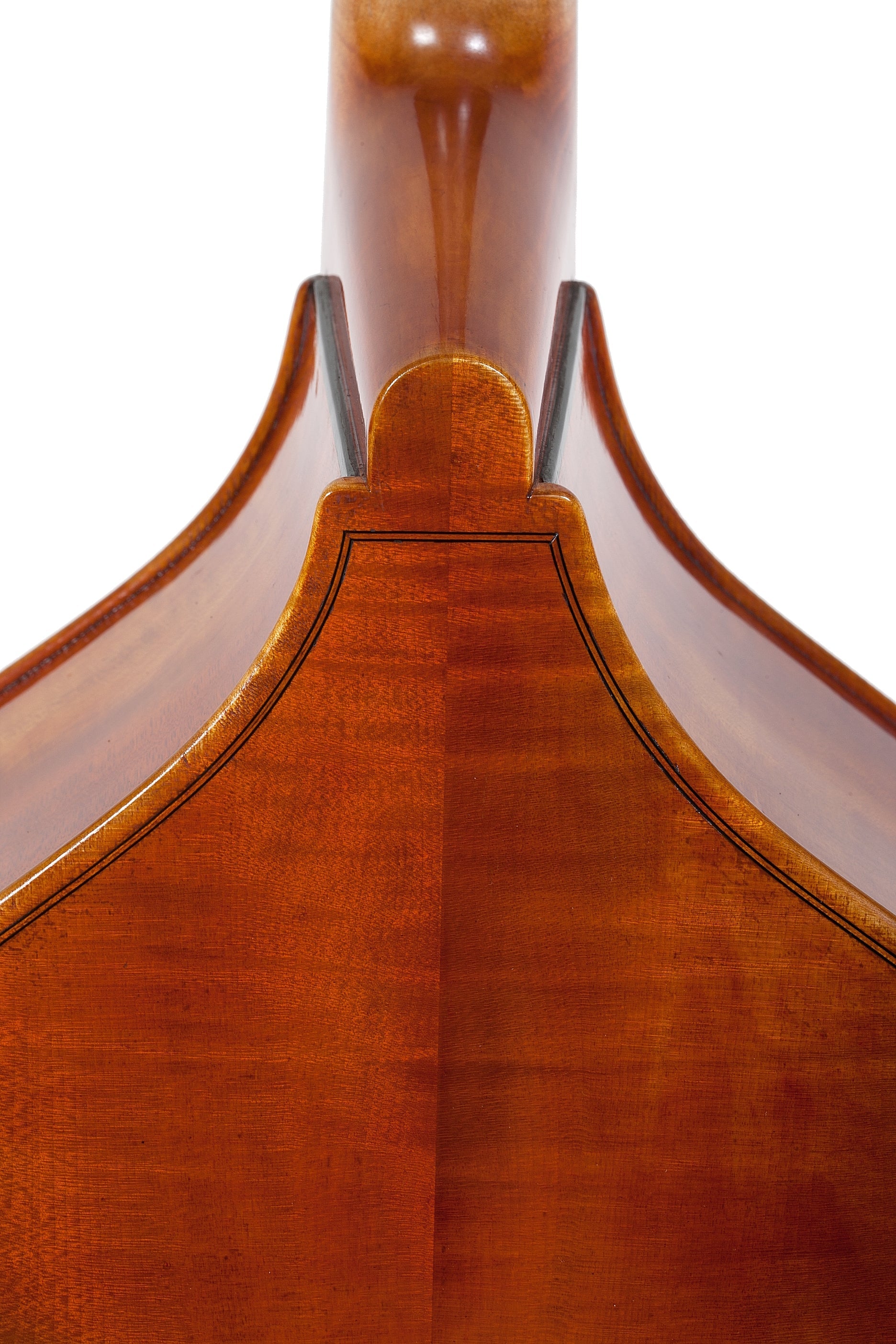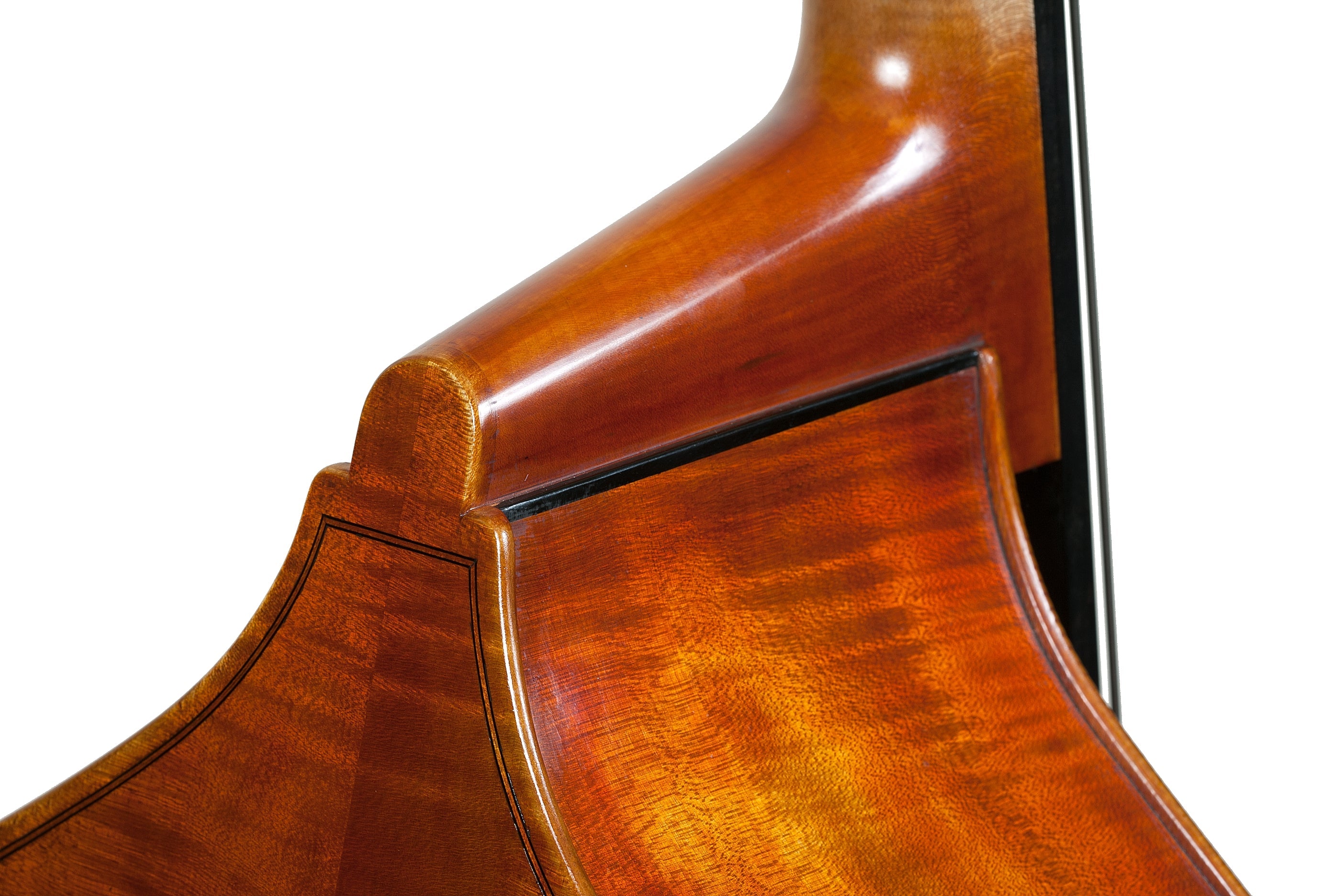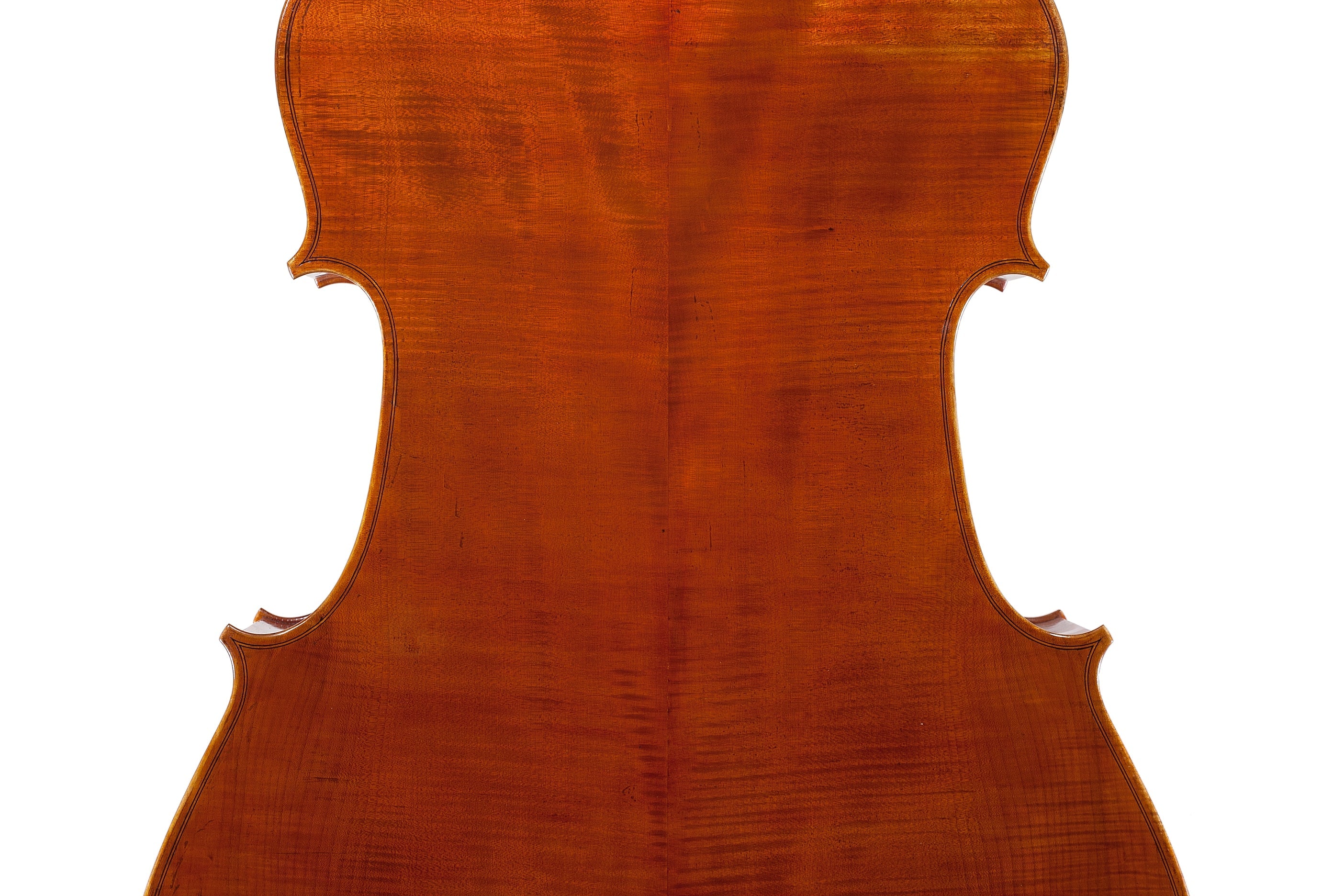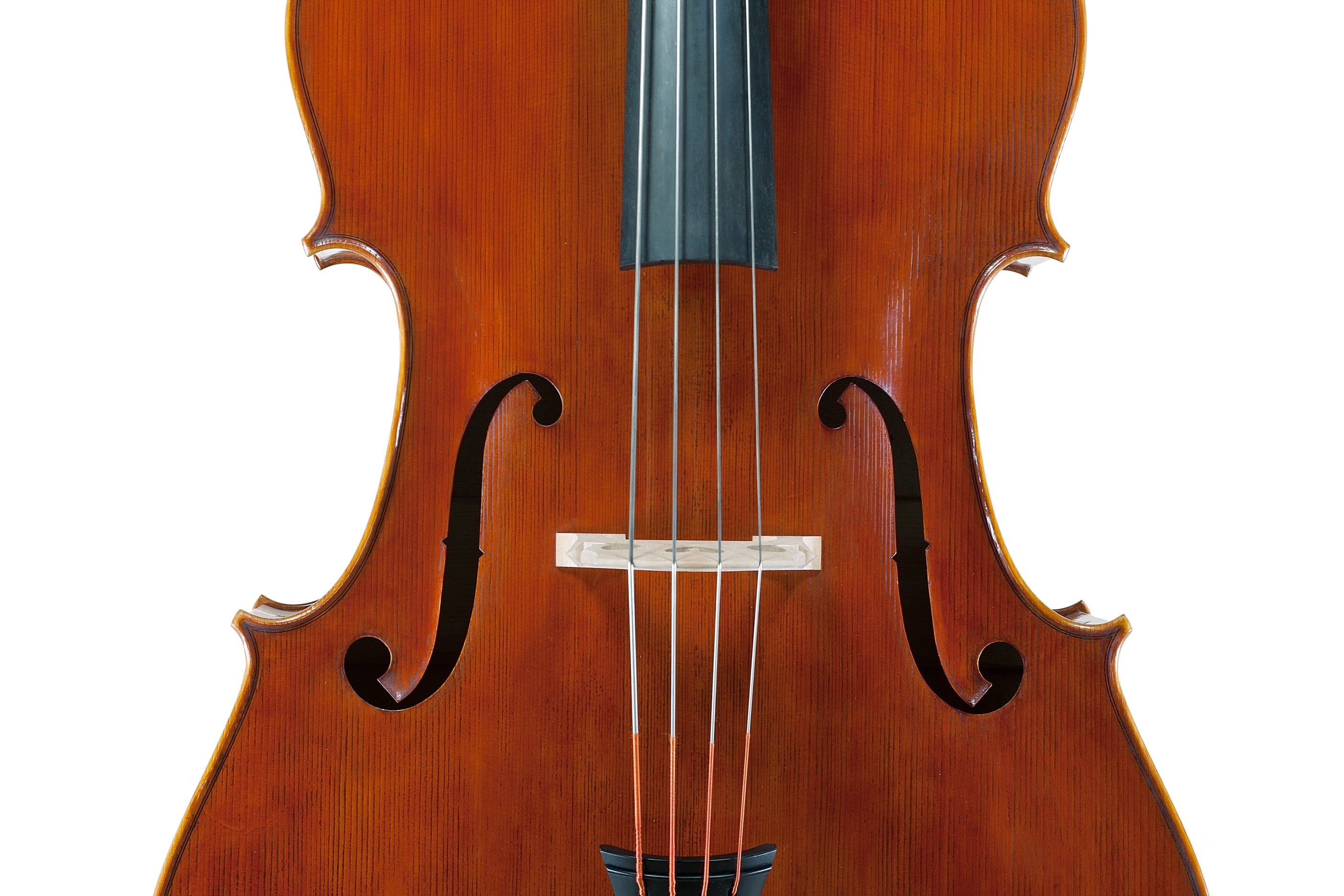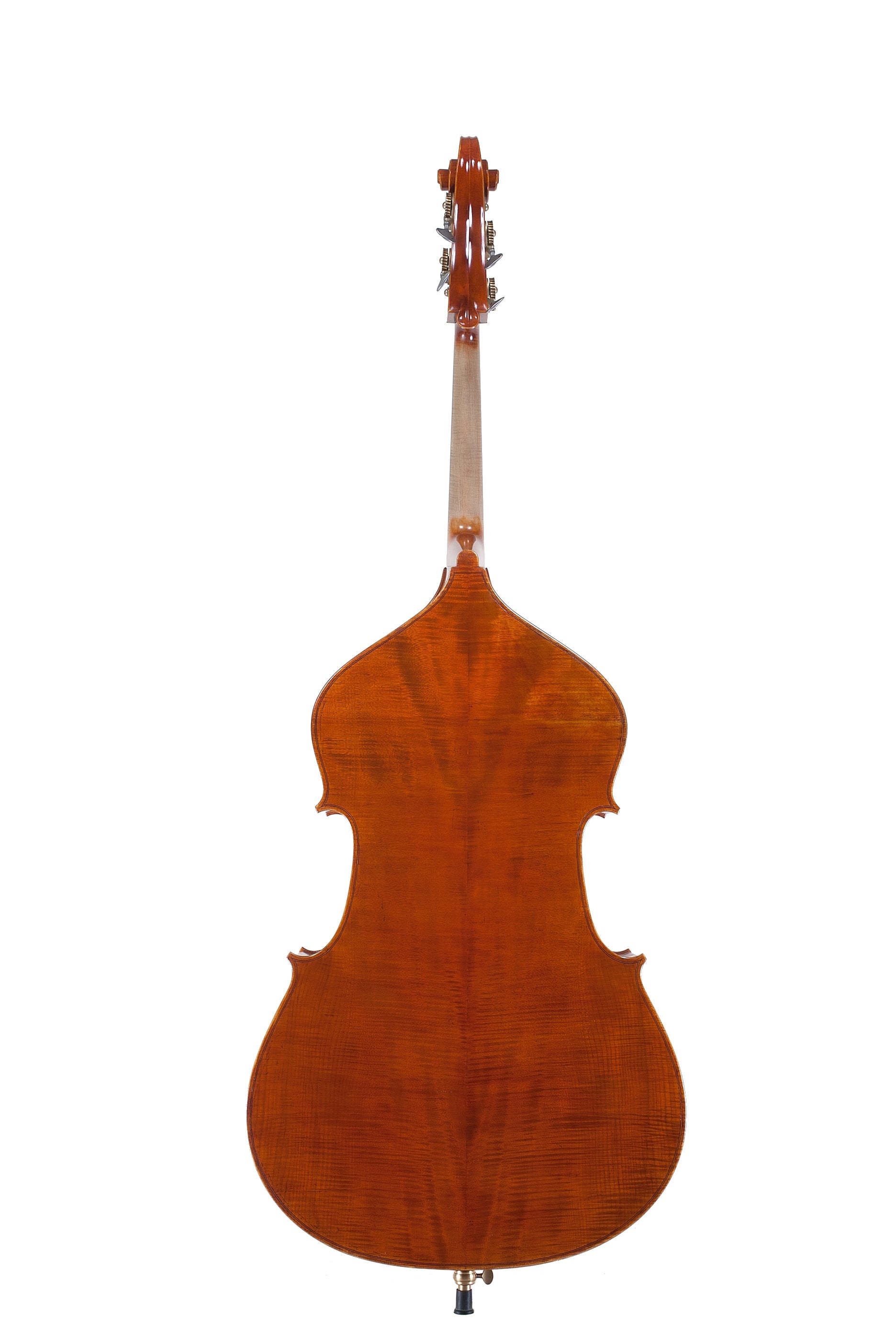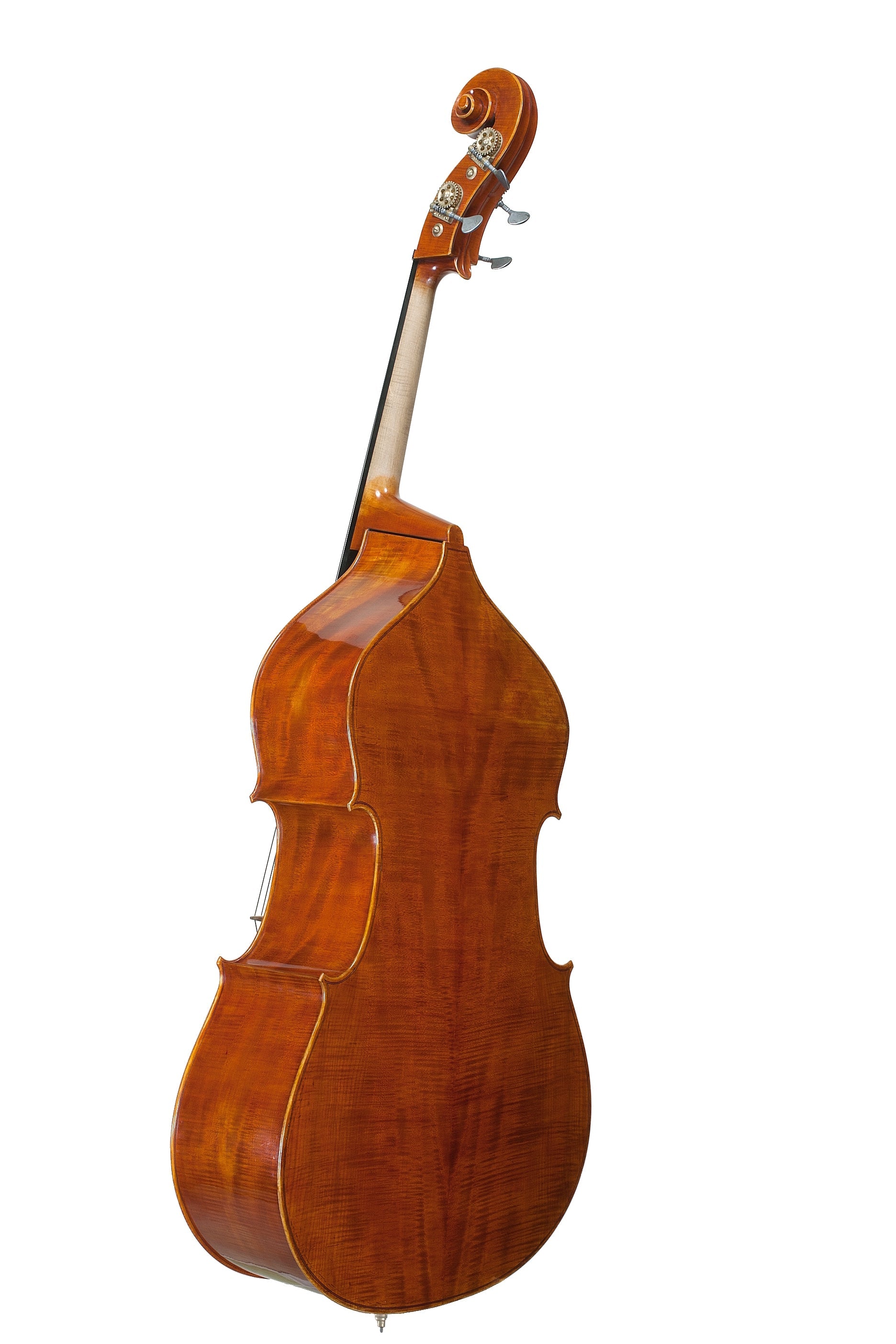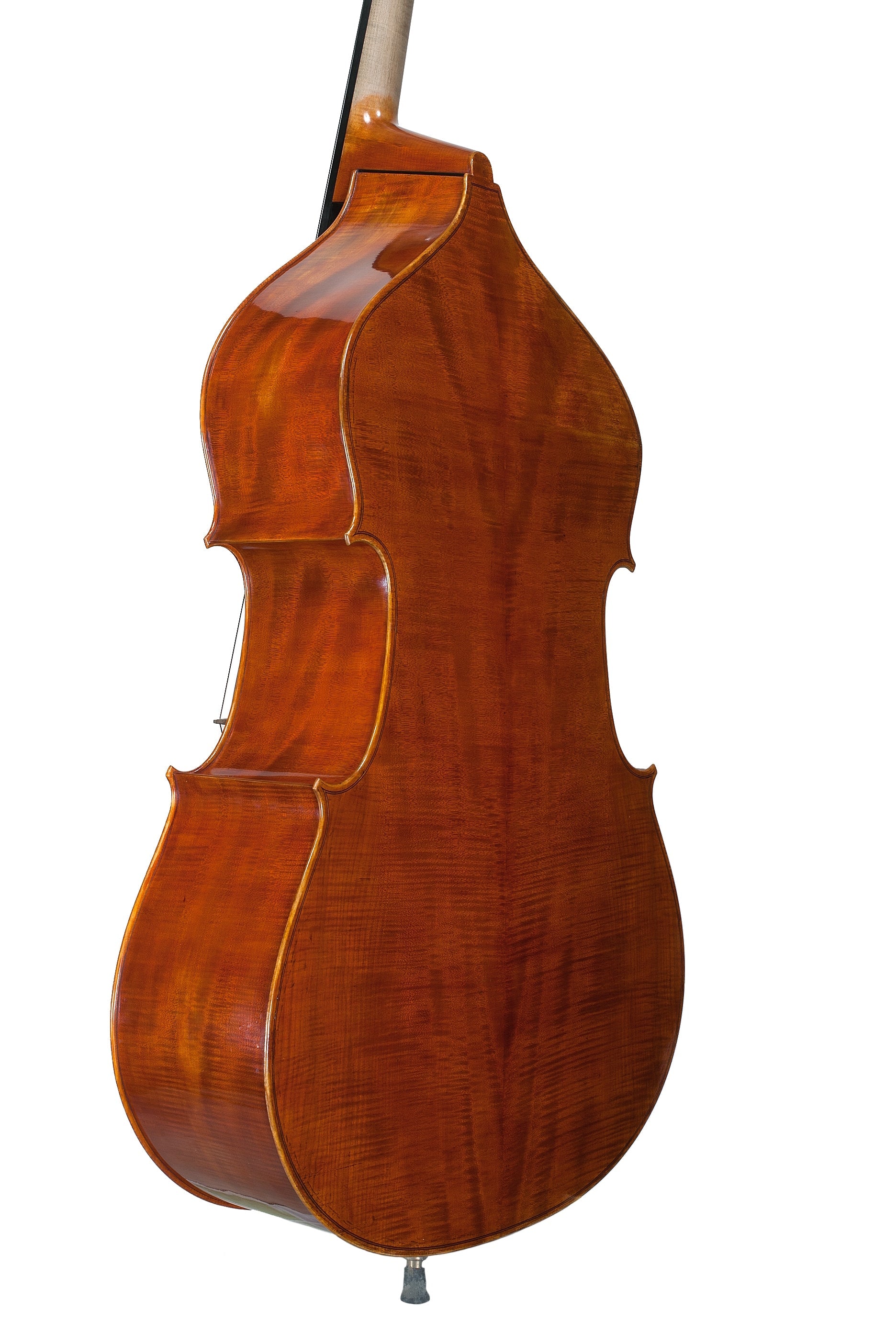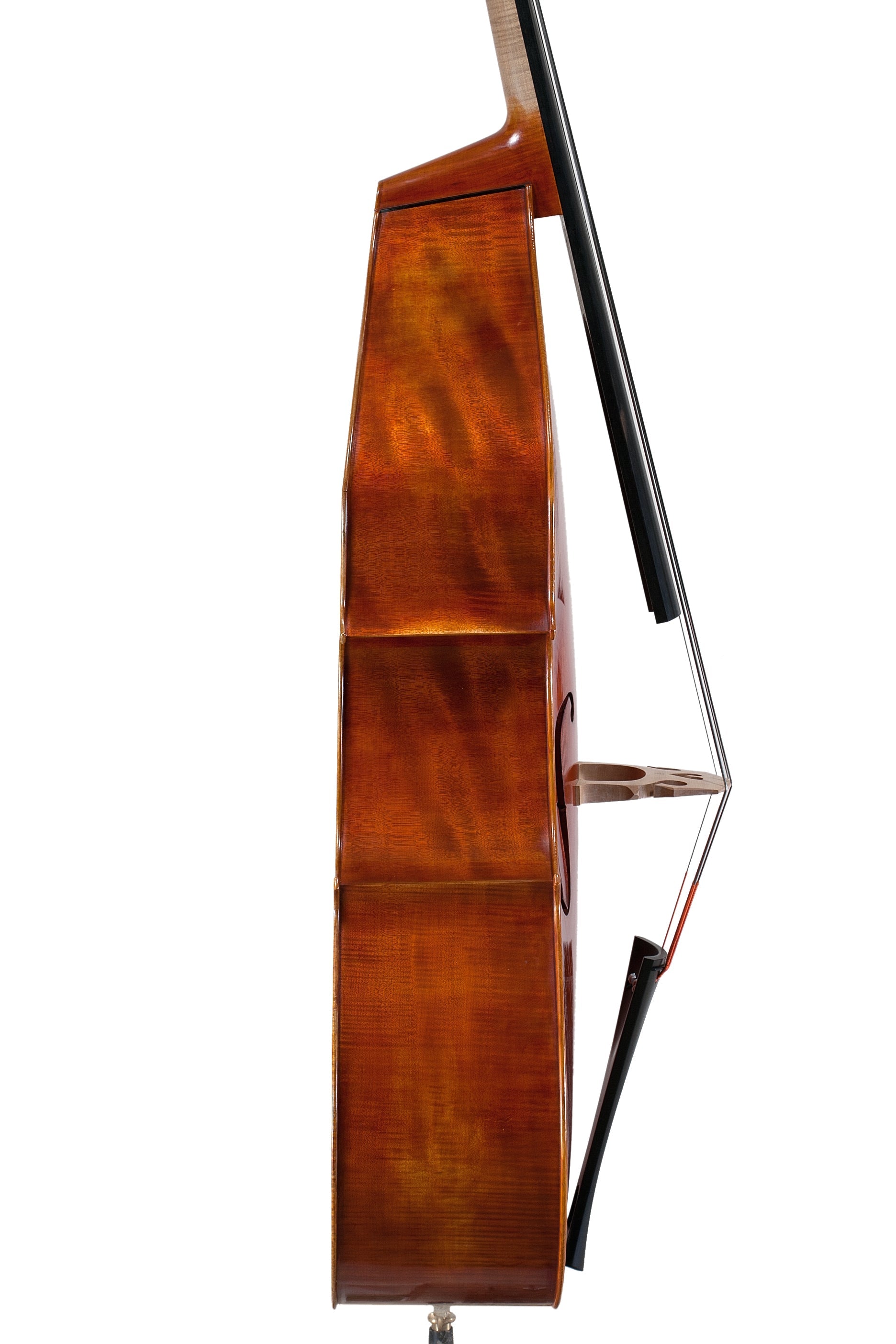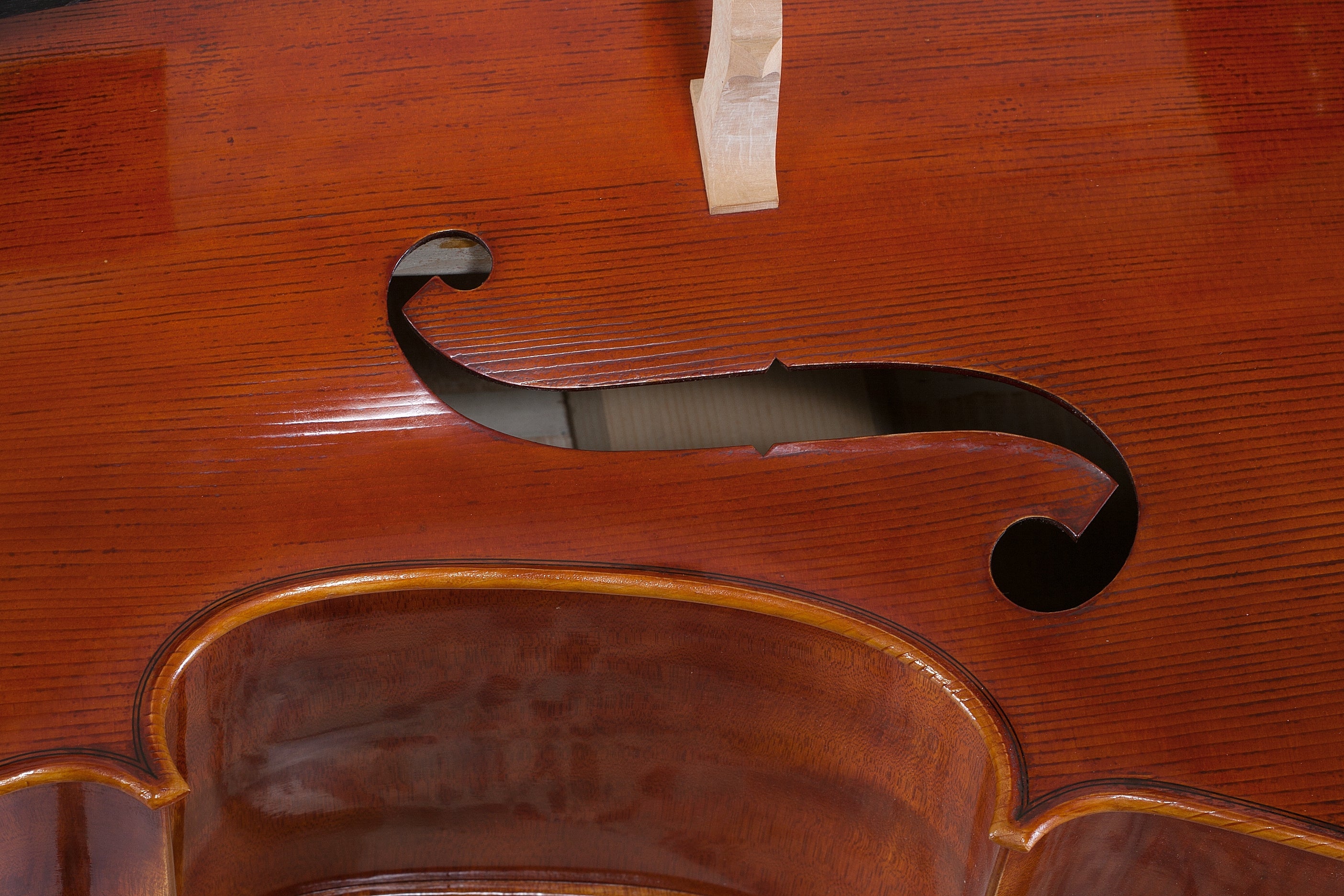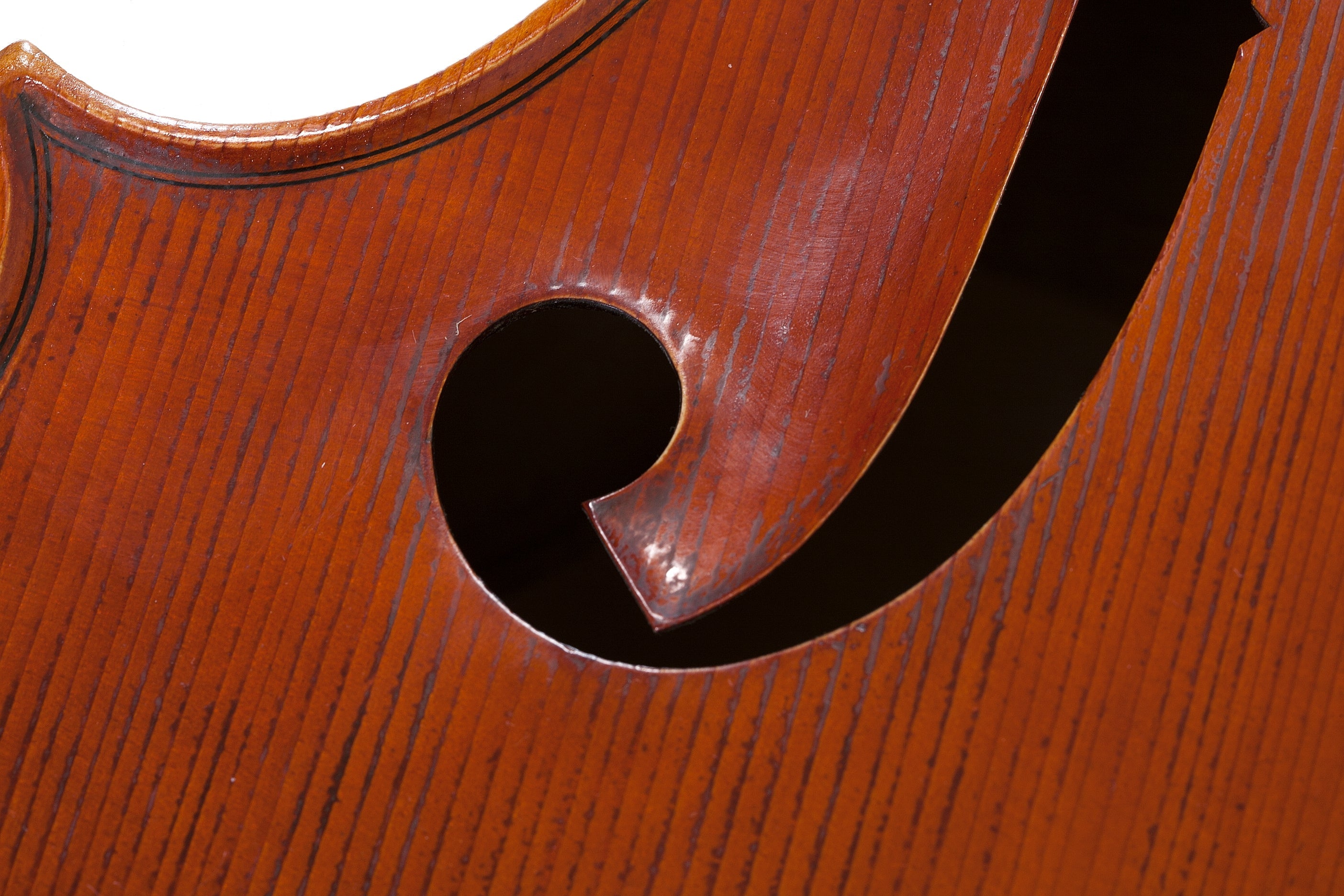 Doublebass - Linea Macchi
Book a call, if you want to talk about this instrument with Edgar, or fill the form at the end of the page.
This Doublebass is made on my personal form which I have designed myself. You can order it as a flat or as arched back bass.  Good to know that a Flat back bass has a quicker response and is used therefore more often from Jazz players as well as from high Proffessional bass players. But it is also good to know that a flat back bass has less tolerance in climate change and therefore can create many problems such as it is opening up or even cracking the entire wood of the back. So if you are from overseas I would definitely suggest to avoid flat and go for the arched one since the arching gives more room to the back to adjust as climate is changing.
The string length is usually 105cm. Machine heads are the best I can imagine: mounted on one plate guarantees that they work super precise always and everywhere. I use BellCanto strings from Thomastik since they are providing a nice focused, fat and quick responding sound.
5 string version is also available for the same price. Just let me know!
Generaldescription of this line of instruments:
The belly, back, ribs and head are hand made by expert makers that Master Russ knows personally and appreciates for their skills.
The critical areas of the instrument construction that present greater difficulty are personally worked on by Master Russ in his workshop in the centre of Cremona, in Via Macchi. This ensures that the instrument will have acoustic qualities of the highest levels.
Master Russ establishes the criteria for the correct thicknesses and measurements for the belly, back and the other elements that have a fundamental impact on the instrument sound for every instrument. These include the placement and shaping of the bassbar, the correct positioning of the neck joint in order to ensure a balanced sound across the four strings, and a perfect set-up that guarantees the best sound possible for every individual instrument.
Finally, following antique traditions, the varnish can be either antiqued or in the non-antiqued Cremonese style.
Linea Macchi Instruments satisfy the needs of professionals.
Choose options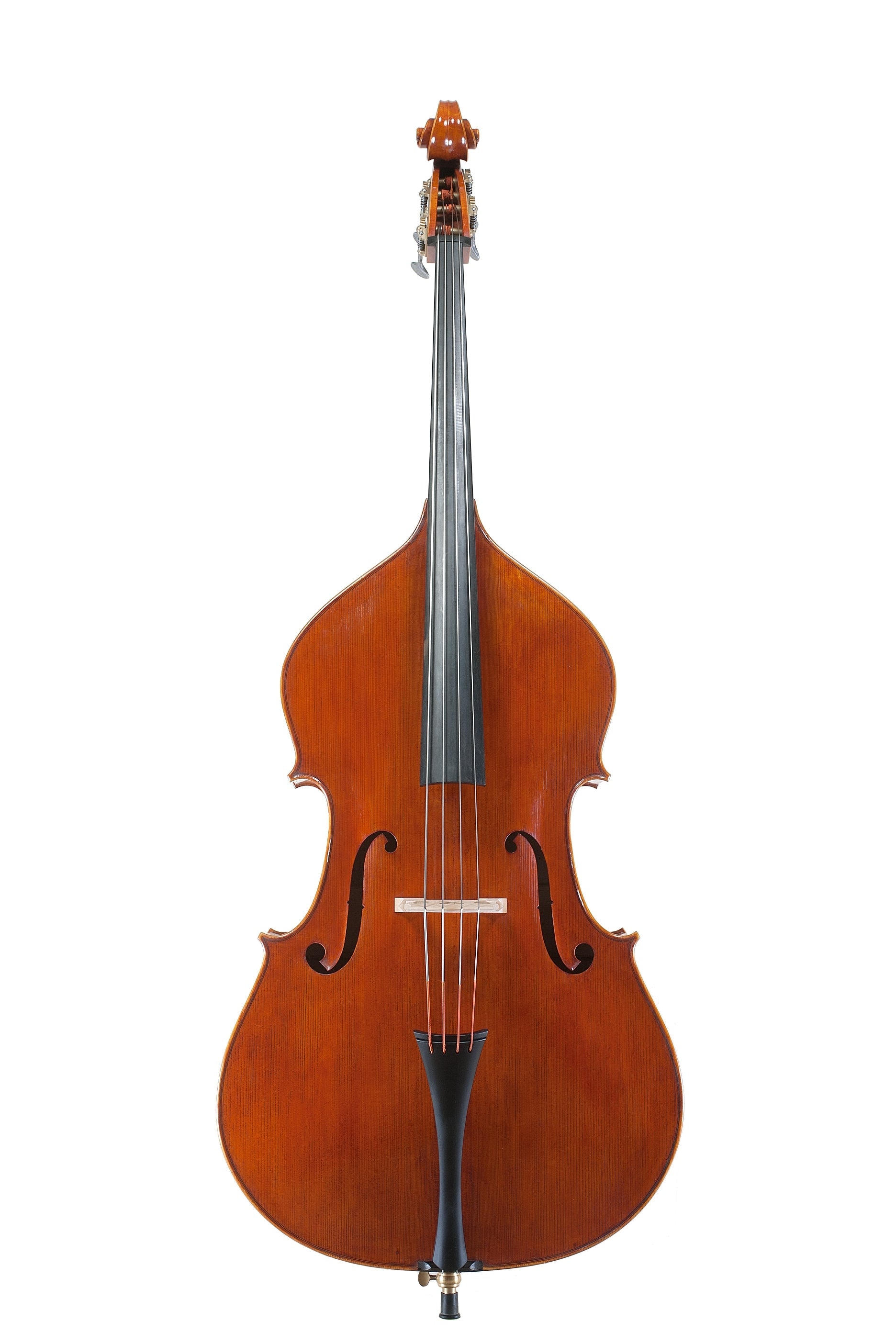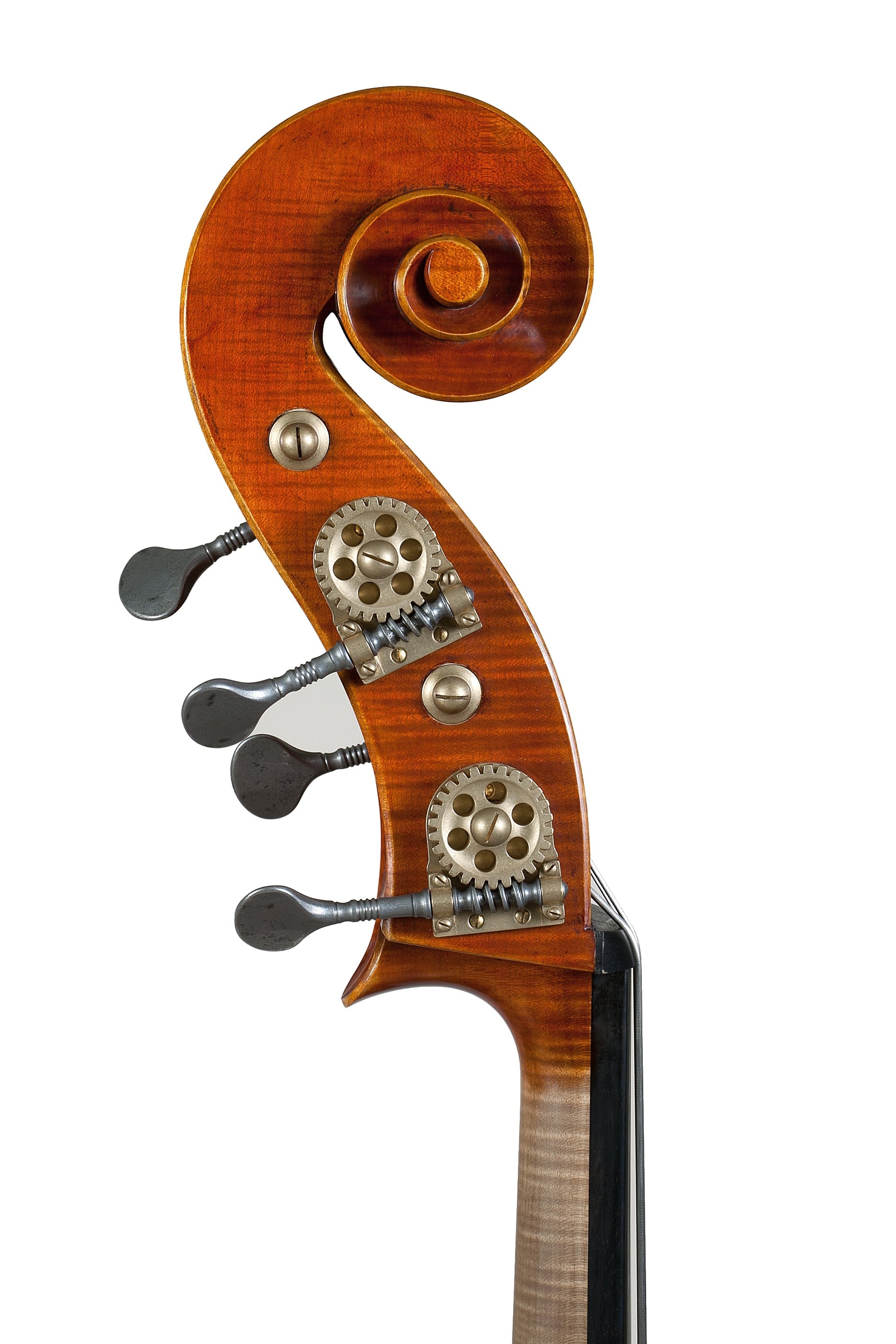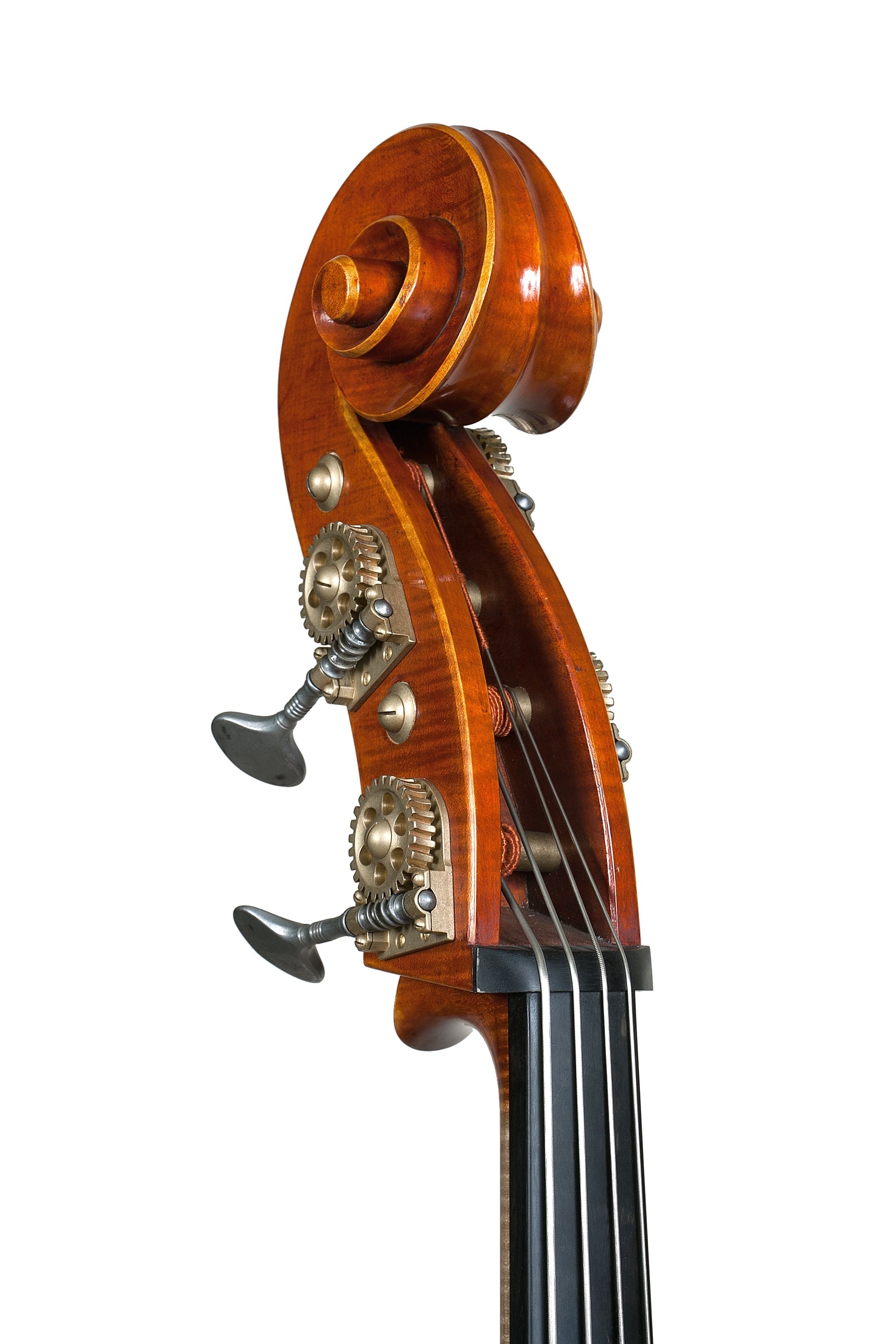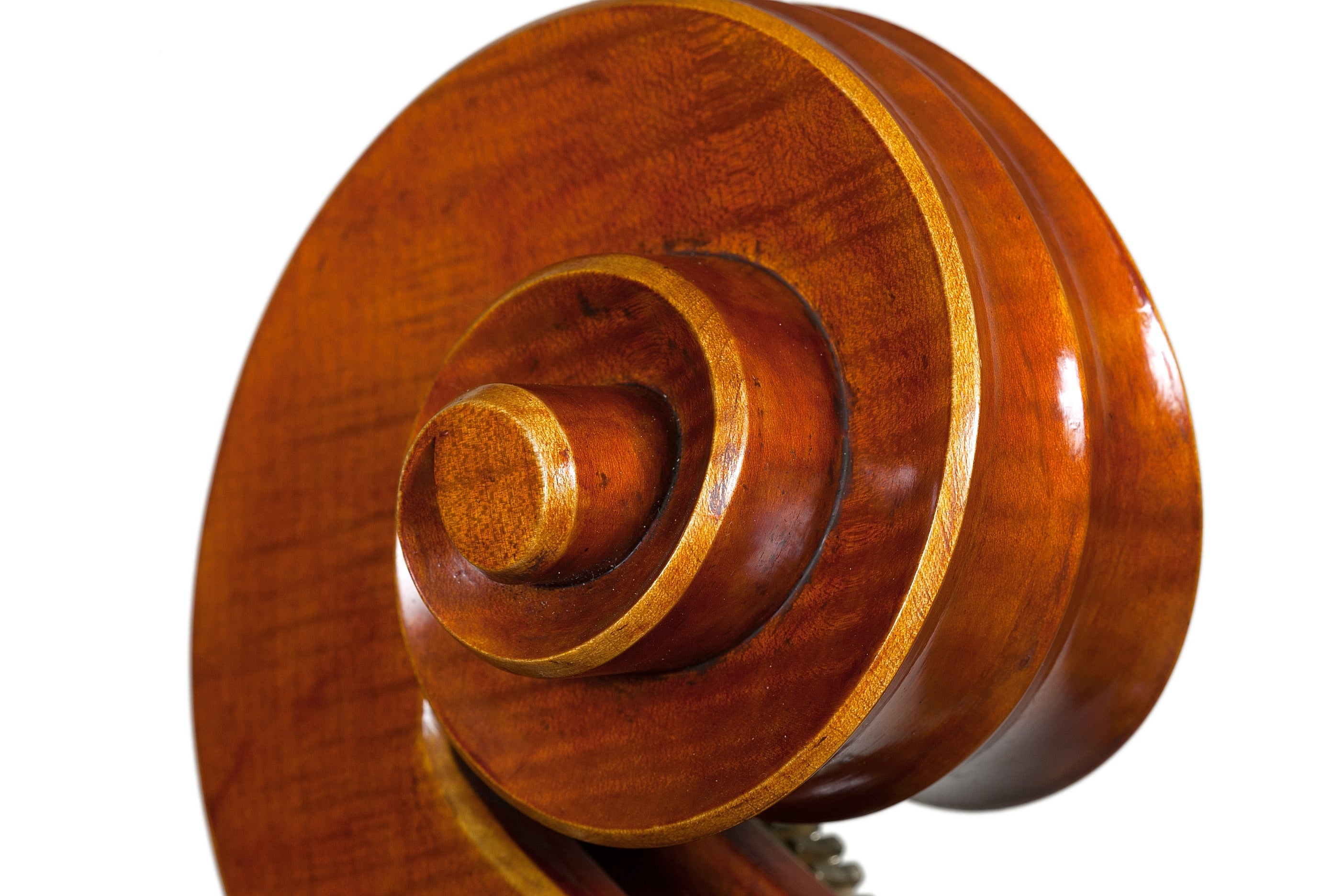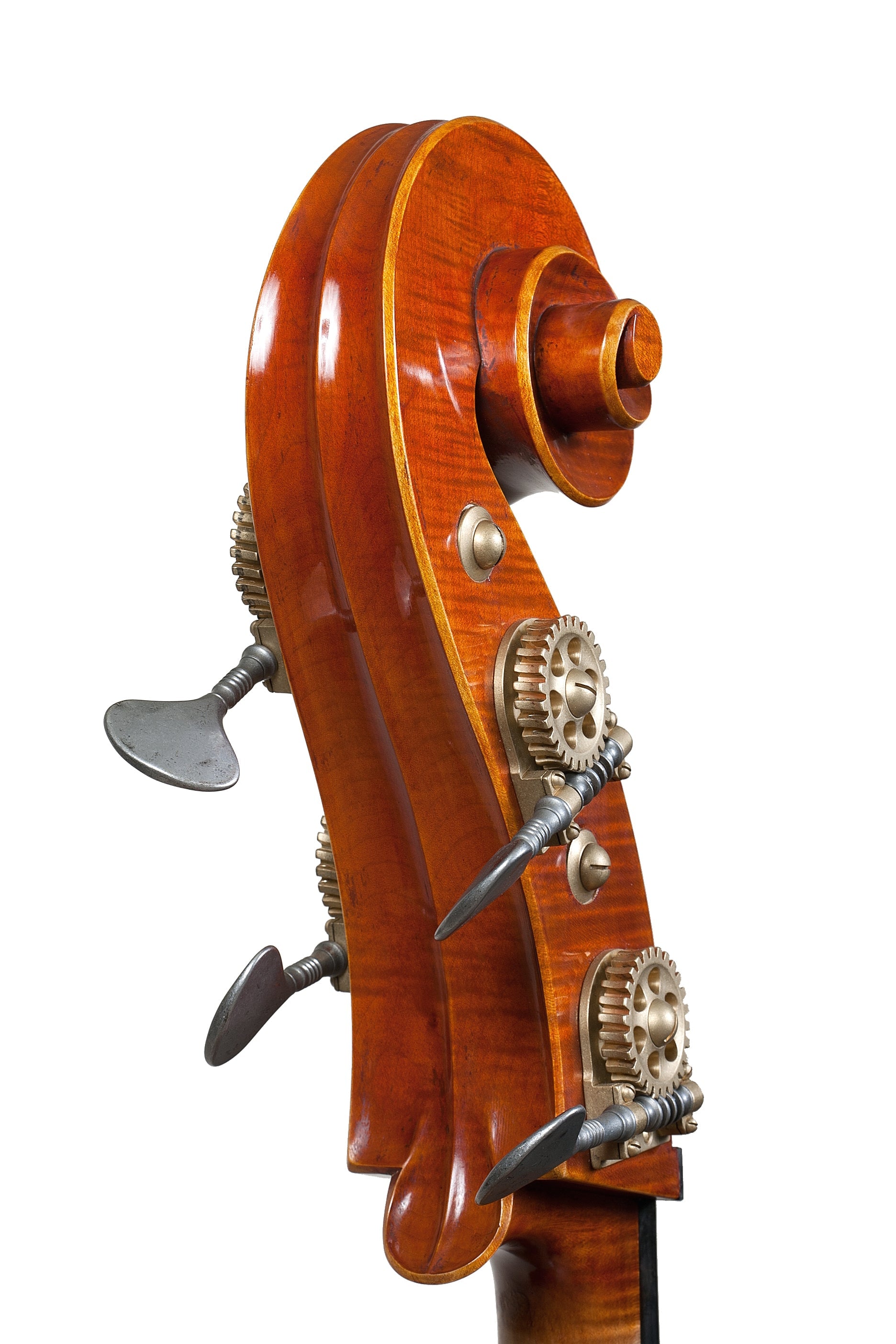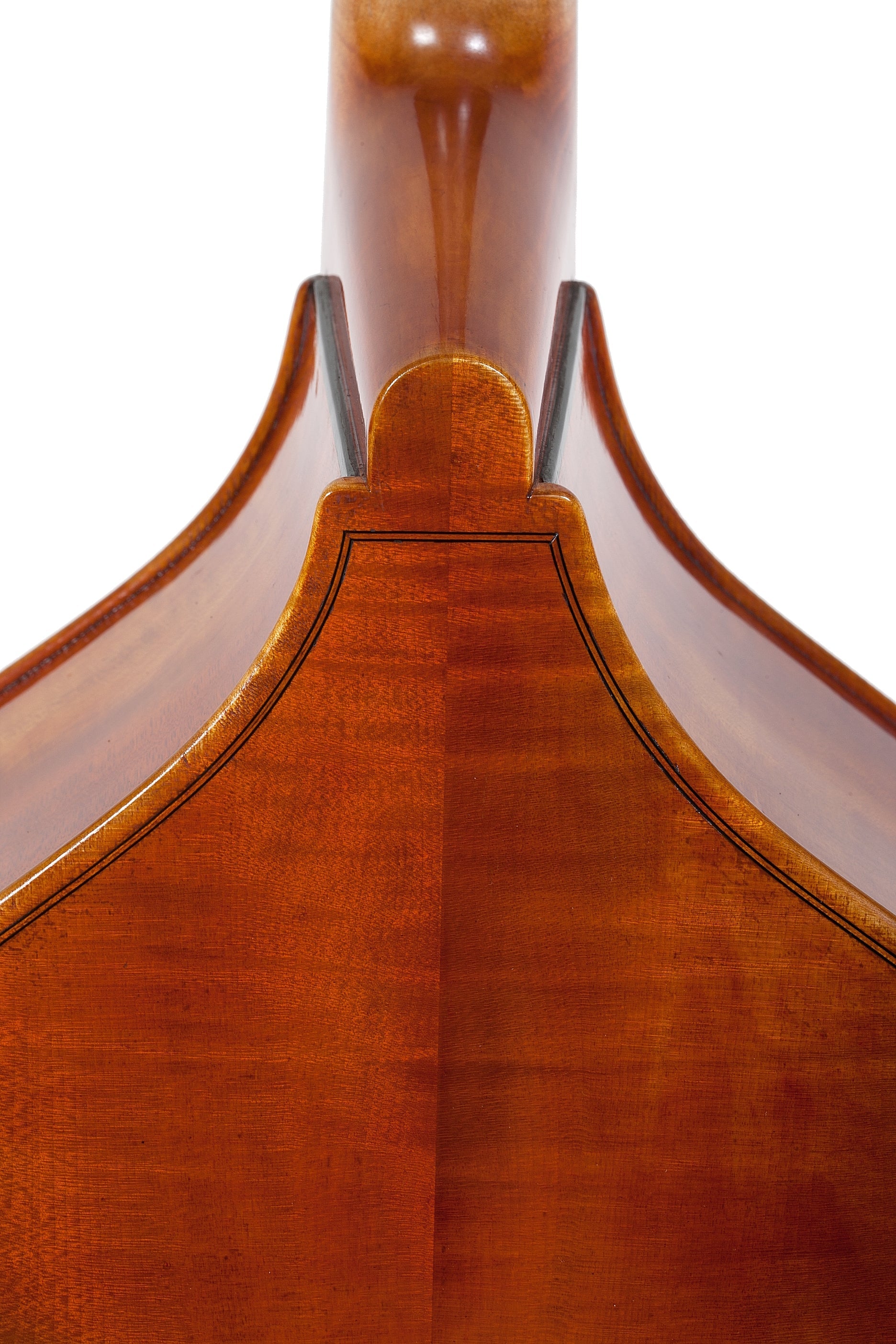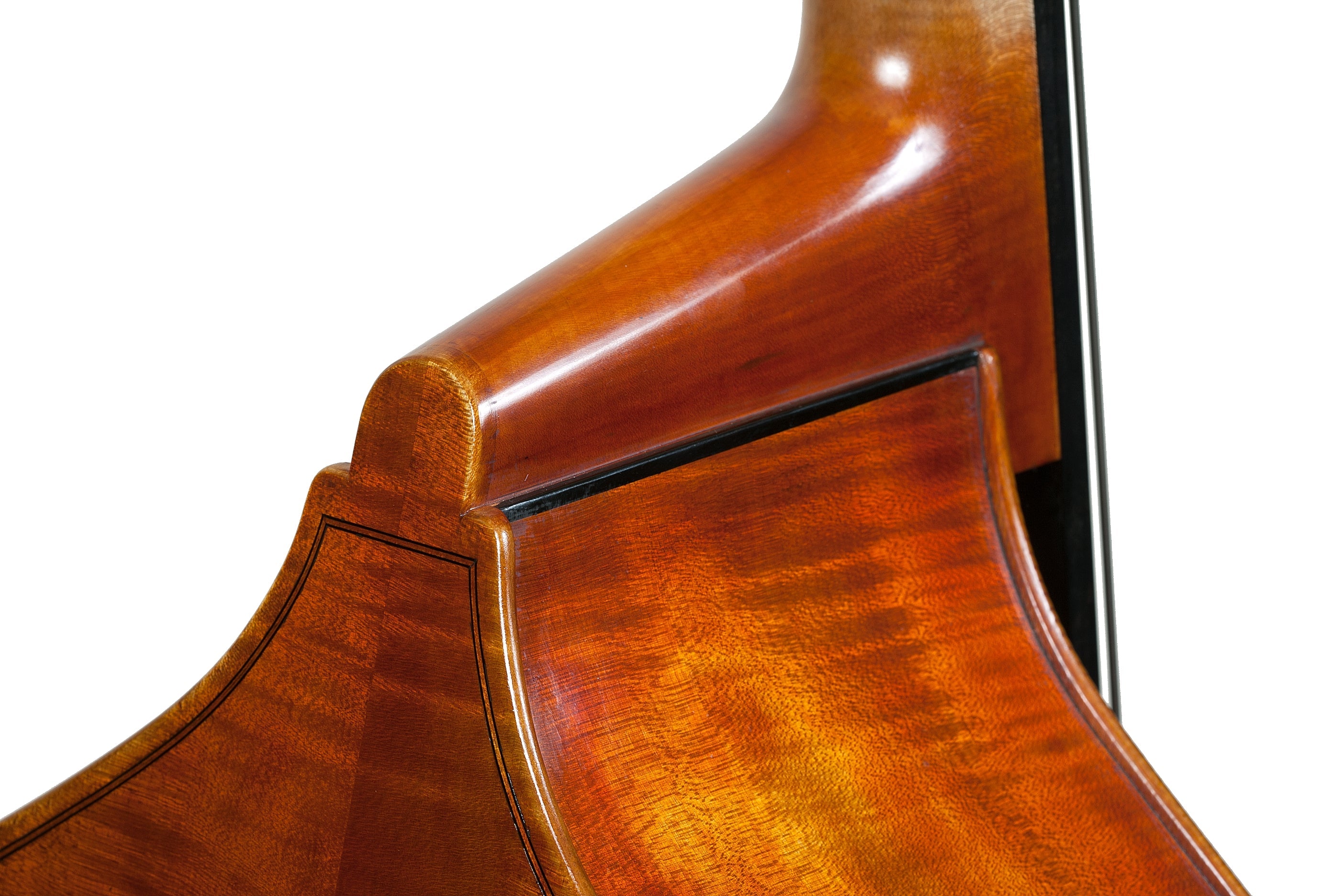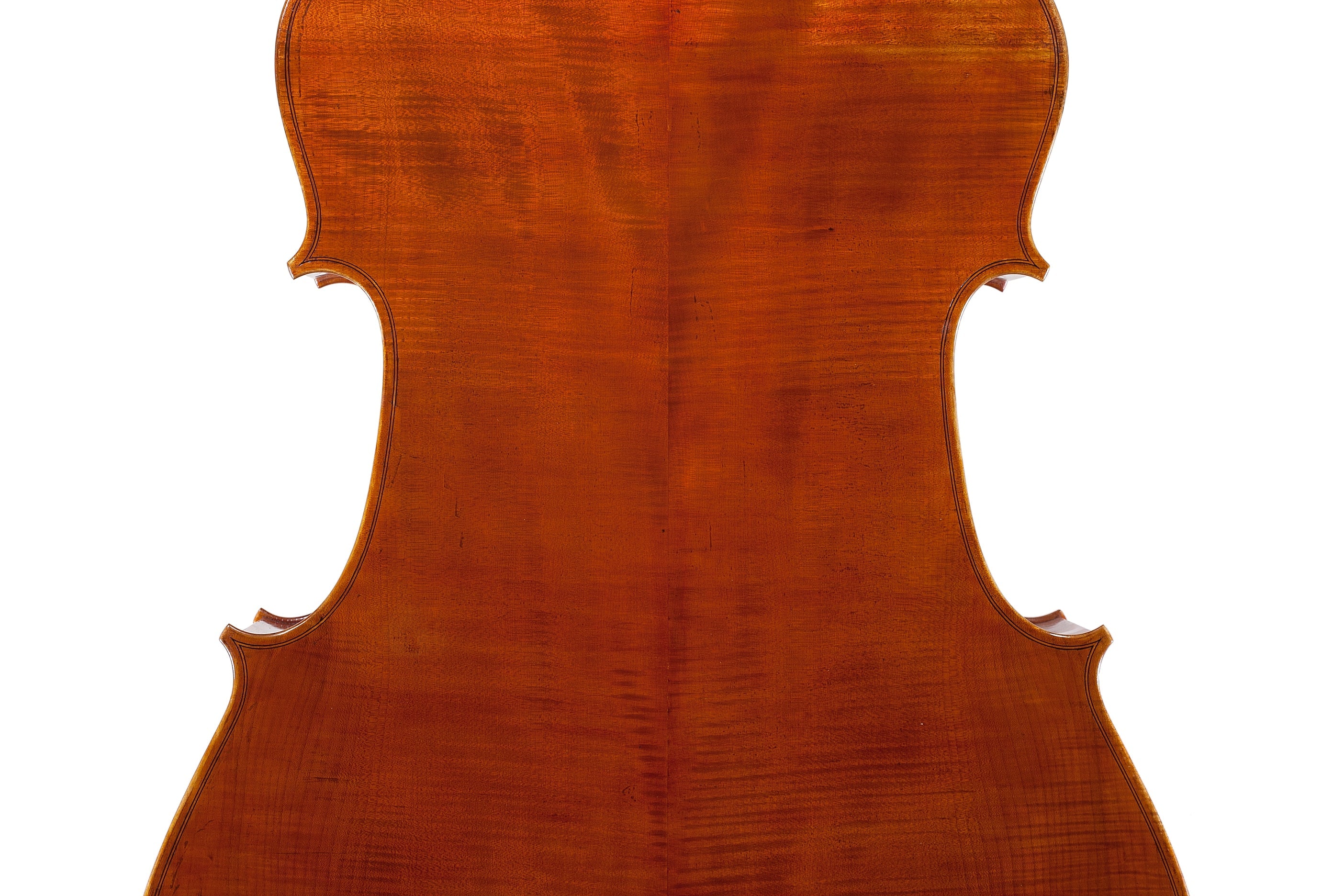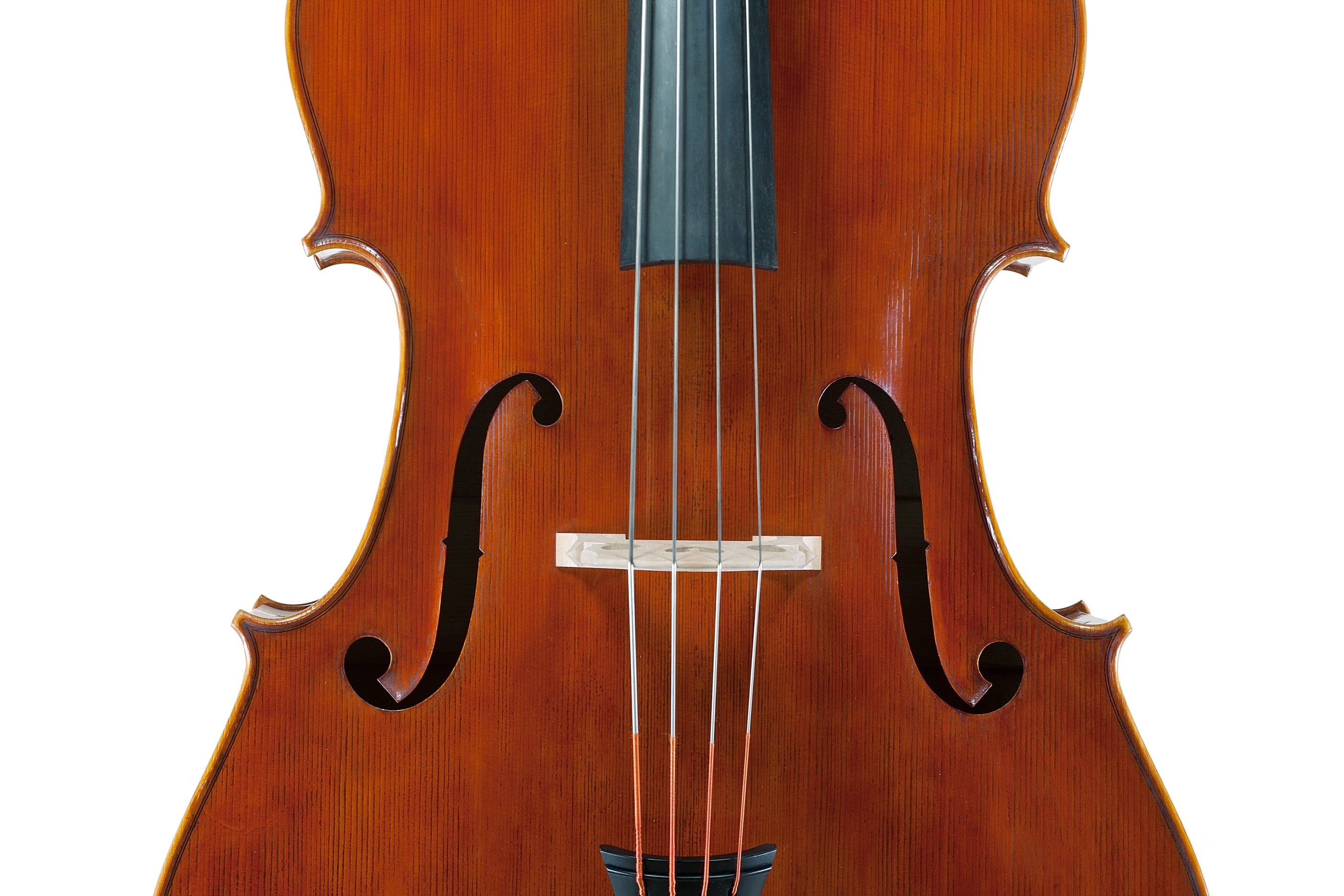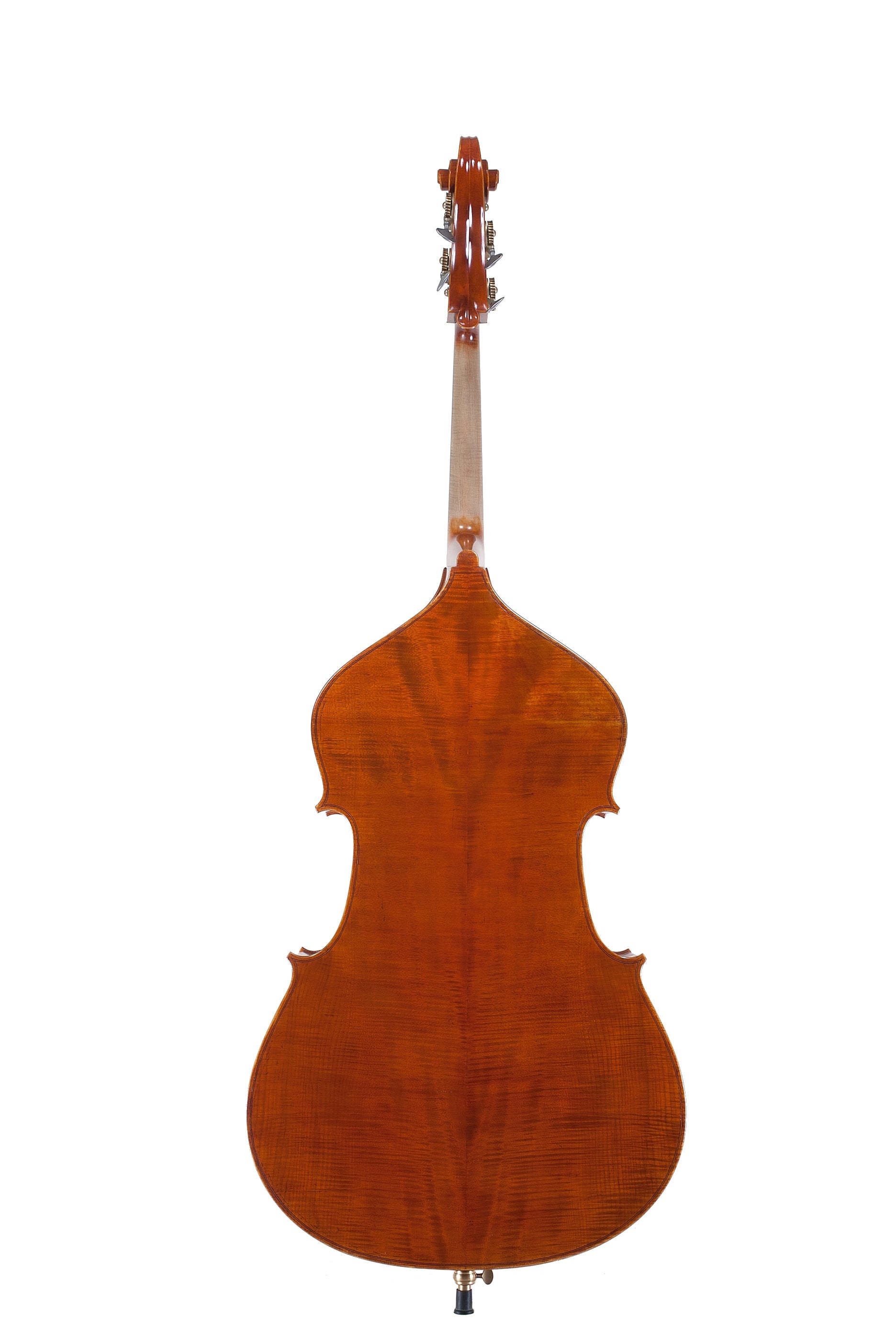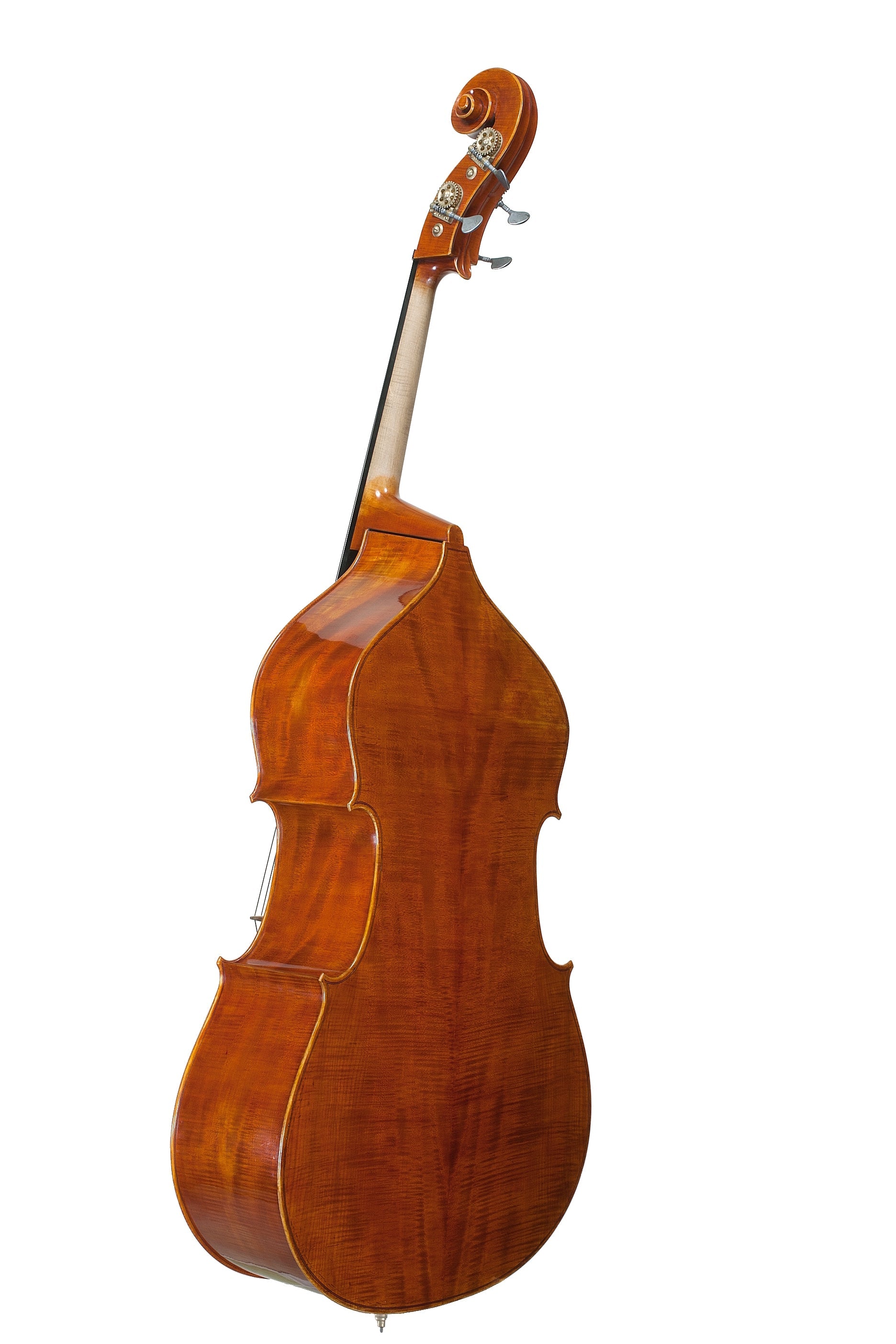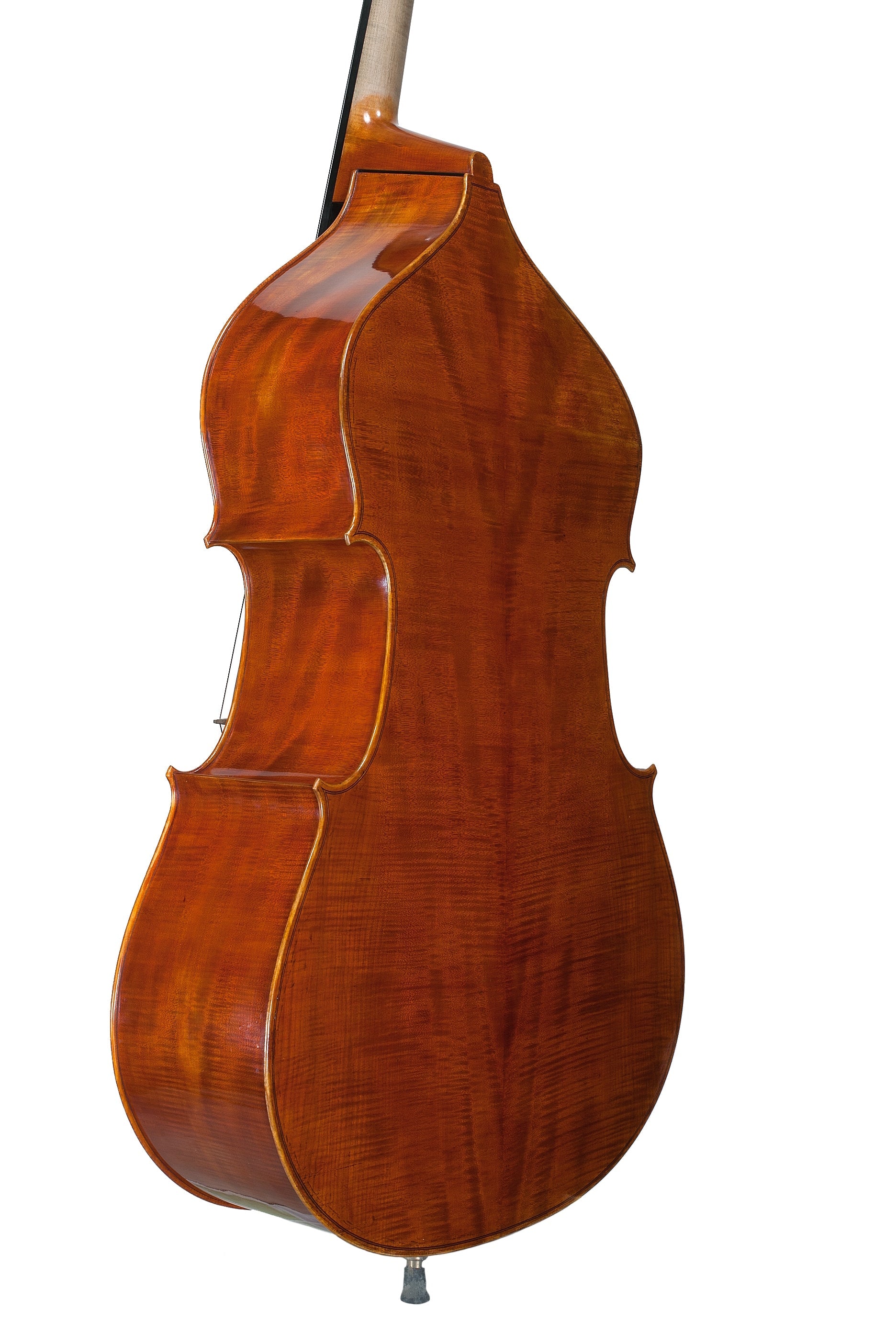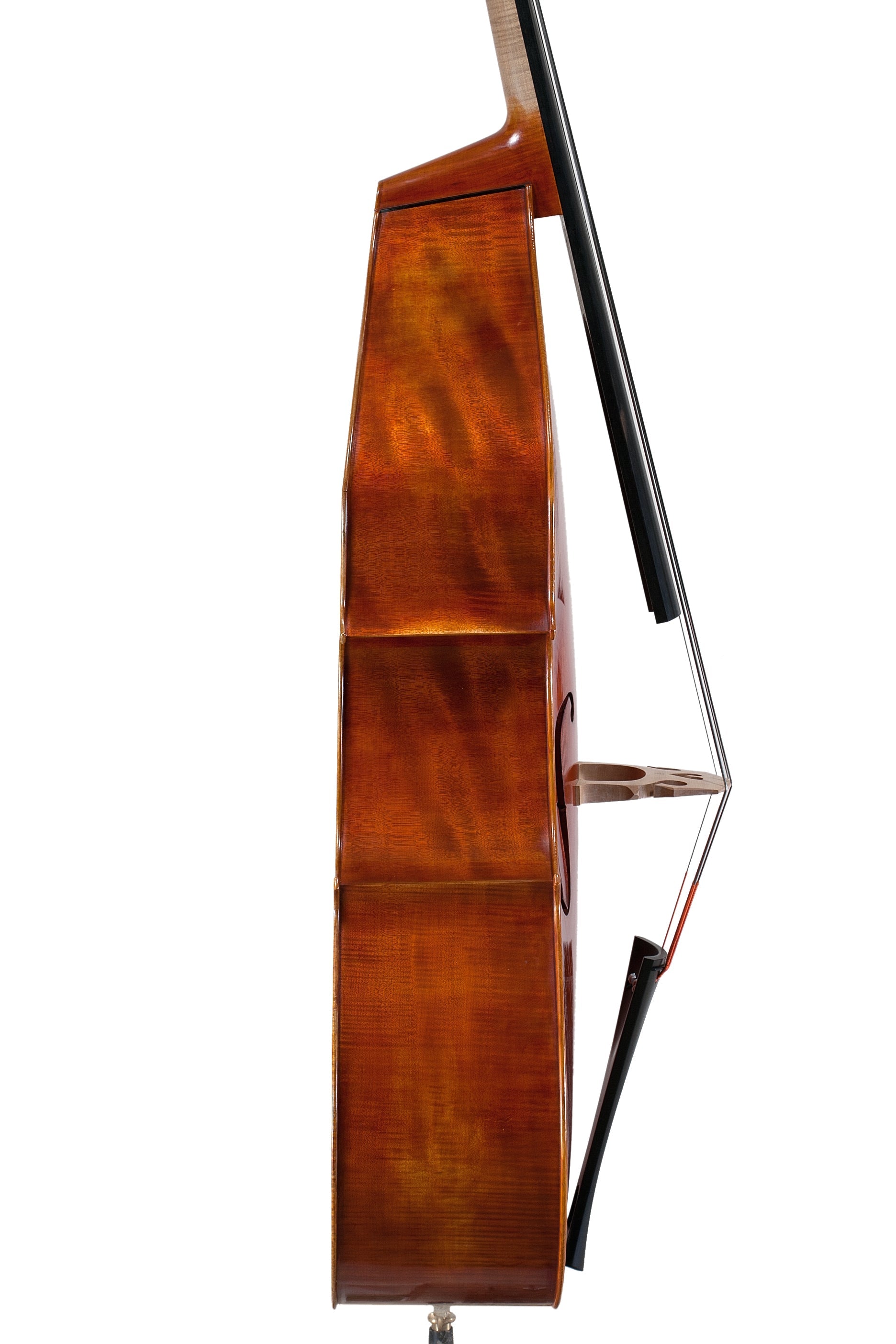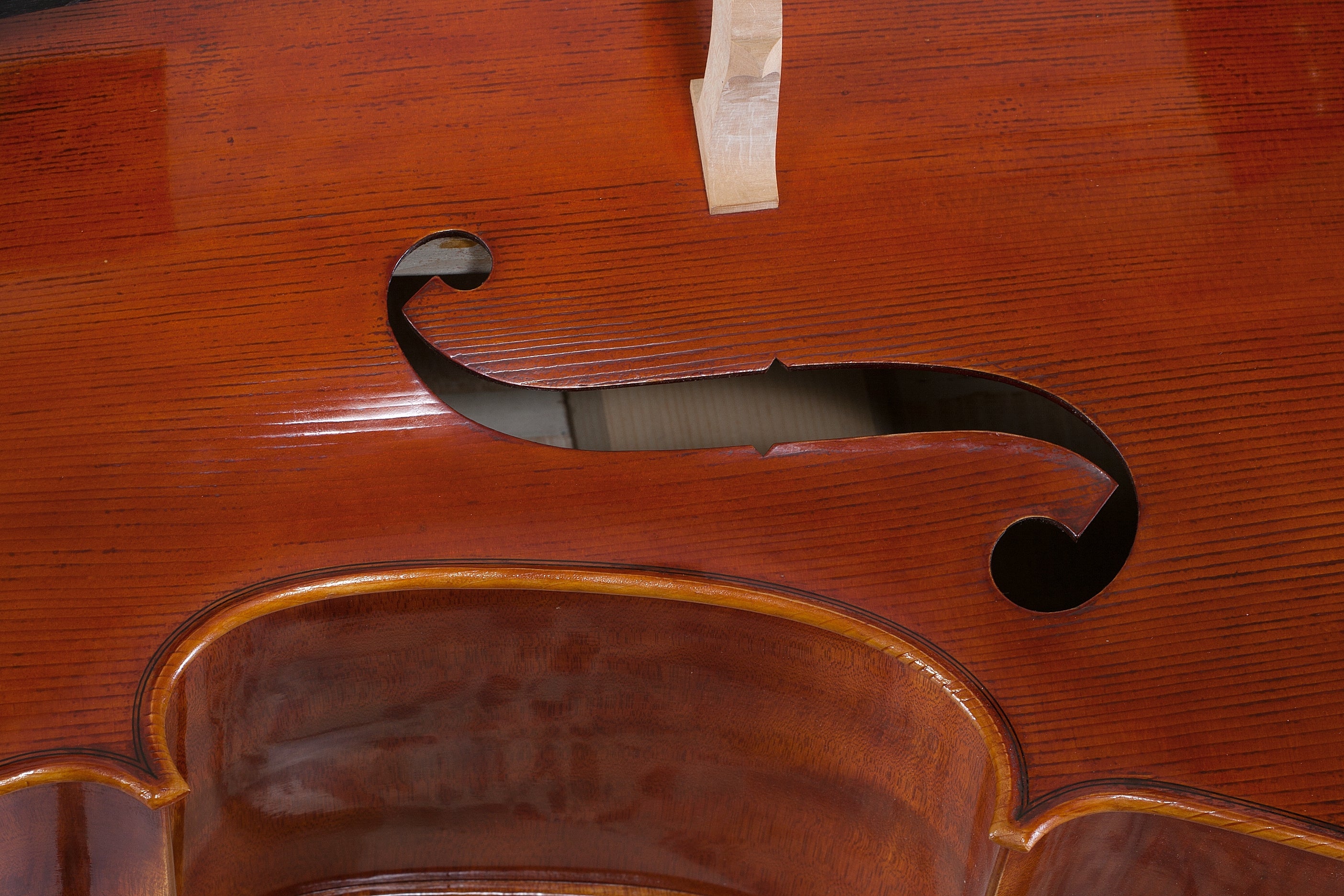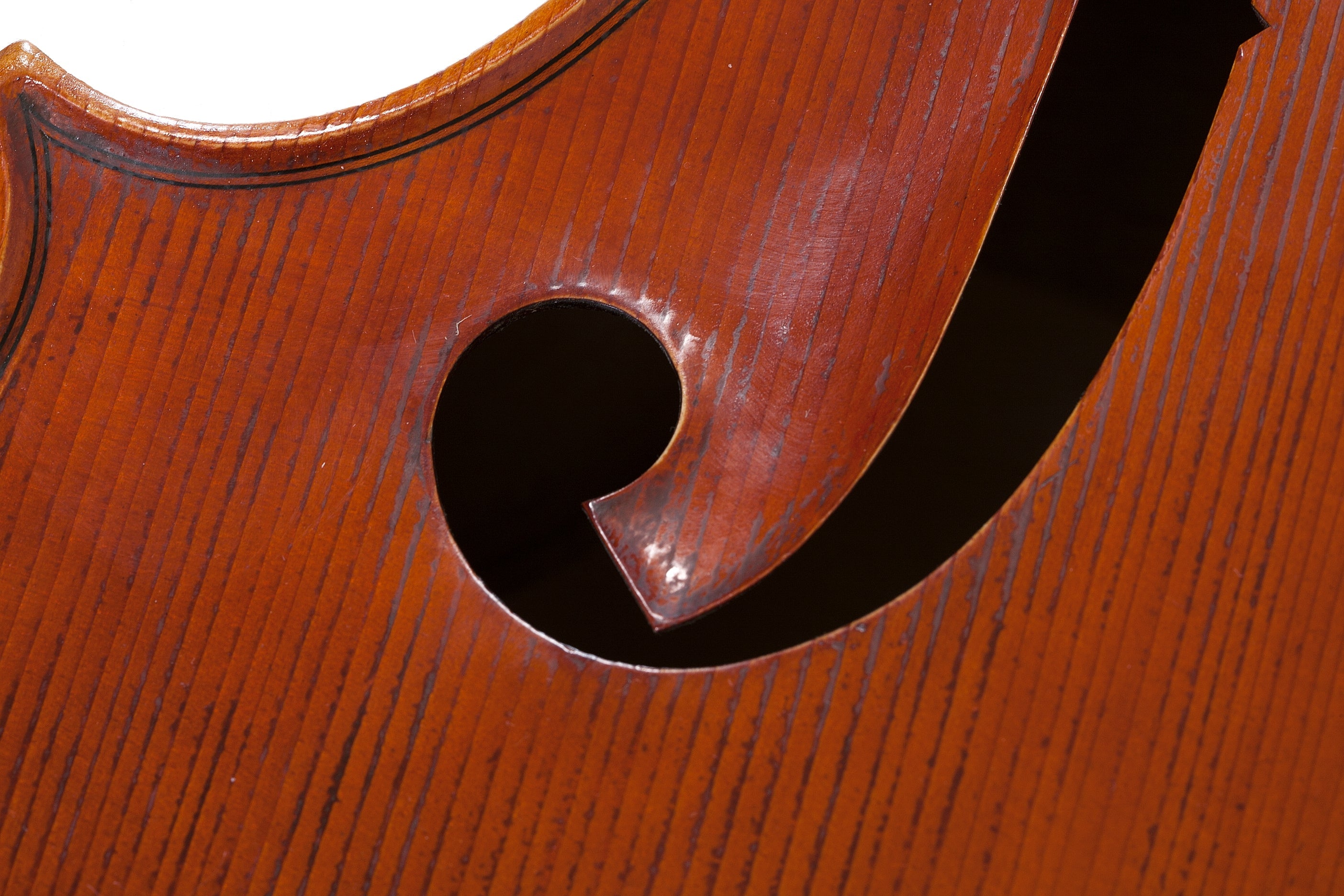 HOW IT'S MADE
Linea Macchi
Edgar Russ is very serious regarding the constructive specifications of an instrument. To meet these specifications, Master luthier Edgar Russ works together with highly skilled violin makers in Cremona to create the Linea Macchi violins, viola, cello and double basses. They build the instrument's top, ribs, back and scroll.
Then, under Edgar Russ' dedicated supervision, the most critical and difficult areas of every individual instrument are made: The thicknesses, the bass bar, the shape of the fingerboard, the neck and its ideal position, as well as the perfect sound setup for every individual instrument.
By validating every single step himself, Linea Macchi instruments are of high quality and suitable for advanced players and professionals.
Need help?
Frequently Asked Questions
delivery
Yes, we ship all over the world. Shipping costs will apply, and will be added at checkout. We run discounts and promotions all year, so stay tuned for exclusive deals.
It depends on where you are. Orders processed here will take 5-7 business days to arrive. Overseas deliveries can take anywhere from 7-16 days. Delivery details will be provided in your confirmation email.
You can contact us through our contact page! We will be happy to assist you.
preorder
To confirm your purchase, you have the choice to pay either 50% or 100% of the order value and enjoy a small discount.
Estimated delivery times can vary from 2 to 6 months. Upon placing your order, you will receive an email confirming your order and providing the expected delivery time.
To personalize your order, kindly reply to the order confirmation email with your specific requirements. Alternatively, you can use our configurator to choose your desired wood, varnish, and setup.
duty & tax
Each country has its own import tax and duty policies. Non-EU residents should note that the price does not include VAT. Once the product reaches your country, customs will notify you to pay the necessary duty and tax for importing.
Book a call
If you are interested in discussing our creation with Edgar, please leave your contact number and he will reach out to you
custom made
Every instrument can be customized in any possible way: inlays, engraving, initials, coat of arms, decorations with ebony or mother of pearl, gold leaf, gold, silver or precious stones.
Eu duty fee included
Eu duty fee included The European Union duty fee is already factored into the price of this product.