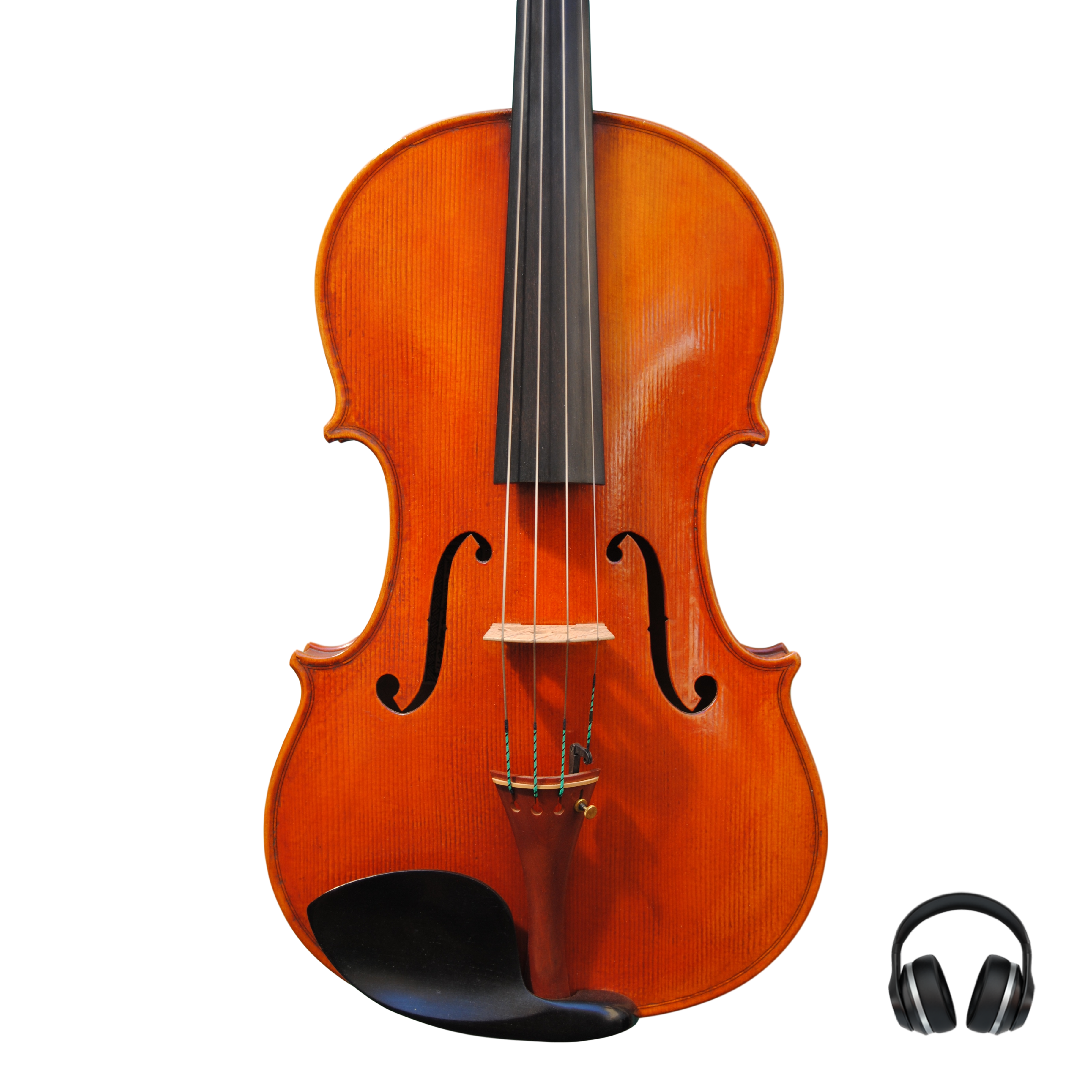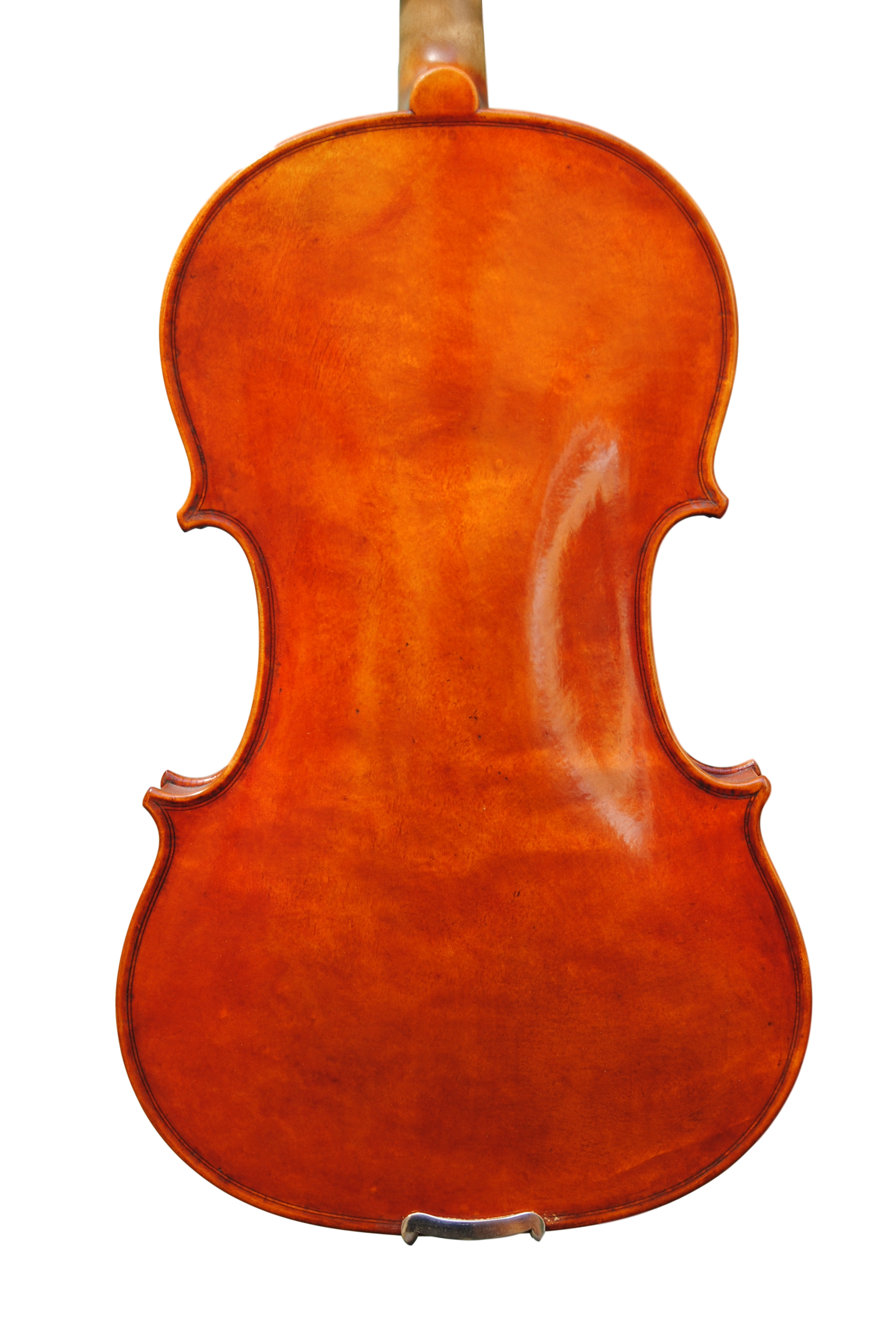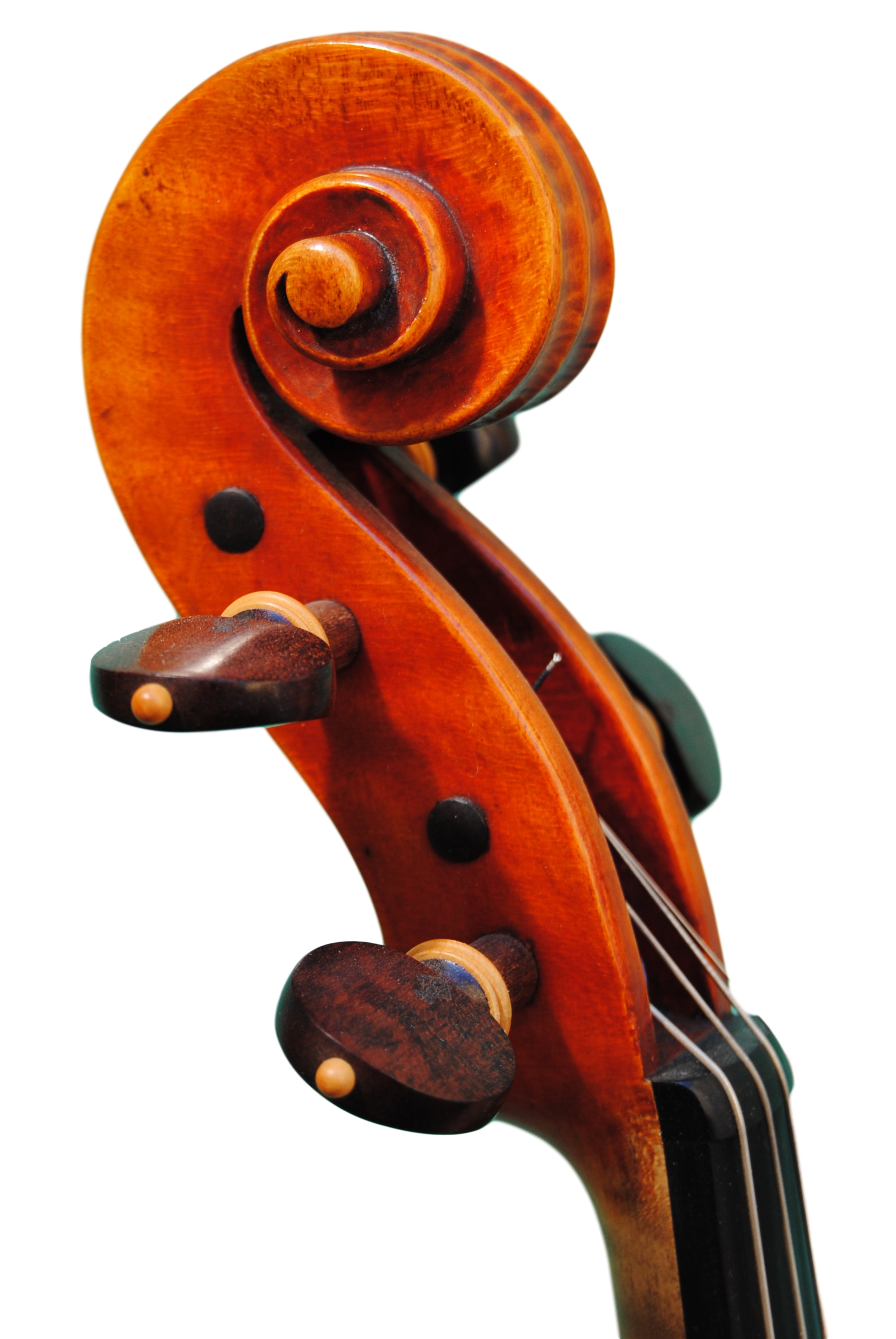 Viola 39cm
Book a call, if you want to talk about this instrument with Edgar, or fill the form at the end of the page.
For may years viola players lived the hype to play on as big violas as possible and makers around the world had to create big ones as 44 and even bigger. Probably better strings and the better making offered musicians also smaller instruments which actually worked very well and in a sudden violinmakers had to create small violas for everyone.
This 39cm viola of mine is a nice example of this very last viola hype where they are switching to as small as possible. You certainly can not compare a small viola with a super large one when it comes to sound volume, but he playability and its sound quality are boosting you into a different world of baby and comfort.
In order to obtain the maximum out of such a small instrument I used a slap cut maple back and I made the body slightly larger to have still a certain body volume. You can hear the great result.
Choose options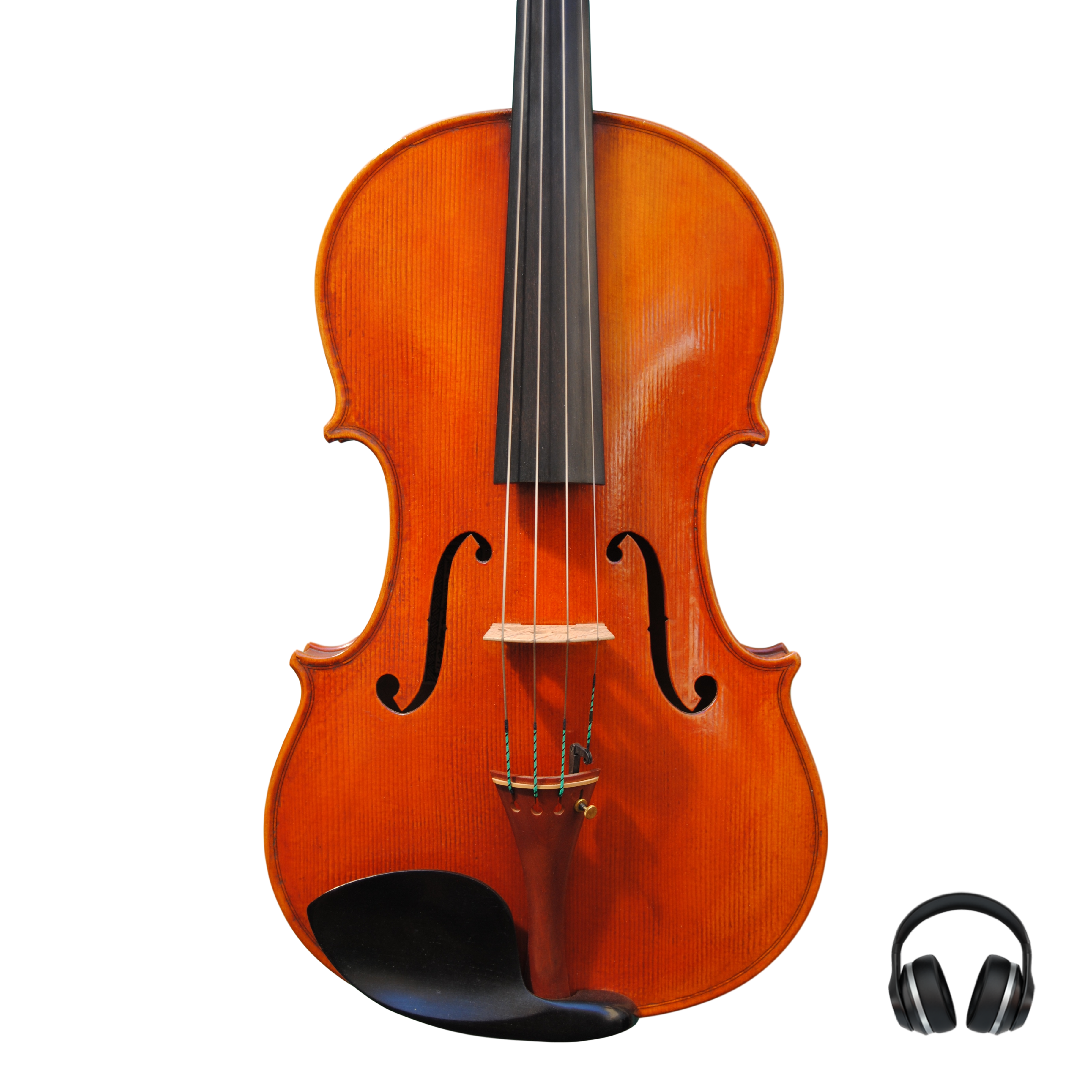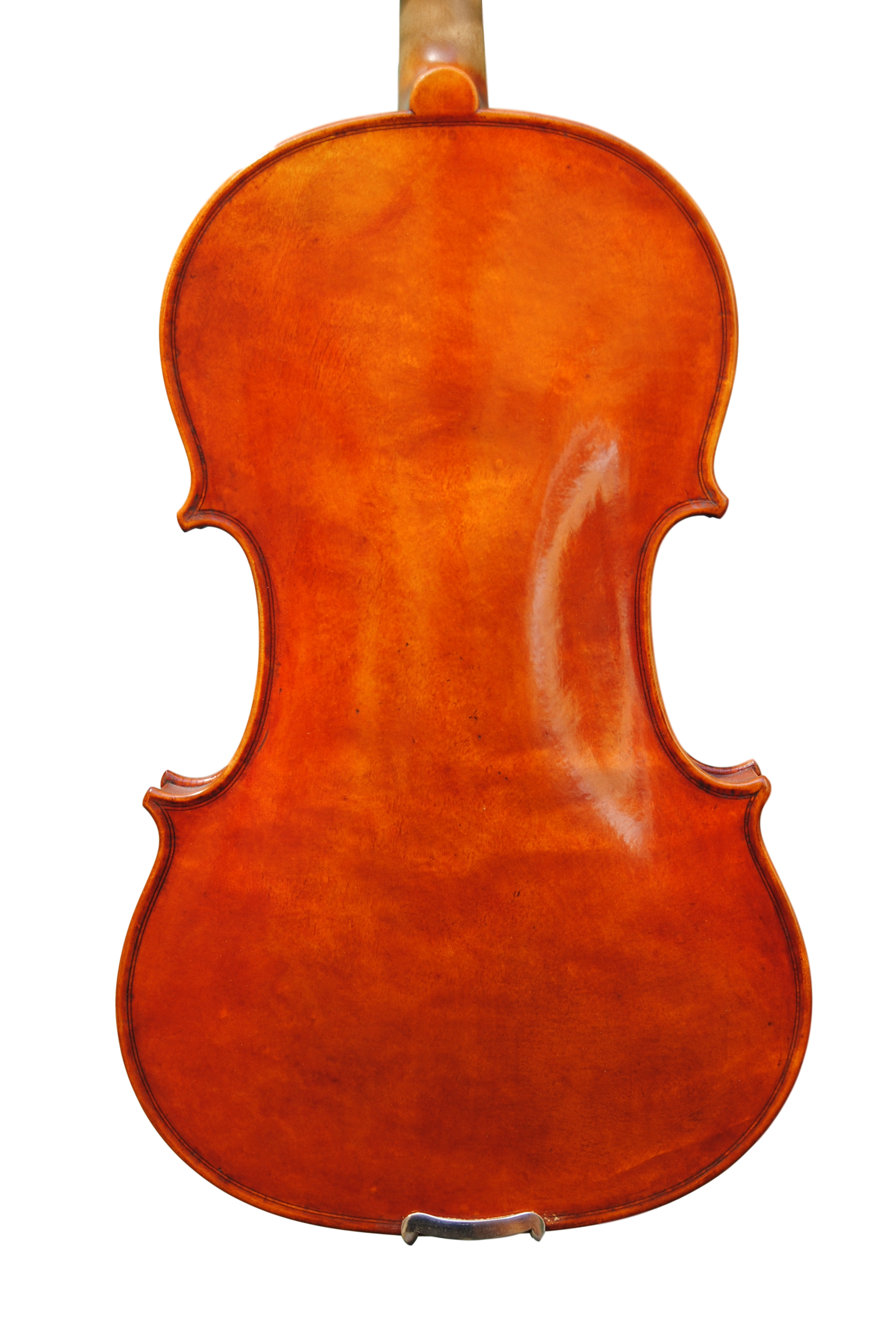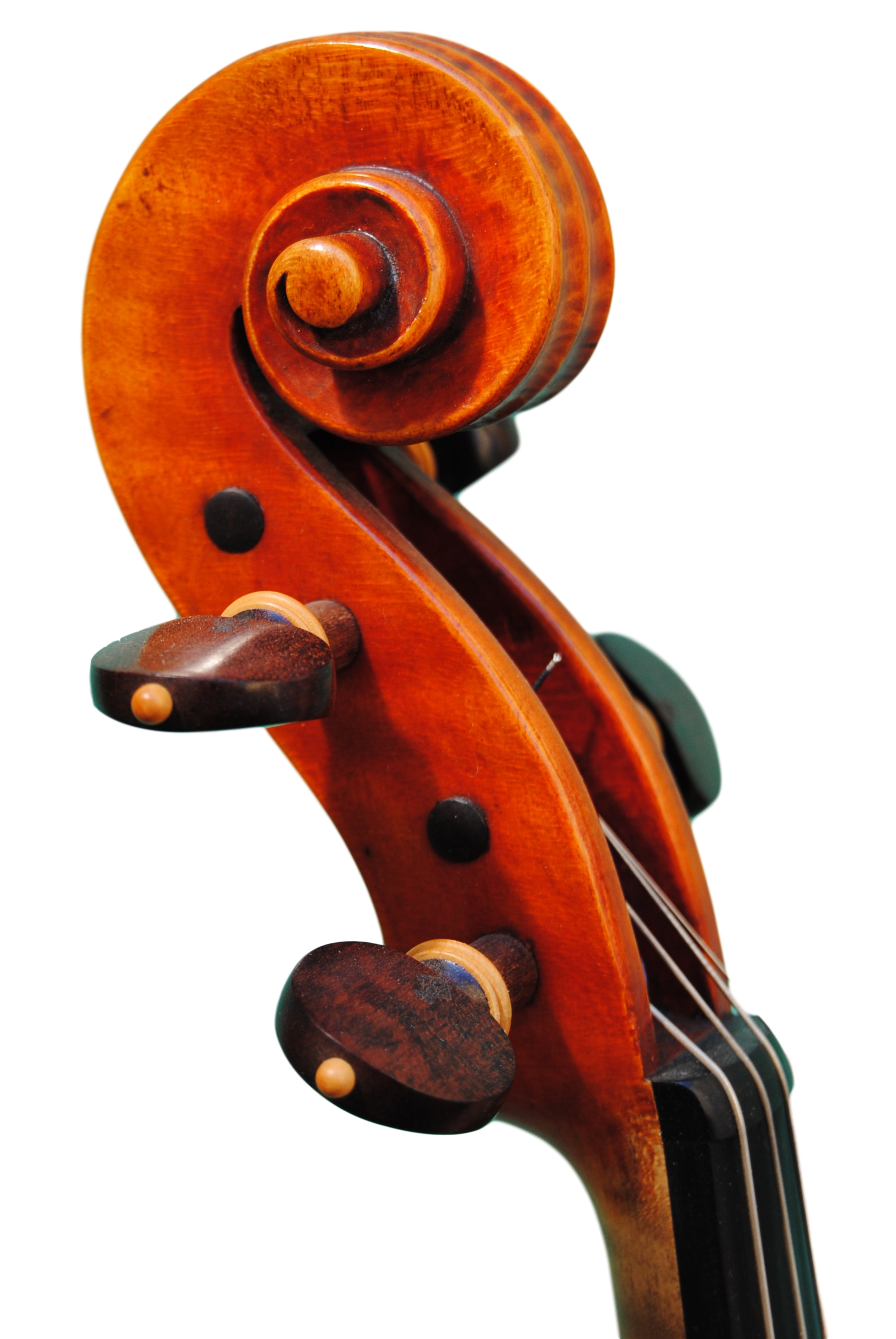 We work together, next to each other, that's why yours will be a great instrument!
It will be made especially for you. In case you want a special request write us your dream specification and we will do our best to make your dream come true.
Furthermore depending on how much you are able to spend on your future dream instrument you can choose who will build it for you.
Need help?
Frequently Asked Questions
delivery
Yes, we ship all over the world. Shipping costs will apply, and will be added at checkout. We run discounts and promotions all year, so stay tuned for exclusive deals.
It depends on where you are. Orders processed here will take 5-7 business days to arrive. Overseas deliveries can take anywhere from 7-16 days. Delivery details will be provided in your confirmation email.
You can contact us through our contact page! We will be happy to assist you.
preorder
To confirm your purchase, you have the choice to pay either 50% or 100% of the order value and enjoy a small discount.
Estimated delivery times can vary from 2 to 6 months. Upon placing your order, you will receive an email confirming your order and providing the expected delivery time.
To personalize your order, kindly reply to the order confirmation email with your specific requirements. Alternatively, you can use our configurator to choose your desired wood, varnish, and setup.
duty & tax
Each country has its own import tax and duty policies. Non-EU residents should note that the price does not include VAT. Once the product reaches your country, customs will notify you to pay the necessary duty and tax for importing.
Book a call
If you are interested in discussing our creation with Edgar, please leave your contact number and he will reach out to you
custom made
Every instrument can be customized in any possible way: inlays, engraving, initials, coat of arms, decorations with ebony or mother of pearl, gold leaf, gold, silver or precious stones.
Eu duty fee included
Eu duty fee included The European Union duty fee is already factored into the price of this product.