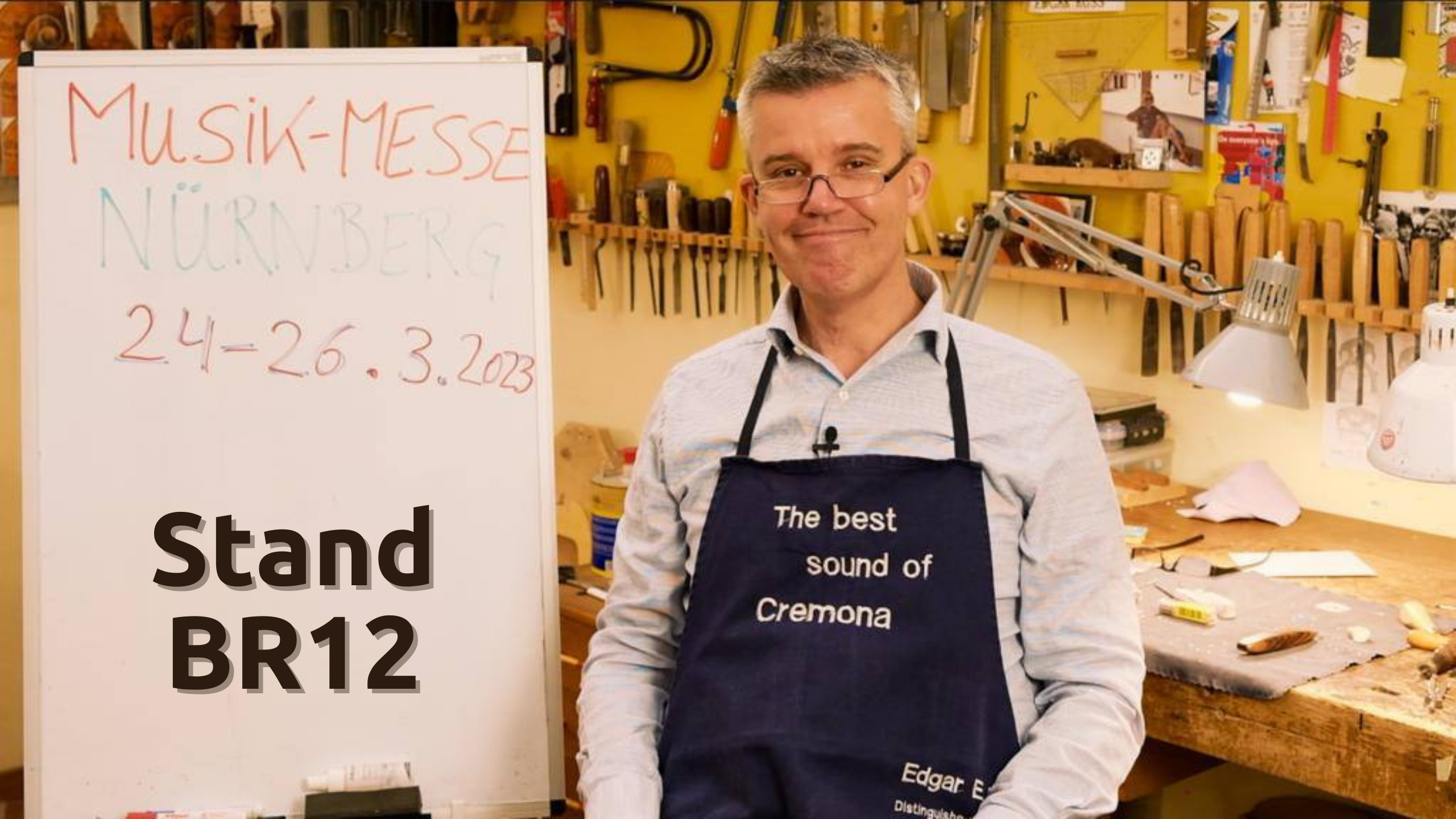 Let's meet @MusikMesse Nürnberg 2023
It has already been some years since I took part in a Music Trade show, so I decided to participate in the "Musik messe 
Nürnberg
" from the 24th to the 26th of March 2023. My stand will be the BR12, in the Brussel Pavillion.
I strongly believe that these fairs are a great opportunity for new and old customers, virtual and "physical" visits, students, passionate, future customers, friends, and colleagues
to meet up
.
It is also a great time to show what we make and get immediate feedback from the visitors.
I am already thrilled to be there and to get to know many of you!
That's what it's all about.
I will bring a few instruments from Cremona so that you can try and check them out.
Write to me right away (
edgar@eruss.it
) for any question or request!
See you in Nürnberg,
Stand BR12
Edgar
Here you can find the right position of my Stand on the official map: