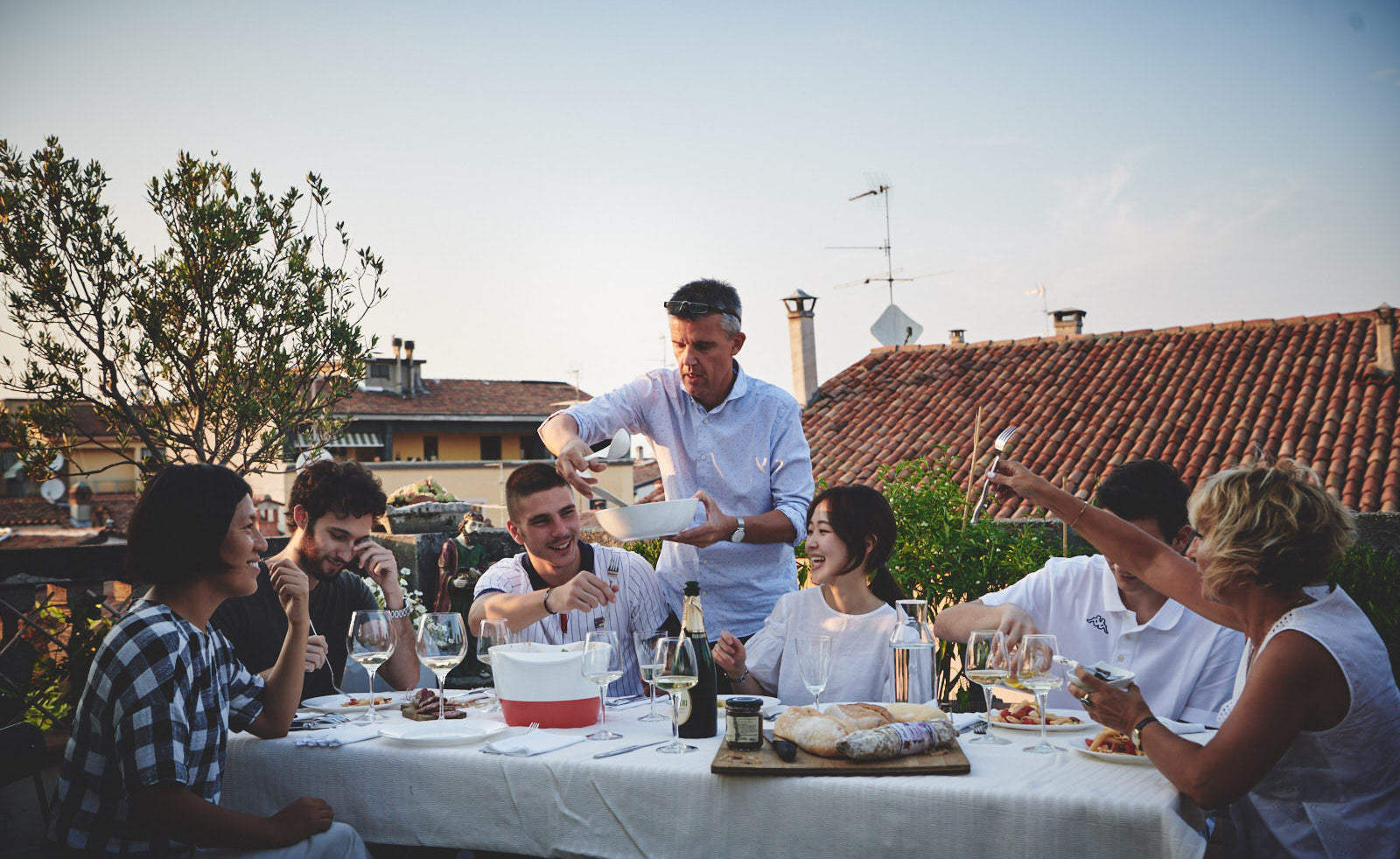 EDGAR'S TEAM VIOLIN MAKERS
FROM ALL OVER THE WORLD
Violinmakers
With more than 40 years of violinmaking Edgar is proud to present his great staff.
They all follow the vision of Master Edgar Russ: Creating the best sound of Cremona!
That's why the official company name is: Edgar Russ- Sound of Cremona. 
A mission that takes the effort of everyone in a small company like our workshop. Everyone working for Edgar is asked to be willing to be honest. A honesty which starts during every step of our work by each one and is then transmitted to everyone who comes to our workshop looking for their dream instrument.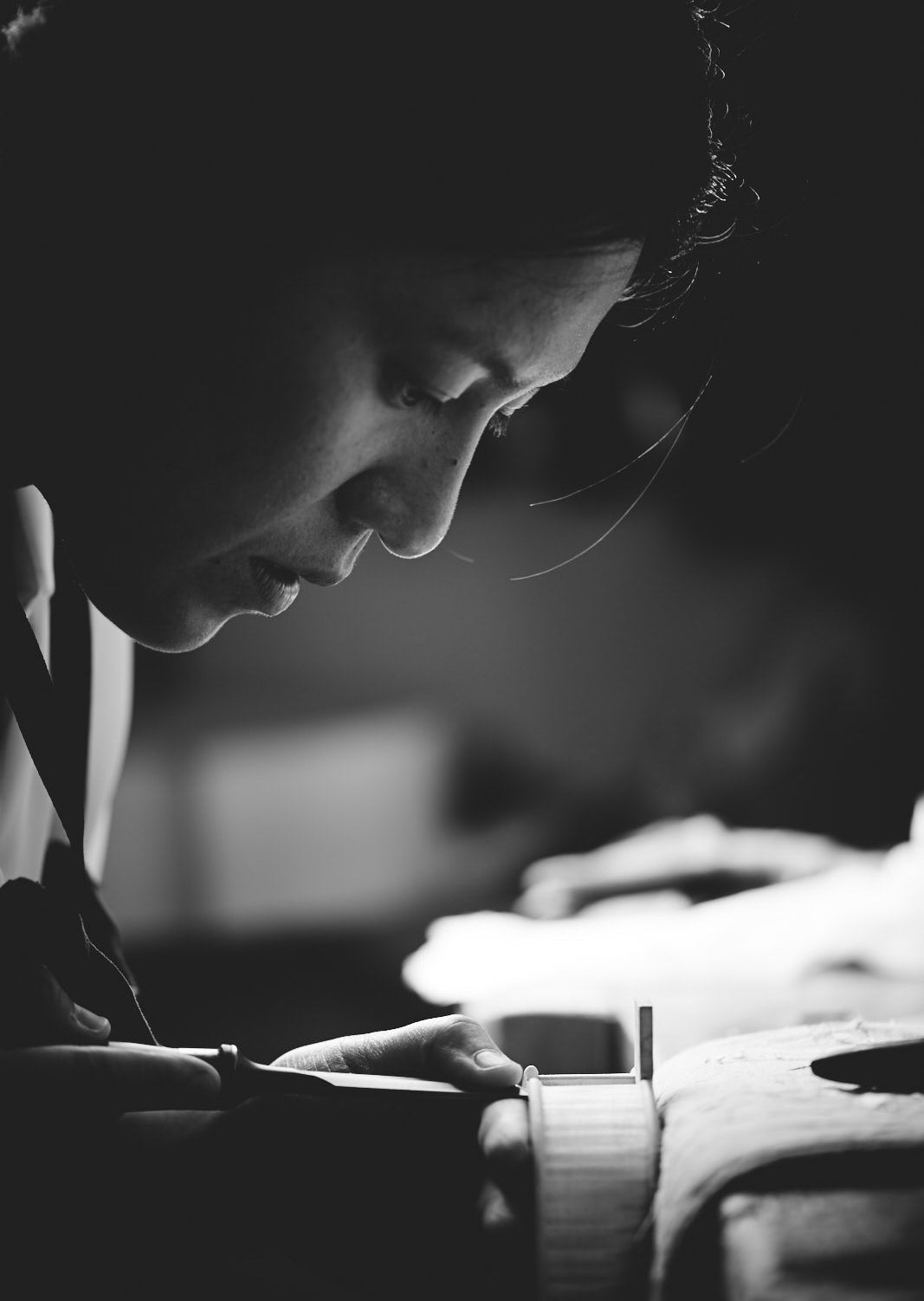 Mina Mazzolari
Minjeong kang
Born in 1980, native from Daegu, South Korea.
From the age of five, she started a journey with the piano. Over the course of ten years, she discovered the profound beauty and complexity of classical music.
Once she reached High school, she made the decision to move to Italy as soon as she turned 18. Soon after her 18th birthday, she departed her homeland and embarked on her Italian expedition, motivated by curiosity and a passion for exploration.
In 1998, she signed up for the International School of Violin Making "Antonio Stradivari" in Cremona. Her initial expectation was that this school would be the first of many experiences in her new "European life". Yet, she became completely captivated by the art of violinmaking.
In 2003 she began to work with Master Edgar Russ. Once again she considered this cooperation one of many experiences that would have formed her new profession; but it has been the beginning of our artistic and business partnership that lasts until now. As a matter of fact, in 2009 they funded Sound of Cremona Ltd.: one of the brightest violin making realities here in Cremona and in Italy.
In 2005 I had been a member of the "Cremona-Kremlin" Project. Her Cello has been choosen and played by Marina Archakova, First cellist of the prestigious Kremlin Chamber Orchestra.
In 2009 she participated with her personal designed 41,5 Viola at XII International Violin Making competition Antonio Stradivari of Cremona. She archived in 4th place and was honored with a special Honor Mention from the Chamber of Commerce of Cremona, alongside the Honourable Mention of the Triennale, for this viola.
She is a member of Consorzio Liutai A. Stradivari and participates in worldwide exhibitions.

Discover her masterpieces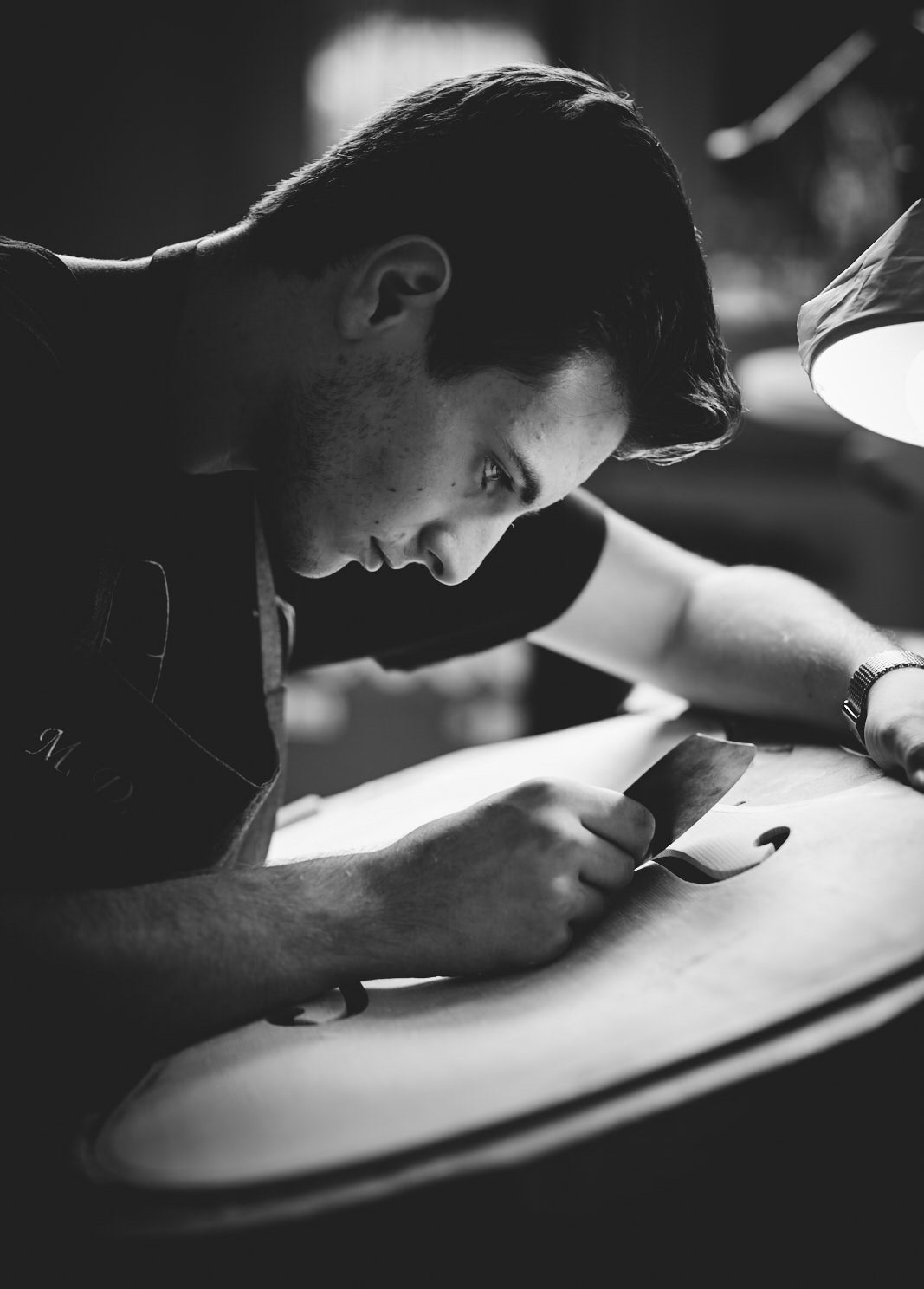 Marco dotti
Born in Fiorenzuola d'Arda on November 15, 1998.
The interest in wood carving already manifests itself after having finished the lower secondary school; thanks to a few visits to the workshop of the Luthier Giorgio Giliotti located in Borgotaro (Parma), he begins to cultivate his passion and to introduce himself into the world of stringed instruments, seasoned woods, natural varnishes and the many secrets of the "Luthier with a mustache".

In 2017, he completed his education at the 'Antonio Stradivari' International School of Violin Making under the guidance of masters Wanna Zambelli, Angelo Sperzaga, and Daniele Scolari.
Right after that, in 2018, he joined Edgar Russ and Minjeong Kang's workshop for an internship and apprenticeship. Their extensive experience and instructive approach played a crucial role in refining his technique for building and repairing classical quartet instruments.

With discipline and passion he perfects his personal artistic style and in 2022 he joins the company Sound of Cremona s.r.l. with Edgar Russ and Minjeong Kang.
Thanks to the choice of excellent materials and well-seasoned wood, he is dedicated to the construction of instruments that meet all market needs, both for established musicians, teachers, students and children at first experiences.

Participated in the 2018 XV Triennial International Violin Making Competition A. Stradivari.

He is a member of Consorzio Liutai A. Stradivari and participates in worldwide exhibitions.

Discover his masterpieces
and
THE TEAM BEHIND THE SCENES
Cristian Pinieri
Cristian is an extremly creative man behind the scenes. He is a professional Pop electric Guitarist and helps us with graphic and video content.
Nina Zoe Russ
Nina, being a professional Marketing and Business Consultant, contributes significantly to our Social Media efforts. She is the eldest daughter of Edgar.
anna joy russ
Anna, Edgar's youngest daughter, possesses a creative mindset and excels at overcoming obstacles. She is responsible for producing all videos for the Online Violinmaking Academy. Recently graduate of Swiss Italian University.