Hello everyone and welcome back to my blog! 
If you are into violin making I suggest you take a look at my violinmaking academy that I filmed in summer 2021 and finally published for all of you to enjoy. It goes so much into detail and every lesson will bring you a lot of insight into the work of a violinmaker. Moreover, you will be able to fully construct an instrument step by step with my instructions and assistance! 
Last week, before shipping a violin out to a customer, the client told me
"Hei Edgar, the fine tuner is missing!"
At the moment of the order I asked them whether or not they wanted precision pegs and they answered positevely! 
Usually, when I install the precision pegs I do not put the fine tuner, now I will explain to you precisely why! 
The finetuner is something like this: 
It is installed on the tailpiece and it is common to see it on professional instruments on the E-string.  
But I have good news for you: if you want precision pegs a fine tuner is not needed! 
A traditional wooden peg is made out of ebony, rosewood or boxwood and it usually looks like this: 
You install them and once it is place you turn it and the string is pulled up. On the deep string it's very easy but nevertheless beginners love to have fine tuners also there, to be more precise and quicker in tuning their instruments. 
The same mechanism happens in the higher chords, but since it has a high pitch that you adjust with little movements that is why we use fine tuners!
Now, with precision pegs there is no need to use fine tuners: the peg is installed and you have to tune it like an electric guitar.
To tune with precision pegs, I suggest to look at this video: 
In short, there is a mechanism inside that keeps the peg stable on the two sides of the peg box and the center part moves of one turn every four turns of the head of the peg!
That is why you will have to turn a lot, but is very comfortable, especially for beginners!
For professional players is usually not an issue to tune, but it still happens that some high level musicians need to play outside, with a lot of temperature changes and humidity. In those situations I suggest using precision pegs. 
And they exist for cello, viola, violin! 
On the cello, usually I suggest putting some fine tuners on every chords because it is much more difficult to tune. But with precision pegs it is not necessary!
Ultimately, not having fine tuners on the tailpiece means having less weight there and having a sound that is more free.
Thank you, 
See you soon
Edgar Russ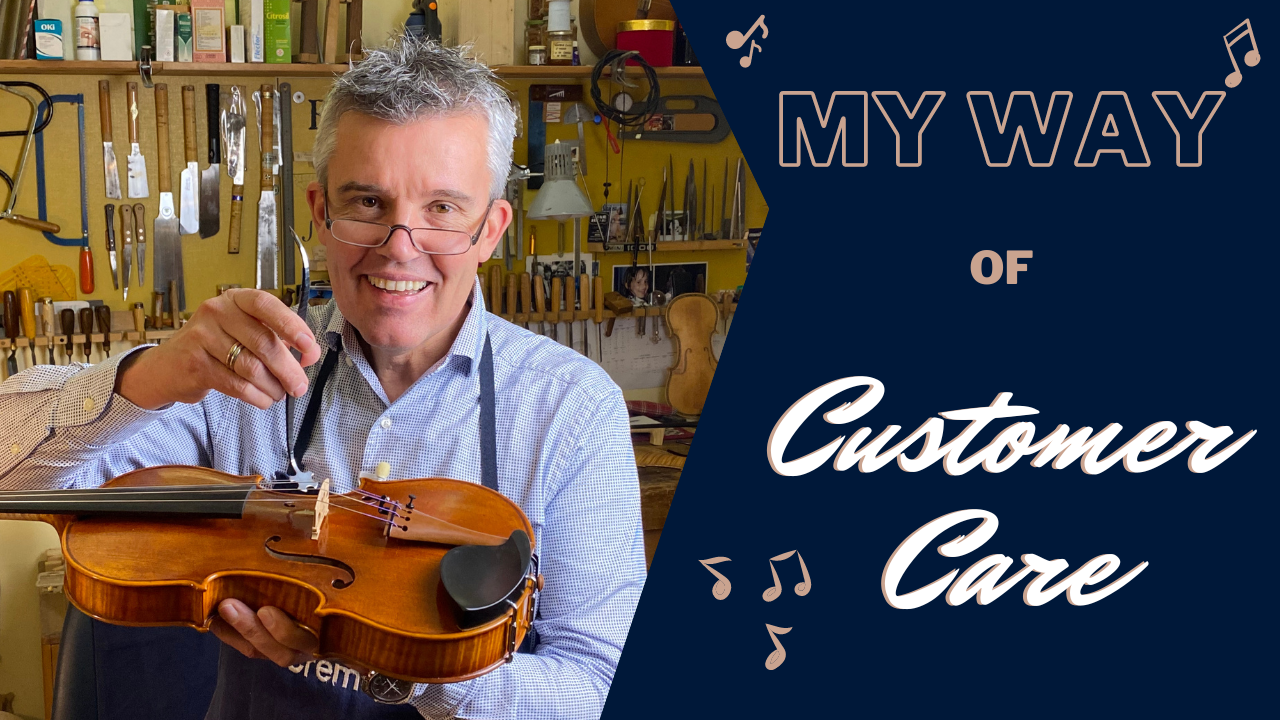 Hello everyone!  Today I wanted to show you how I take care of my instruments and customers! As an Italian violinmaker who handcrafts special instruments it is fundamental to me that the customer h...
Read more